Bartenders Pick Their Favorite Guilty Pleasure Cocktails
Photo via Joe's Crab Shack/Facebook
Drink
Lists
cocktails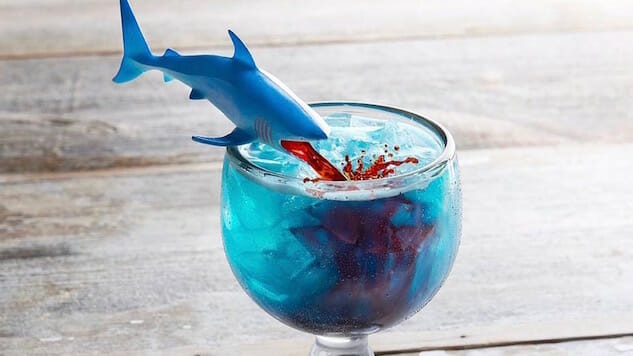 Cocktails can get serious in a hurry. It seems like bartenders these days are continually trying to one-up each other by introducing new liquors, ingredients and techniques to bar menus. This innovation brings great variety in the drink world, for sure. But keeping up with trends is serious work for bar staff, both physically and creatively. Even the most seasoned bartender needs a break.
Sometimes the best way to do that is to get away from the cutting edge of mixology and sip on something easy and fun – appearances be damned. However unsophisticated things like flavored vodkas and frozen daiquiris may be, they can be tasty and get the job done. Here are some of the go-to guilty-pleasure drinks from top bartenders around the country.
Jennifer Collins, Bourbon Steak at the Four Seasons
Washington, DC
The drink: Dirty martini
"I love dirty martinis because they are classy, boozy, briny and come with a free snack," Collins says. "With the movement of handcrafted cocktails and personal riffs on the classic dirty martini, I have no shame in ordering one – or three." One of her favorites includes the Clean and Dirty martini from José Andrés' Bazaar in Miami. Bourbon Steak creates The Potomac, which uses a black truffle/olive oil brine and a house made truffle pecorino stuffed olive.
---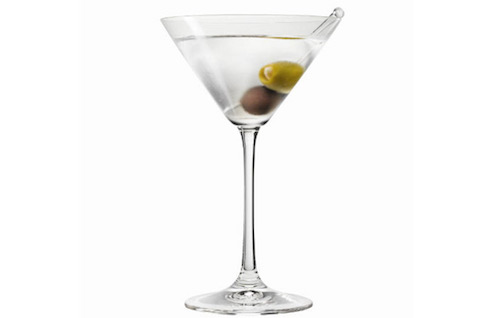 AMC
Kate Gerwin, Humpback Sally's
Bismarck, ND
The drink: Harvey Wallbanger
Ingredients: vodka, Galliano, orange juice
Gerwin admits that the '70s were "one of the absolute worst, most uninspired eras in cocktail history." Still, there's pleasure to be found in the Harvey Wallbanger. "That little float of Galliano does for a screwdriver what the Bee Gees did for Saturday Night Fever," she says. "It elevates it from 'perfectly fine' to cultural phenomenon."
---
Abigail Gullo, Compère Lapin
New Orleans
The drink: Shark Attack
Ingredients: vodka, triple sec, blue Curaçao
New Orleans is chock full of opportunities for guilty pleasure drinks. Gullo says she has a particular affinity for the version of the Shark Attack served at the popular Tropical Isle (home of the Hand Grenade) locations along Bourbon Street. The drink order comes complete with a kitschy routine from the staff.
---
Jeffrey Morgenthaler, Clyde Common and Pepe Le Moko
Portland, Oregon
The drink: A white Russian with Stoli Vanil vodka
"There are few things more polarizing than creamy drinks," Morgenthaler says, "and it's pretty funny because I think people's mouths water at the sight of creamy cocktails." He adds that drinking something creamy definitely brings that guilty feeling, and he's not shy about adding the Stoli Vanil to add a flavored kick to compliment the cream and coffee liqueur.
---
Dan Sabo, Ace Hotel
Los Angeles
The drink: Miami Vice
Ingredients: rum, pina colada, strawberry daiquiri mix, ice
Sabo, who heads up the bar program at the chic downtown LA hotel, says there's never a bad time for this frozen tropical coconut concoction. He calls it an immediate mood enhancer. "It's like pizza," he says. "Even bad ones are good."
---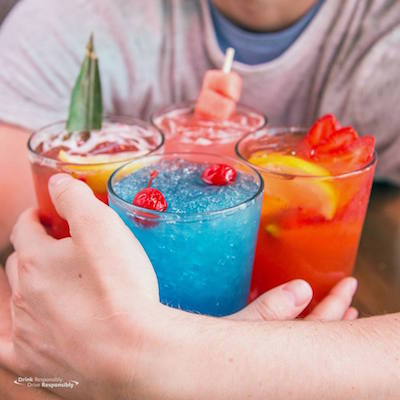 TGI Fridays
Eric "ET" Tecosky, Jones Hollywood
Los Angeles
The drink: Canned rosé
Yes, rosé is refreshing and incredibly drinkable. It's even becoming a respected drink on bar menus. But as Tecosky notes, it's also pink. "I come from Philly, and when I'm back home I hang with a pretty rowdy crowd of Eagles fans…so it's hard to say out loud on a Sunday in the fall when you're hanging with the boys, 'That's my drink,'" he says. He'll even pair it with a cheesesteak. One way to spare yourself the explanation? "Buy that delicious rosé in a can," he says. "It looks like a beer and nobody's any the wiser."
---
Anna Wingfield, Mother's Ruin
New York City
The drink: Frozen piña colada with an amaretto float
"Rain or shine, summer or winter, if I see one I have to order it," Wingfield says of the tropical concoction. Hell, she'll even go for it in the snow. "It's frozen dessert with a healthy dose of rum, what's not to love?"
---
Pamela Wiznitzer, Seamstress
New York City
The drink: Frozen mudslide
"T.G.I. Friday's makes a killer one," Wiznitzer says, doubling down on the guilty pleasure theme. Her preference is to alter the classic recipe by substituting a bit of Cynar amaro in with the coffee to impart some bitterness. "It's absolutely delicious," she says.
---