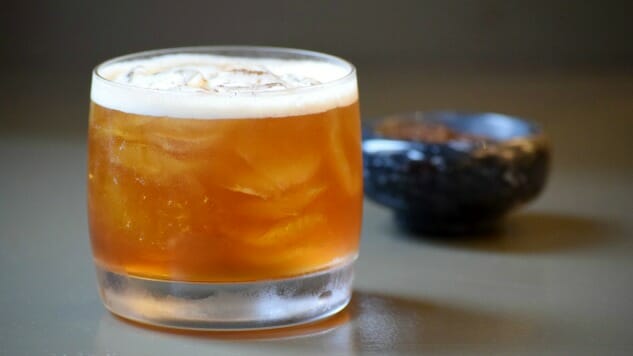 As I've gotten older, my ability to go out late at night for drinks has significantly decreased. Whereas I used to always be the one to invite people over after the bus closed for one more drink, I've somehow evolved into the one who starts to think seriously about heading home around 11pm for a nap.
One quick fix to that: caffeinated cocktails. Coffee cocktails are delicious and can be just the kick you (and by "you", I mean "I") need to keep going like I'm in my 20s again. If you've never had a coffee-based cocktail before, there are tons of them out there with unique flavors for ever taste preference.
Below we've rounded up some great coffee-based cocktails from restaurants around the United States. Whether you enjoy rum, vodka, tequila, or bourbon there's a coffee-based drink for everyone.
Jackie Brown
Found at La Moderna, 1874 Bay Rd, Miami Beach, FL 33139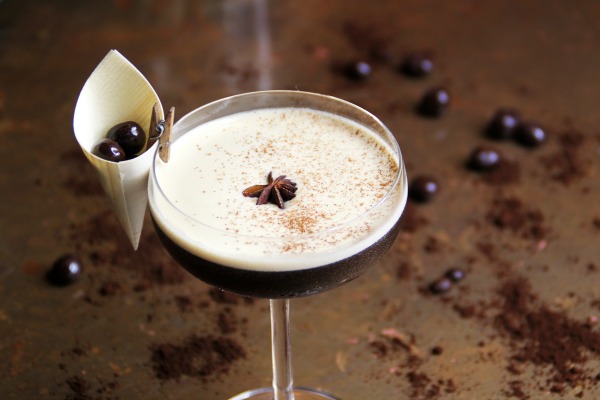 Ingredients
1.5 oz. Tequila
1 oz. Single espresso
0.5 oz. Galliano ristretto (Italian coffee liquor)
0.3 oz. homemade Spicy syrup (cinnamon, star anice, cloves)
Directions: Shake all the ingredients together and strain into a martini glass. Serve with a cone of Chocolate coffee bean and Cinnamon powder.
---
Gold Brew
Bacchus Bar – Portland, OR; From bartender, Bryan Gallegos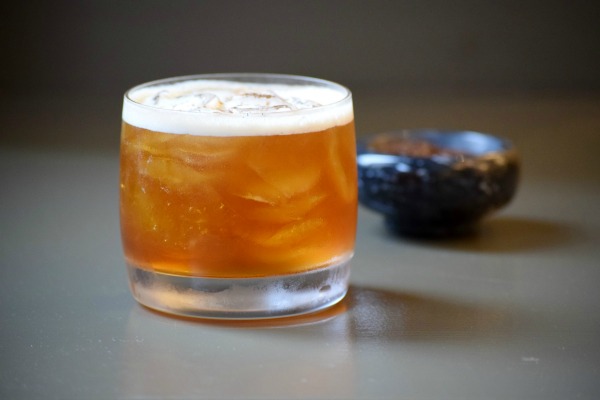 Ingredients
1.5 oz. Plantation Rum
1.5 oz. cold brew coffee
.75 oz. Dry Curacao
.25 oz. Fernet Branca Mente
Directions: Add all ingredients to shaker tin. Shake with ice, strain into rocks glass and garnish with espresso sugar.
---
Nueva Recoleta Martini
Found at PM Fish and Steak House – 1453 S Miami Ave, Miami, FL 33130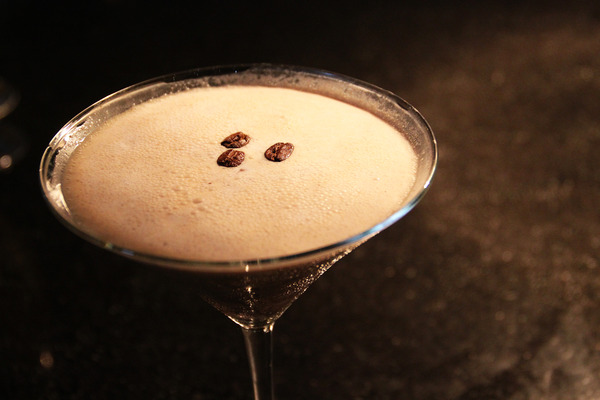 Ingredients
1 oz. Infused vanilla vodka
1/4 oz. Frangelico liqueur
1/4 oz. Kahlua
1/4 oz. Baileys
2 tablespoons Coffee ice cream
1 oz. Espresso reduction
Directions: In a shaker, combine equal parts of each liqueur and espresso with scoops of ice cream. Shake until mixed well. Pour into chilled martini glass.
---
Momma's Breakfast
Found at Sanctuary T – 337 W Broadway, New York, NY 10013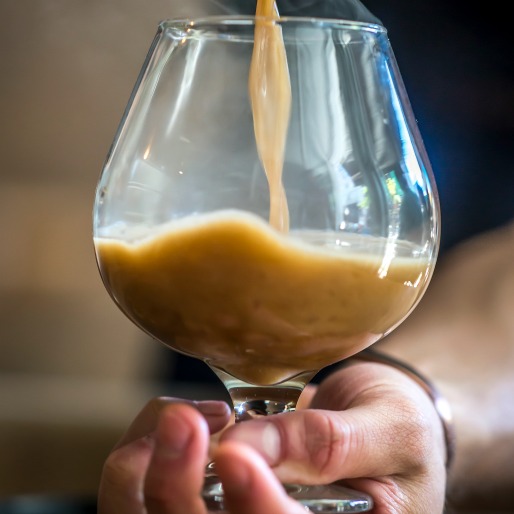 Ingredients
2 oz. Afrohead Briland 07
2 oz. Cold-Brewed Coffee
1 oz. Cinnamon Demerara Syrup
3-4 dashes Fee Brothers' Cardamom Bitters
Clove Smoke
Directions: With a blowtorch on a cast-iron plate, burn a large pinch of cloves until smoking heavily. Quickly flip a chilled brandy snifter onto the smoking cloves. While the glass smokes, in a mixing tin, combine all ingredients and fill with ice. Shake hard and double-strain table-side into the smoking glass. Garnish with an Afrohead smoky stick to enhance smoke flavor throughout the cocktail.
---
The Cold Awakening
Red Star Tavern – Portland, OR; From lead bartender, Brandon Lockman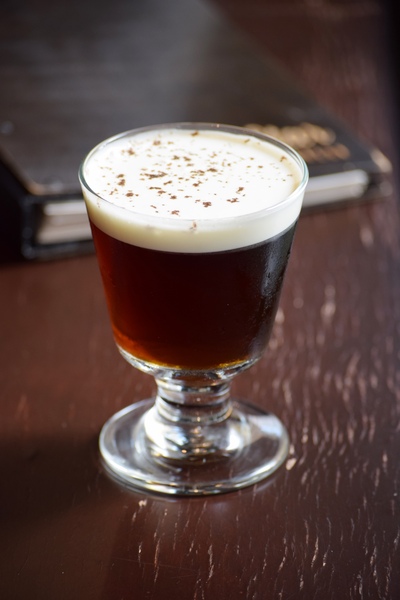 Ingredients
1 oz. High West Prairie Bourbon
2 oz. cold brew coffee
75 oz. Imbue Petal & Thorn
.5 oz. salted maple syrup
Heavy cream
Directions: Stir first four ingredients with ice and strain into a footed rocks glass; top with heavy cream and garnish with coffee grounds.