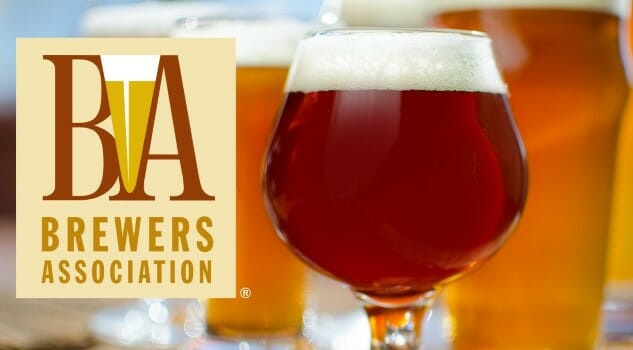 The Brewers Association today released its biennial (every two years) analysis of the craft beer industry's economic impact, and the numbers are pretty impressive. The not-for-profit trade industry of "small and independent American brewers" calculates that for its 2016 Economic Impact Report, craft beer contributed a whopping $67.8 billion to the U.S. economy.
This number represents a 21.7% increase from 2014, the last time that data was collected, showing the growth of small and independent breweries regardless of whether growth may have stalled on some level at larger regional and national craft breweries. The figure is derived from "the total impact of beer brewed by craft brewers as it moves through the three-tier system (breweries, wholesalers and retailers), as well as all non-beer products that brewpub restaurants and brewery taprooms sell."
The report also takes job creation into consideration, tracking the number of people employed by the craft beer industry, which rose to 456,373 "full-time equivalent jobs" in 2016. This is a 7.5% increase from 2014, with 128,768 of those jobs being directly at breweries and brewpubs, including serving staff at brewpubs.
The BA, which will soon host the annual bacchanalia known as the Great American Beer Festival, also noted the top five states in terms of economic output. Unsurprisingly, they tend to be where the most beer is brewed. You can see the full impact by state, and per capita, at the BA website. Ideally, these statistics would be collected every year, so we could see the change between 2015 and 2016, but the numbers still point toward significant industry growth.
Top Five States (2016)
California
$7,344,502,000
Pennsylvania
$5,787,811,000
Texas
$4,539,628,000
New York
$3,439,441,000
Florida
$3,074,261,000