Founders Brewing Closes Detroit Location Without Warning Following New Racial Discrimination Complaint
Drink
Features
craft beer
It's sad, as a craft beer fan and industry observer, to see a company you once admired slowly but surely drag itself down into the mud with a reputation for cutthroat business practices and racial discrimination. In retrospect, it was only our past fondness and reverence for Founders Brewing Co. that kept it as a member of our list of the 50 best breweries of the 2010s, because by the point when we were assembling that list in 2019, the company's reputation was already hanging by a thread following a high-profile racial discrimination lawsuit and subsequent botched attempt at hiring a diversity and inclusion director. Now in 2023 we're right back where we began, as Founders has abruptly closed its Detroit taproom, mere hours after another former employee filed a new racial discrimination complaint against the company.
Suffice to say, it's impossible to buy the official line from Founders Brewing, which states that the Detroit location permanently closed its doors–on a Monday afternoon–because "our Detroit location has not been immune to the struggle to regain foot traffic after temporary COVID closures that have impacted restaurants and bars across the nation." The company says it is "working diligently to find new positions within the company for employees impacted by this closure," none of whom apparently received any warning that the taproom would be shutting down. Is it possible that perhaps the rotten rotten racial reputation of Founders might have played a role in that "foot traffic," in a city with a population that is more than three-fourths Black?
The new racial discrimination complaint was brought in Detroit's U.S. District Court Eastern District by a former employee named Naeemah Dillard, who worked at the Detroit taproom from June 2021 until April 2023, "when the work environment became so objectively racially hostile that she had no choice to resign." She alleges a laundry list of discriminatory practices, saying that she was promoted to a "part time" management position unlike white coworkers, which included server shift work for which she wasn't paid as a manager. She alleges that she was not given the same areas of responsibility in her work as white employees, and was unable to advance her position in the same way that they could. Likewise, the complaint also details Dillard's allegations of sexual harassment from a fellow worker, who was not reprimanded or fired when she complained about the behavior. When a white employee later complained about the same behavior from the same worker, however, the employee was terminated. The complaint even alleges that another white manager of the same Founders Brewing Detroit taproom resigned at the same time as Dillard, citing the racial discrimination against her. That white manager had left the company following the previous racial discrimination lawsuit in 2019, but later returned believing that the company was improving its culture.
"I … was explicitly told by Founders' leadership at the highest level that there would be changes in culture," said the manager to Detroit Metro Times. "The truth is that it never happened and I feel taken advantage of."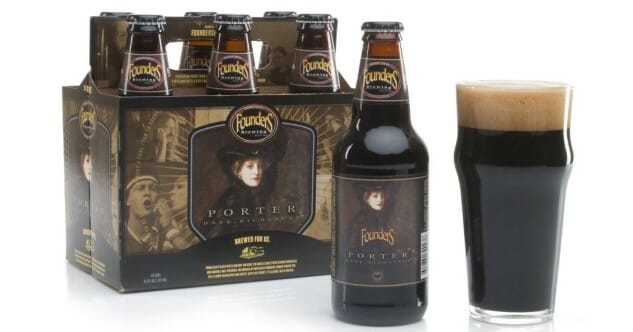 A great beer that has gotten harder and harder to enjoy.
This all feels sadly reminiscent of the previous, attention-grabbing headlines from Founders Brewing when a former employee brought a racial discrimination lawsuit against the company in 2018, after he was fired in the wake of complaining to human resources about his treatment in Founders taprooms in both Detroit and Grand Rapids, Michigan. That employee would later go on to settle his lawsuit with Founders in 2019 for an undisclosed sum, which one could argue sets an unpleasant precedent that a company with Founders' resources–especially after being almost entirely acquired by Spain's Mahou San Miguel in 2019–can simply pay off any employee bringing legal action against them, and then wait out any subsequent PR blowback. Founders certainly seemed engulfed in controversy in 2019, when their newly hired diversity and inclusion director quit in protest of the company's conduct during the lawsuit, but that reputation had seemingly been repaired to some extent among craft beer geeks in the years since. The company may hope that be eliminating its "problem location" in Detroit, it can avoid future stories of this sort, rather than seriously looking into changing its problematic company culture.
As of yet, Founders has made no public statement on the new racial discrimination complaint, and they immediately turned off public comments on the Facebook post announcing the closure of the Detroit location–you know, the sort of thing a company does when it's definitely not in the middle of a PR nightmare. We'll bring you more updates on this sad story as they continue to develop.
---
Jim Vorel is a Paste staff writer and resident beer and liquor geek. You can follow him on Twitter for more drink writing.