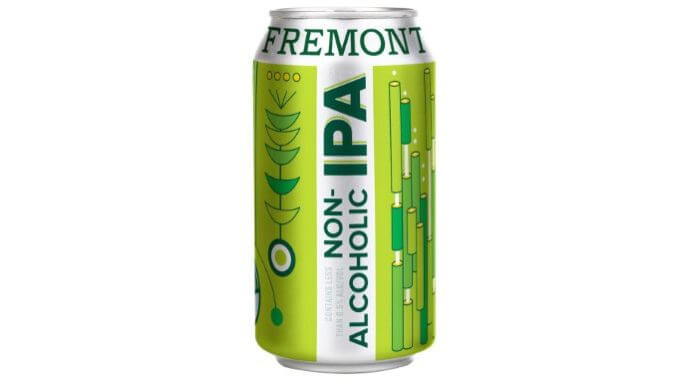 As recently as a few years ago, I probably would have asserted that India pale ale was one of the most difficult craft beer styles to replicate in non-alcoholic form. For years, I had tasted various attempts at NA IPA, only to find that far too many of them were either full of cloying malt sweetness—that particular, unfermented, "worty" flavor that so many NA beers can have—or out of whack in their hop profiles, ranging from "soapy" to unconvincingly artificial in their fruitiness. But in the last few years, craft breweries producing non-alcoholic beer styles have clearly solved some pieces of the puzzle, and they average quality of these beers began to rapidly improve. Today, I would no longer categorize quality NA IPA as one of the harder styles to find or execute, thanks to quality entries from many breweries, ranging from the likes of Flying Dog to Crux Fermentation Project.
Still, I do tend to look at new NA beer brands with at least a little skepticism in most cases, as I'm wary of inexperienced breweries trying to jump aboard the NA bandwagon. That caution can be dispensed with, however, when the brewery in question was one we named as the #3 best American brewery of the 2010s, 'ala Seattle's Fremont Brewing. After long being a superstar across many categories in Paste's series of blind tastings, including impressive feats like producing our #1 barrel-aged imperial stout out of 144 entries, Fremont has turned its gaze toward the NA beer world. And wouldn't you know it, they've gone and produced arguably the best overall NA IPA that I've sampled to date. I honestly wouldn't have expected anything else.
The simply named Fremont Non-Alcoholic IPA is a new offering, brewed with a relatively simple grist of 2-Row Pale and Carapils malt, with Citra and Citra Cryo hops. That's a pretty stock-standard recipe, and yet Fremont manages to get the absolute best out of it. Note: This is a traditional non-alcoholic beer, meaning that it does contain some small amount of alcohol, less than .5% ABV.
With that said, let's get to tasting this one.
On the nose, Fremont Non-Alcoholic IPA instantly puts my homebrewer's spirit into the mind of buzzy green hop pellets, straight from the bag—I'm getting some spicy resin, florals and fresh citrus, evoking lemon, orange zest and grapefruit. There are hints of crackery malt, just enough to be worth noting, but unsurprisingly it's the hops taking center stage.
On the palate, this is woodsy and resinous—it positively screams "Pacific Northwest" in flavor profile. The hops are coming off a little on the dank side, cannabis-like, with that specific combination of herbal and sticky, pine sap-like. The delivery is quite balanced overall, rather than over the top, with hints of crackery malt and mild sweetness, complemented by mild-to-moderate citrus evoking orange and ruby red grapefruit. The unfermented, "worty" tones are entirely absent. Bitterness is mild, but present.
I'm sort of fascinated here by the use of the Citra and Citra Cryo hops, as the profile they deliver doesn't really have the musky, overripe tropical fruit one so often gets from the varietal. Instead, this has turned out with greener impressions in addition to the citrus, which I really find myself enjoying. It's a nice change of pace to sample an NA IPA that is quite hop forward in flavor, without it being one that is specifically trying to chase a tropical fruity profile, which is overwhelmingly the norm at the moment. This strikes a good, satisfying balance between IPA's history, and where it could be headed.
All in all, "satisfying" is the word—this is a lovely beer, and if you snuck it in among a lineup of IPAs or pale ales, I'm honestly not sure I'd immediately pick it out as being non-alcoholic. It's beyond impressive that we can now say that about any NA craft beer, but with breweries such as Fremont pushing the category forward, the future for non-alcoholic brews is extremely bright.
Brewery: Fremont Brewing
City: Seattle, WA
Style: Non-alcoholic IPA
ABV: Less than .5% ABV
Availability: 12 oz cans
---
Jim Vorel is a Paste staff writer and resident beer and liquor geek. You can follow him on Twitter for more drink writing.