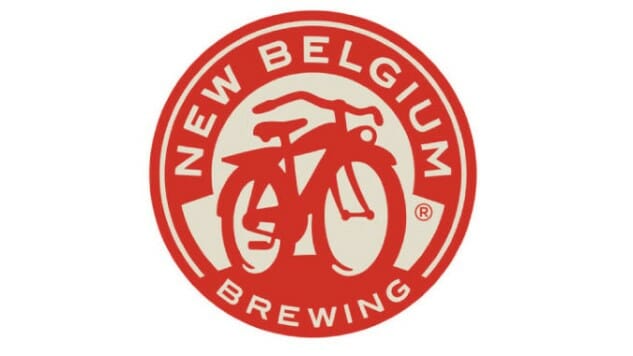 Another domino has fallen, as yet another member of the brewing world's decorated old guard has sold to a multinational conglomeration. Today, Fort Collins' CO's legendary New Belgium Brewing announced it would be acquired by Lion Little World Beverages, itself owned by Asian brewing mega-corp Kirin.
It ends a period since 2013 wherein the brewery had been 100% employee-owned, which had served as a roadmap for other craft breweries seeking an employee ownership model. Likewise, this will spell the end of New Belgium being considered a "craft brewer" by the Colorado-based Brewers Association, by that trade group's own (ever-changing) definition of the word. The brewery will remain based in Fort Collins, with all its facilities (including the brewery in Asheville, NC) in operation, with CEO Steve Fechheimer overseeing day to day operations. Co-founder Kim Jordan, one of the beer industry's most recognizable figures, will remain "in an advisory role, and will collaborate with other founders within Lion's portfolio," according to Brewbound. San Francisco's Magnolia Brewing Company, in which New Belgium owned a stake, will likewise be included in the deal.
Jordan responded to the sale with a letter to New Belgium fans, posted on the brewery website, in a fairly clear attempt to stave off various lines of potential criticism before they have a chance to reach some critical mass. In that letter, she spoke for the need of the sale, obliquely noting the increased competition with which the brewery now deals every day as a national player. She wrote the following to that effect:
We all know the world of craft brewing is dynamic. In the US, the number of breweries has nearly doubled in the last four years to 7,500. At New Belgium, we've needed to balance the cash demands of our ESOP and selling shareholders, with the operational need for more capacity (hence the brewery in Asheville) and the need to grow our brand by reaching more beer drinkers with our brand message. These are a lot of competing priorities and it has been difficult to do all of them as well as we'd like. As we surveyed the landscape over the last several years, we found that options to raise capital while being an independent brewer weren't realistic for us. Some of the most widely used options by craft brewers were going to compromise a lot about what makes New Belgium great; environmental sustainability, and a rich internal culture. Some of these were going to lead to cost-cutting or a lack of focus on sustainability. Having the support and resources of Lion Little World Beverages, allows us to attend to those competing priorities and utilize our brewery capacity to its fullest.
Members of the employee ownership program, who will need to approve the sale, will be compensated with "retirement money," to the tune of $100,000 or more. Jordan went into more detail about this as well:
We will no longer be employee owned and it would be easy to see that as a drawback. But here's another way to look at it. More than 300 employees are receiving over $100,000 of retirement money with some receiving significantly greater amounts. Over the life of our ESOP, including this transaction, the total amount paid to current and former employees will be nearly $190 million. We will have helped a significant number of people realize the upside of having equity in something, being a part of the American Dream! Little World is committed to strategies to broadly share the wealth going forward, like profit sharing, best-in-class healthcare and a generous family leave policy. Our on-site wellness clinic will carry on. Continuing to practice the rest of what makes New Belgium so cherished by its coworkers: a playful, loving vibe, a culture that encourages learning and experimentation, and an entrepreneurial spirit, will be up to all of us. We are more than up for that challenge and Little World will support us all the way.
Jordan also notes the company's priority to remain classified as a Certified B Corp working toward carbon neutrality, and points out the fact that Little World would also now be working toward that same goal. It might be more impressive if it was Kirin working toward Carbon Neutrality, but it is what it is. Says Jordan:
We are a Certified B Corp. Which means that we're dedicated to being a force for good as a business. Right away, the folks at Little World told us that they were captivated by this model, and they are asking us to retain our B Corp status. In addition, Lion announced last week that they've made a pledge to be carbon neutral in their Australian and New Zealand breweries starting in 2020. That's exciting! And now we will be accelerating our own journey toward Carbon Neutrality. Imagine a world where publicly traded companies are dedicated to business as a force for good, taking into account an array of stakeholders- their workers, their shareholders, and the environment. This is a model for a big, compelling future and is in line with the needs of our rapidly changing world.
The last few years have been as challenging for New Belgium as they have been for almost any other regional brewery in its sphere, as production declined 11% overall in 2018 from 2017 levels. At the same time, though, things have been somewhat more positive in 2019, as depletions have been almost neutral overall, stemming the decrease that was largely driven by the continued decay of one-time flagship brands like Fat Tire.
One group whose response will be fascinating to see will be the Brewers Association, which will be losing the brewery that ranked #4 overall in terms of total production on the 2018 list of the 50 largest "craft" breweries, behind only Yuengling, Boston Beer Co. and Sierra Nevada. This will be a big hit in terms of production coming off the books for the BA, which publishes yearly statistics on the growth of the industry. Could the loss of New Belgium's numbers lead to the first year that sees negative growth in the BA-defined "craft" sphere in more than a decade? It certainly isn't going to help, to deduct 850,000 barrels from the bottom line.
Note: Kirin Holdings also owns a 24.5% stake in New York's Brooklyn Brewery, the 12th largest BA-defined brewer, which was clearly calculated in such a way as to allow Brooklyn to retain the BA definition. New Belgium, on the other hand, was more than happy to wave goodbye to the definition, just another indication that the time of the term "craft" having tangible importance is quickly coming to an end. As Jordan apparently said to Brewbound when asked about losing the benefit of that designation from the BA: "the world evolves." Likewise, as Bryan Roth points out at Good Beer Hunting, this acquisitions is likely just the tip of the iceberg for Kirin, which could be establishing an entire collective of North American, former-craft breweries to compete in this space.
There will clearly be some benefits here for former employee owners of New Belgium who are receiving monetary compensation, and we're glad that the brewery's dedication toward environmentalism will apparently remain intact, but it's hard to be cheery about yet another one of the independent beer world's classic brands being snapped up by yet another mega-corp.