America's finest craft beer city ain't Portland. It's not even Denver. San Diego holds the crown my friends, and why should anyone be surprised that a city best known for fish tacos and surf culture would nourish the nation's most prolific beer scene?
Recent counts list the number of distinct craft brewers in greater San Diego at 75 and climbing. Each label features between two and ten year-round brews, as well as countless seasonal and experimental releases. So if I tell you I've tried them all, you'll know I'm either a liar or a drunk.
But here in San Diego we talk about beers like they talk movies in L.A., and we revel in trying new beers on tap, or straight from the cask, praising and critiquing them, driving across town to find them and always anticipating the next fresh release. We often debate which local beers have earned the vaunted distinction of San Diego's Best. It changes by season, and usually comes down to whether you prefers stouts, Belgian style ales or the any of the area's signature hop-heavy IPA's.
I can tell you this much: you can't understand the San Diego beer scene without first getting to know these key players.
Breweries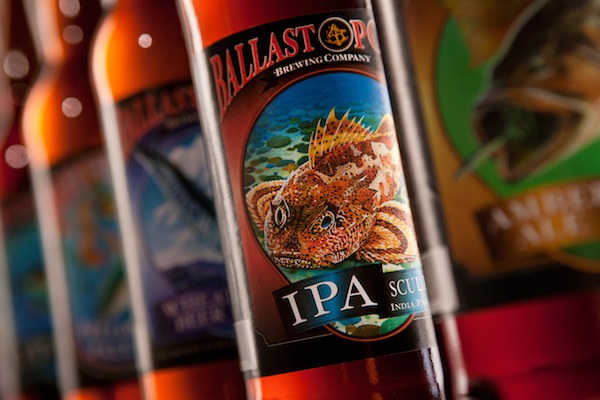 The First Wave
In 1994, there were very few craft beer operations in San Diego, but America's love affair with what we then called microbrews would change that. Almost overnight, several ambitious micros kicked off a county-wide movement that would lift nearby hop farmers into higher tax brackets. As these breweries approach their twentieth anniversaries, they remain integral to the local palate, each having collected too many awards to mention.
Stone Brewing Co.
What started as a suburban micro back in 1996 has grown to become one of the nations largest producers, known worldwide for its sterling variety of robustly hopped ales. While it can no longer be considered micro, it's still decidedly craft.
Indeed, while Stone could easily succeed on the virtue of its core beers alone, its brewers continue to try new things, often tweaking recipes and collaborating with outside breweries for special editions available at the handful of tasting rooms they've opened across the city. Their impact on local brewing has been even greater than their own quality and consistency. As a distributor, Stone has been an ambassador for many local beers, and responsible for bringing the best of outside regions to us. Thus you'll find rare and delicious variety of non-local kegs alongside Stone beers at any Stone World Bistro & Gardens, its trio of farm-to-table restaurants. The spacious gastropubs should not be missed. They even opened one at the airport, making it easy to make Stone the first, and last stop on your San Diego beer itinerary.
What To Try: Arrogant Bastard strong ale expresses bravado in the form of hop profile. The Smoked Porter succeeds with or without vanilla bean. Stone's "Best By" series delivers fragrant IPA's with expiration dates: they are delicious, and meant to be tasted fresh.
Alesmith Brewing Company
Alesmith started brewing in 1995, right next to the Miramar air station best known for the elite fighter pilot school depicted in Top Gun. The flight school has moved on, but Alesmith continues to brew beer and garner accolades as perhaps the most esteemed label in town.
The low key tasting room has little more than their exceptional beer to entertain you, though this could change in 2015 as they move to a much larger facility next door. The new space will increase production capacity tenfold, so expect to see Alesmith expand its reach in years to come.
What To Try: They don't make a bad beer, but Old Numbskull barleywine and Speedway Stout consistently attract the palates of the world's most experienced beer tasters. However, at 11 and 12% ABV respectively, tread lightly.
Ballast Point
Ballast Point got started in the back of a home brewing supply store, so you know its founders were deeply involved in the brewing process long before offering their favorite efforts for public consumption in '96.
Having mastered traditional brewing ingredients with their core roster, it was inevitable Ballast Point would experiment with unusual flavors, as with the Indra Kunindra curry stout. Due to public demand, they've even decided to start bottling a habañero version of their best and most recognized beer, Sculpin IPA. Its balance of brassy hop character vs. lingering spice completely legitimizes the chili beer trend, and pairs well with the fish tacos served at their inviting new restaurant/taphouse.
What To Try: Sculpin may be the best IPA in a town packed to the gills with them. The Fathom india Pale Lager (yes lager), delivers hops in a refreshingly different way.
The Next Generation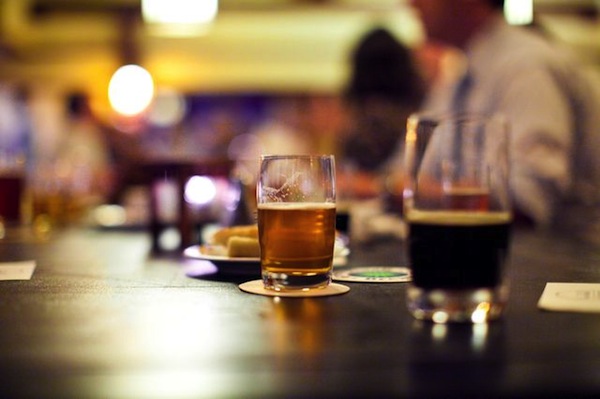 The real craft beer explosion has taken place over in the 21st Century, as Southern California's insatiable demand for new drinks has attracted brewing talent from around the globe, and inspired a few diehard locals to start their own operations. It's possible the market may be just a little bit oversaturated.
While a respectable number of the 60 or so post-2000 breweries are truly worth a visit, three among them have managed to stand out thanks to savvy business plans, exceptional product packaging and the guidance of accomplished brewers.
Green Flash
Green Flash has more than a decade under its belt, but still feels young and brash, having thoroughly embraced the "in your face" hoppiness of West Coast style ales. With confidence and age, they've moved more recently into Belgian territory, while actually managing to maintain some of Green Flash's signature flavor profiles.
A couple years back, GF opened a new tasting room and patio not far from Alesmith, making the otherwise industrial area a bit of a hotbed of tasty suds. With low prices on great beers and a food truck parked outside every night, that industrial patio has become the place to drink on a sunny afternoon. As an added bonus, Green Flash recently struck a deal to let Alpine Brewing Company expand their operations here. Since Alpine's about thirty miles too far out of the way for most San Diegans, having more of its truly excellent rare-find IPA's closer at hand is kind of a big deal around here.
What To Try: West Coast IPA leads the pack, with Hop Head Red ale and Le Freak Belgian IPA worthy follow ups. Save the aptly named Palate Wrecker for last. The so-called triple IPA has hops for days and lives up to its name.
Societé
When a couple of pedigreed brewers from Russian River and The Bruery joined forces to tackle San Diego's IPA lust, it got peoples' attention. Societé's large and refined tasting room offers a comprehensive menu of hoppy flavors that have definitely not disappointed. IPA fans should just sit and make yourselves comfortable, because once you've gotten through the many West Coast IPA's, you'll still want to try their English and Belgian takes. You can make a game out of it by trying to find one that doesn't taste good (good luck at that). They don't bottle yet, but the stylish growlers are worth taking home and coveting forever.
What To Try: They proudly declare that none of their beers are any better than the others. But I'd say start with the single hop Bachelor (get it?). It'll give you a baseline before working yourself up through the increasing hoppiness of the Pupil, Apprentice, Dandy and Roustabout Douple IPA.
Modern Times
With crowd-funding cachet and brewing talent plucked from other successful entities, Modern Times got off to a fast start, and within barely a year its four-packs of stylish 16-ounce cans were selling briskly at local liquor stores.
With only four core beers, the brand wisely doesn't try to prove itself with a standard San Diego lineup, instead offering a hoppy take on wheat beer, for example. The ingredients of these beers rarely overlap, so it's easy to distinguish each drinkable recipe on its own merits, making full tastings a worthwhile effort. New experiments rotate through the taps of its quirky and visually stimulating tasting room, and a second room is highly anticipated to open soon in North Park, one of our most lively beer drinking neighborhoods.
What to Try: Fortunate Islands hoppy wheat, Black House coffee stout, and anything really unusual they may have on tap.
Best of the Rest:
Alpine Beer Company, Lost Abbey, Automatic Brewing Co., Saint Archer,
Twisted Manzanita Ales, and on and on and on.
Tap Houses and Bottle Shops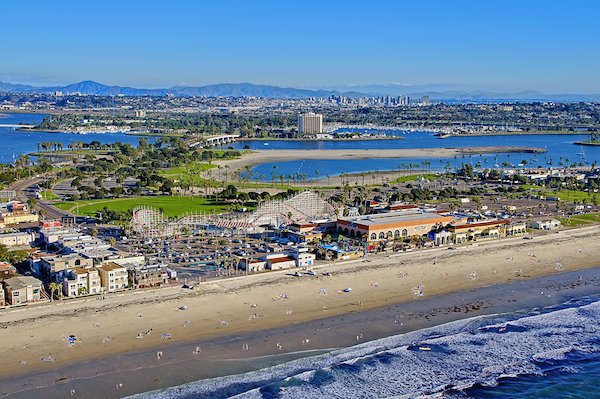 It's not all local beers all the time. These taphouses give devotional beer drinkers places to compare and contrast rotating selections from a world of breweries, sometimes over pub food.
Hamilton's Tavern
When locals want to find the best, newest and most intriguing beers of the day, we head to Hamilton's, a simple pub with pool tables, shuffleboard, 28 taps and two cask handles. The proprietors have developed strong relationships with brewers around the country, so while half the taps are highly regarded locals, half will typically consist of the best the country has to offer, rarely found elsewhere (except maybe sister bars Small Bar and Monkey Paw).
Toronado
San Francisco's top taphouse opened a branch here a few years back and it's grown so popular they've had to knock down a wall to make more room. An outdoor patio features communal picnic tables where people can sit, get chummy, and compare their selections from the 56 rotating taps. Locals are well represented, but Toronado's also known as a top source for Belgian imports, and a decent menu, should you decide to eat.
O'Brien's
Located in an area best known for business parks and authentic Asian restaurants, O'Brien's has been luring beer enthusiasts for two decades simply by knowing its business. For a long time it was the only place to find a remotely deep selection, and it continually draws from long-held relationships with dozens of renowned brewers to pull special releases and other rarities from its 28 taps.
Bottle Shops
At this point, most corner liquor stores in San Diego carry a healthy assortment of craft brews, local and otherwise. However, these specialty shops get a visit any time our palates crave those harder to find gems.
Bottlecraft
With shops in North Park and Little Italy, Bottlecraft has only been around a few years, yet already established itself as the city's top destination for connoisseurs. You may essentially make your own six pack, or eight pack, or four pack with a few 22-ouncers for good measure. Following a visit to Bottlecraft, my fridge at home is pretty much loaded with one of everything.
Best Damn Beer Shop
Inside a downtown convenience store called Super Jr., a growing number of shelves and coolers have been dedicated to bottle after bottle of East Coast, West Coast and international brews. The struggle to find reasonable parking anywhere nearby might keep some away, but that just means the best bottles stay in stock longer.
Bine & Vine
It pays to keep up with social media when it comes to this modest shop found in the Normal Heights neighborhood. While you'll rarely find its selection lacking, a trove of loyal followers keep up with its Twitter and Instagram feeds to find out when special editions show up at the store, and they strike fast. These guys know beer, and bring in some great ones—you just gotta be on your game. My apologies to in-the-know locals for giving this one away.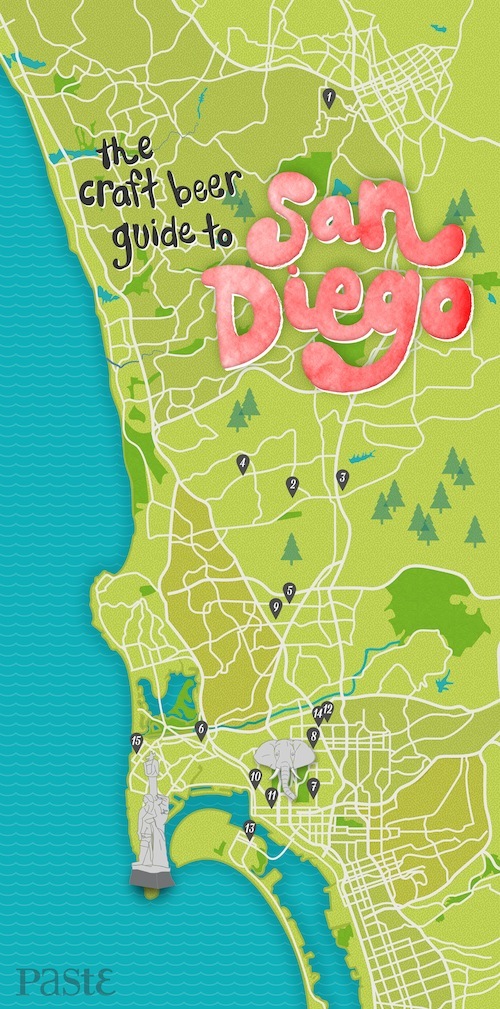 Brewpubs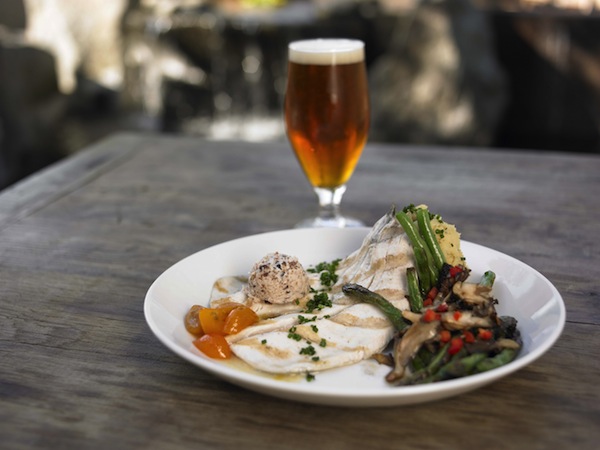 There is no shortage of places to eat a great meal while drinking amazing beer in S.D., but the following stay popular year after year.
Coronado Brewing Company
Fresh off a gold medal run at the 2014 World Cup of Beer, CBC has been enjoying a renaissance of late, though it's been serving its food and beer here since that magical year, 1996. You won't find anything other than their hit or miss proprietary beverages to drink, but good food and an excuse to visit Coronado always makes it more than worth your while. Don't miss the Islander IPA's gold winning flavor, and check out the popular Mermaid's Red or the nice finish on the Cream of the Hop cream ale when in season.
Blind Lady Ale House
Serving up tasty Neapoletan style pizza and a curated variety of craft brews, Blind Lady might resemble a small beer hall if its offerings weren't so refined. It's a great place to socialize (it seems to draw a higher ratio of women than most beer-centric locales), and even gives young parents a chance to drink someplace their kids will enjoy. Keep a lookout for the tasty house beers brewed onsite by Automatic Brewing Company, another local winner.
Pizza Port
Okay, "great meal" isn't an honor I can actually bestow upon Pizza Port. Their pizza's doughy, probably by design, as it's all the better to soak up the many, many pints you'll be drinking while you eat. A number of beers will be proprietary, made by the beloved and prolific Port Brewing Company, though they always reserve 10 or 20 taps for rotating selections supplied by the nation's best brewers. With several locations to choose from, I opt for the most central, found in the hippie-friendly beach community affectionately known as OB (aka Ocean Beach). Have some doughy pizza, drink lots of beer, then walk two blocks to the beach and watch surfers do their thing while you enjoy the sunset. Now you're living like a true San Diegan.
Brewery Tours
San Diego is a freeway city, and with some of the best beer locations spread out around town, taxis can get expensive. So if nobody's willing to be designated driver, a bus tour might be the best way to sample a great variety of beers without worrying about how you're getting to the next location.
Brewery Tour of San Diego
Daily public tours let small groups and individuals hop on and get your hops on at select breweries around town. The locations change based on day and time—some evenings they go to Ballast Point and Alesmith, other afternoons they'll hit Green Flash and Stone. Private custom tours are available for larger groups.
SD Drinkabout
The third Wednesday of every month, Drinkabout offers a free shuttle service between eight of the area's most popular beer locales, including the aforementioned Blind Lady, Hamilton's and Toronado. The bus makes a half hour circuit, so you can decide which bars you visit and how long you'll stay at each. It doesn't stop at any breweries, but hit two or three of these bars and you'll probably get a chance to sample from a couple dozen local breweries. Don't be shy about asking bartenders or other patrons for recommendations. Everybody's eager to share their opinion.
Festivals
SD Beer Week
Organized by the San Diego Brewer's Guild, San Diego's Beer Week actually runs about nine days at the beginning of November, with breweries and restaurants all over town pulling out the stops for terrific deals and even better brews. Special releases and food pairings abound, with events often involving by local music acts and popular chefs. Most years, the weather even holds up to our usual 70 degrees, scattered clouds.
Stone Anniversary Celebration and International Beer Festival
Yes the Stone Anniversary celebrates that particular brewery's contributions to the world of beer, but in typical Stone fashion they include all their friends, meaning attendance will expose you to some of the absolute best brewers in the nation, and they usually want to bring something special to show off their best work to each other. This event got so popular they had to split it into multiple sessions, and tickets to the August party do sell out far in advance, so plan ahead, and take note it's hosted on the outskirts of San Diego, about a 45 minute drive from downtown.
San Diego International Beer Festival
The SDIBF goes off in June, drawing about 200 brewers from the world over and your ticket includes unlimited one-ounce samplings. You won't be able to keep up so don't even try. If you're determined to try them all, you'll probably want to go all five days of the event, and if you're wise you'll check out the other fun goings on taking place at the festival site, also known as the Del Mar County Fairground.