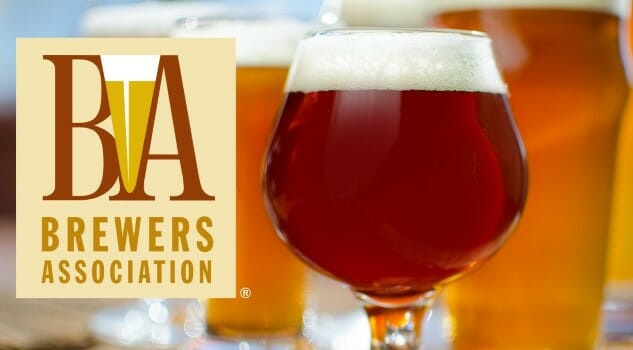 The craft beer industry managed to pass another significant milestone in 2017, according to just-released statistics from the Boulder, CO-based Brewers Association. For the first time in the industry's history, the total number of breweries in the U.S. passed 6,000, with more than 98% of those fitting the BA "craft beer" designation of small, traditional and independent.
"Craft brewers continue to thrive, if at a slower pace, fueled by a passionate community dedicated to bringing innovation, jobs and beer across America—on Main Street and beyond," said Bart Watson, chief economist, Brewers Association. "Today, 83 percent of the population lives within 10 miles of a local brewery, meaning that the positive impact of breweries is being felt in communities all over the country."
Watson refers to the "slower pace" of industry growth that was reported for 2016 (statistics for 2017 not being available yet), which is a topic of concern for some breweries, especially mid-sized regional craft brewers. After years of steady 10-15 percent growth by volume, the craft beer industry grew 6.2 percent by volume in 2016, signaling that it was apparently beginning to reach some level of maturity/saturation. Still, the growth is impressive when one looks at the beer industry as a whole, which has been contracting rather than growing, losing market share to wine, spirits and non-alcoholic alternatives. The slowing of overall volume growth, coupled with the increasing number of breweries, suggests that more than ever, the breweries opening up in 2017 are small, community-driven projects in small cities and towns that likely have never had a brewery before.
In terms of economic impact, the growth from 2014 to 2016 was certainly clear. The BA's Economic Impact Report, compiled every two years, reported that craft brewers contributed $67.8 billion to the U.S. economy in 2016, which was a 21.7 percent increase from 2014. The industry also provided more than 456,373 "full-time equivalent" jobs, which was a 7.5% increase from two years earlier. One would have to assume that with even more breweries opening in 2017, those numbers have likely continued to increase.
2017 was also the year the BA introduced its Independent Craft Beer Seal, a measure seemingly designed to evolve the conversation on "what is craft" to a new definition that can be seen by the consumer at a glance. Whether the beer-drinking customer decides to place value in said seal, to the point of making buying decisions based upon it, will no doubt be one of the most important craft beer stories of 2018.