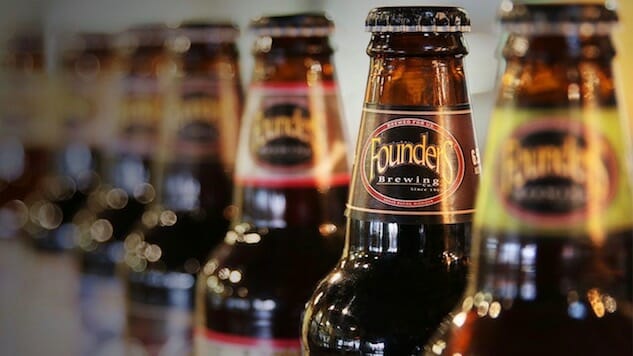 Grand Rapids-based Founders Brewing Co. announced today that it will open a second taproom in Midtown Detroit. The new facility, located in the lower Cass Corridor neighborhood, will feature a fully-operational brewery and retail taproom. Founders has been brewing beer for 20 years, and this is the first time they've opened a taproom outside of their Grand Rapids brewery.
"Detroit has long held a special place in my heart," said Mark Dorich, Founders' Vice President of Retail Operations, who also grew up in Detroit, in a press release. "We anticipate creating a taproom that is inspired by what we do in Grand Rapids, but unique in its own Motown way."
Guests of the taproom will be able to choose from Founders' standard lineup as well as special beers brewed onsite. Construction on the 14,000-square-foot building will begin this summer with a grand opening tentatively set for winter 2017.
Founders is a good example of an American brewery in transition, having moved into an unusual portion of the industry after accepting an offer from Spanish brewing conglomerate Mahou San Miguel in 2015 that gave the company a 30% stake. Doing so technically removed Founders from being considered a "craft" brewery by the Brewers Association, and thus their production numbers have been removed from 2016's year-end industry numbers for craft brewers. If included among all breweries, it's easy to see how large Founders has become, placing ahead of Stone Brewing Co. and just behind the likes of Deschutes and Bells as the 16th largest. brewing company
Ultimately, it will be up to the consumer to decide how much the arbitrary label of "craft beer" means to them in continuing to support breweries such as Founders, which have challenged the value of the word itself. Should every partial change of ownership be judged the exact same as selling out to Anheuser or Miller-Coors? We'd like to think not.