I know, half of the country is either iced or snowed in at the moment, but it's never too soon to start thinking Spring. This month's batch of new beers points towards warmer weather and hoppier days ahead. Think of it as liquid sunshine.
Terrapin Hop Selection Double IPA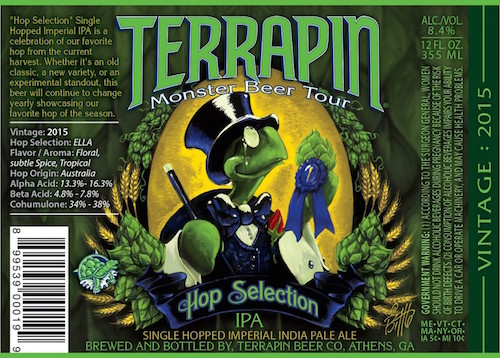 Why not kick off the list with a monstrous double IPA. This is a single hop beer that features Ella, an Australian hop variety that trades in the typical fruit and pine notes for an "aroma of spicy hoppiness." Sounds different. It's a big beer at 8.6%. Look for it in four packs of bottles beginning in early March.
Victory Helles Lager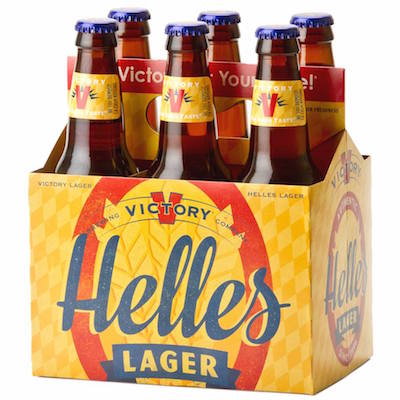 You want a solid lager that still tastes like it's been "fussed over?" Victory has your back. The Pennsylvania brewery is releasing their Helles Lager, their take on a traditional German-style lager. We tried it. It's light, crisp and has a really subtle, but pleasant layer of malty sweetness to it. And it weighs in at a quaffable 4.8%. Even better—it's available year round.
Modern Times Booming Rollers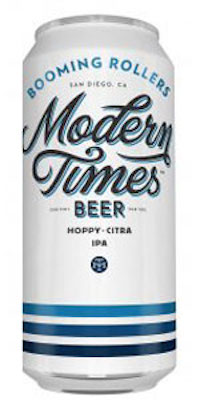 The San Diego brewery is calling this a "seasonal Citra-bomb IPA…loaded with Citra, Motueka and Centennial hops." Expect a fruit-forward beer with a heavy mango aroma. If that's not spring in a can, I don't know what is. Look for this beer in big boy cans throughout Southern and Central California starting at the end of this week and through May.
Crooked Stave Progenitor


Oh man, let's get complex here. Progenitor is a "dry-hopped golden sour ale," that the brewery says is a "blend of sour funk with a heavy handed dose of tropical and citrus hop notes." As for the name, "progenitor" means "the ancestral form from which others are derived." Deep. That beer releases today.
The Bruery Freckle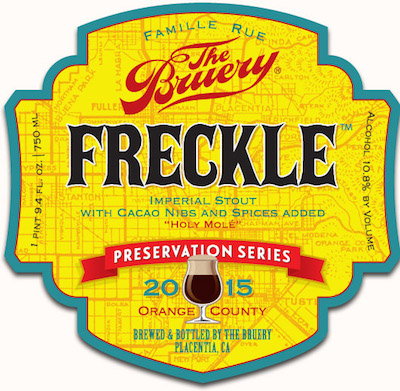 Typically, freckles don't make me want to drink, but this freckle is a burly imperial Mexican mole stout. The Bruery promises its own interpretation of the sauce's sweet and savory notes, with hits of chocolate, a little bit of spice and some bite from the 10.8% ABV. It hits the shelves this month. Naturally, you should pair it with tamales.
Hopworks Rise Up Red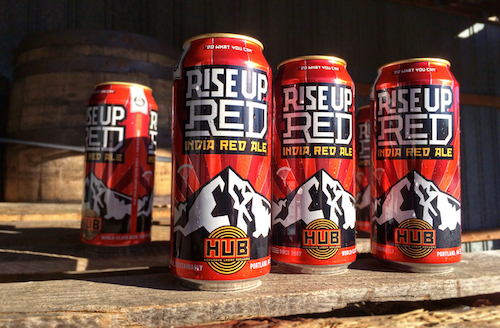 This India Red Ale from Hopworks Urban Brewery won gold at GABF in 2009, and has been a perennial favorite of HUB fans ever since. Organic barley, organic kettle hops and dry-hopped with Salmon-Safe Certified hops, this beer is as good for the earth as it is bad for your liver. Yin-Yang, people. And that's Mount Hood on the can, there. Look for it in 16-ounce cans and bombers.