Similar to the Rusty Nail, the Godfather is a sweet but potent after-diner cocktail from the 1970s that you don't see much of these days. While most of these cocktails are too rich to drink on the regular, they do represent a largely bygone era of dining filled with creamy sauces and giant slabs of beef finished off with cigars, strained belt buckles, and often gout.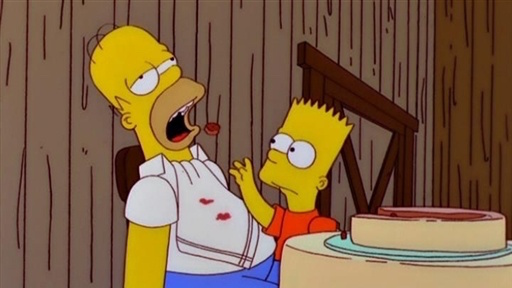 Mmm… gout.
If you ask Disaronno, the history of the Godfather is pretty straightforward. The Italian amaretto liqueur producer claims the cocktail, which appeared sometime in the 1970s, was a favorite of Marlon Brando, who famously played Vito Corleone in The Godfather movies.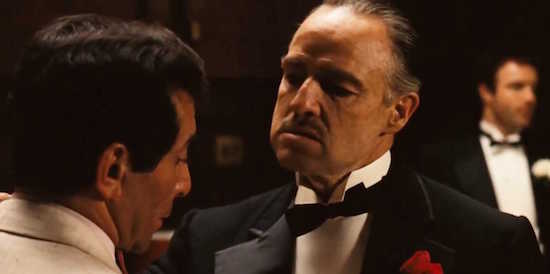 Insert hack joke about making you cocktail you can't refuse.
Another story credits Donato "Duke" Antone, a barman who may or may not of have owned a bar in Hollywood in the 1950s. Along with the Godfather, Antone is also said to have invented similar liqueur-heavy cocktails such as the Rusty Nail, White Russian, Italian Fascination, Kamikaze, (groan) Freddie Fudpucker, and, most famously, the Harvey Wallbanger.
Except maybe he didn't. Cocktail historians have cast much doubt on Antone's claims. Given his name never came up in my previous explorations of the Rusty Nail and the White Russian, I'm equally skeptical.
Over time, several variations of the Godfather have developed. The most notable is likely the Godmother, which swaps scotch for vodka. You can also add cream to make a Godson (if you use scotch), or a Goddaughter (vodka). Mix together some cognac and amaretto, and you've got yourself a French Connection. Just try to avoid the obvious Brando-Hackman comparisons.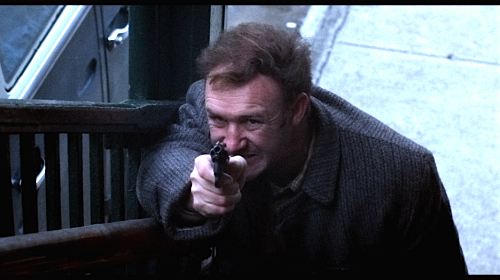 In my opinion, Hackman > Brando.
Godfather Recipe
Ingredients
2 oz. scotch whiskey
1 oz. amaretto liqueur
Directions: Pour ingredients into an ice-filled old fashioned glass, and stir. Garnish with an orange twist, if desired.
Enjoy while listening to this.

Jim Sabataso is a writer, part-time bartender, and full-time cocktail enthusiast living in Vermont. Follow him on Twitter @JimSabataso.