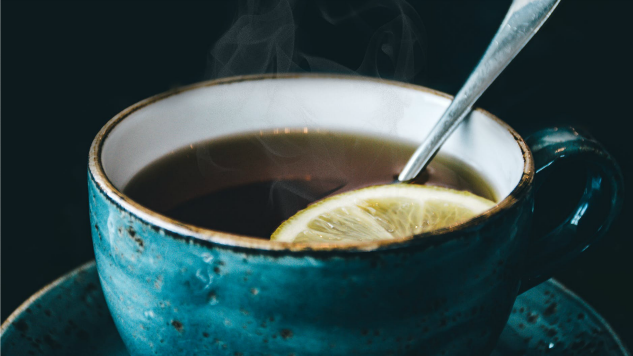 Whenever I get on a plane during the winter months I almost always end up landing with a cold. I don't get sick any other time, but there's something about the confined space of an airplane, the recycled air, and close proximity to strangers that make my body super excited about getting sick.
Having a cold sucks. There's one thing that can make it better: Hot Toddys.
I use a cold as an excuse to make one of these bad boys for myself every night until I feel better, and then maybe a few nights after that for good measure. They're warm and cozy and the perfect thing to sip on when you have a sore throat and just want to curl up on the couch and watch some Netflix.
Also, little-known fact: You don't have to be sick to drink them. While I definitely drink more of these when I am sick, I also enjoy one whenever it's chilly outside and I'm looking for something to warm me up.
If you're in need of a Hot Toddy (you are) here are a few spins on the classic drink worth taking a look at:
Rock Your Face Off (Hot Toddy)
Created by Allen Katz of The Shanty at New York Distilling Company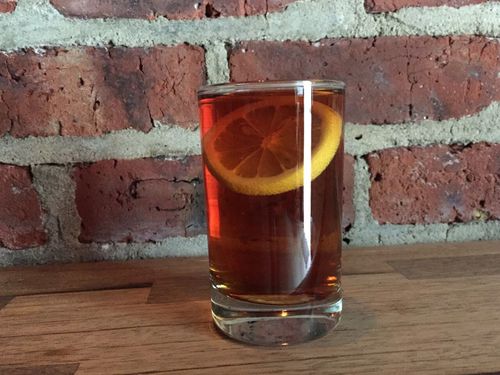 Ingredients:
2 oz. Mister Katz's Rock & Rye
1 tsp Fresh lemon juice
1 tsp Honey syrup (2:1 Honey:Water)
1 dash Fee Brothers Whiskey Barrel Bitters
Directions: Add ingredients to a toddy or 6-oz. juice glass. Add 3 oz. of hot water, stir and garnish with a half lemon wheel.
---
The Rum House Hot Toddy
Available at The Rum House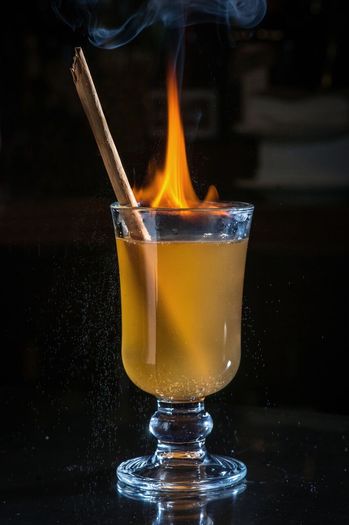 Ingredients
2 oz. Evan Williams Bourbon
.5 oz. Demerara syrup
2 cloves
1 cinnamon stick
Lemon twist
Orange twist
Hot Water
Directions: Start by heating your mug: place hot water in mug let stand for a minute, toss hot water. Place two cloves, lemon twist, and orange twist in the glass. Add .5 oz. Demerara syrup, lightly muddle all ingredients. I stress lightly; you just want to bruise the fruit to get the essence. Add 2 oz. Evan Williams Bourbon, stir with spoon. Add 4 oz. hot water, two fingers from the top of a mug. Throw in a cinnamon stick. Cut a fresh orange twist and flame the garnish over the drink.
---
Castle Hot Toddy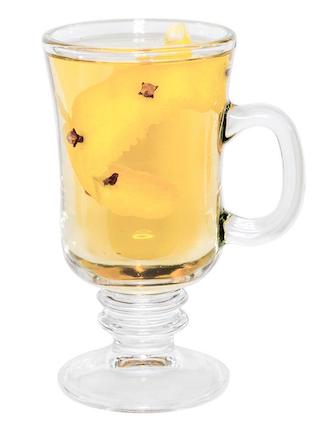 Ingredients
1 oz. Knappogue Castle 12-Year-Old Single Malt Irish Whiskey
1 oz. Celtic Honey Liqueur
Lemon wheel
5-6 Cloves
1 Cup Hot water
Directions: Add Knappogue Whiskey and Celtic Honey to a toddy glass. Insert the cloves into your lemon wheel and drop it into the glass. Very gently muddle the lemon a few times to release the juices. Fill the glass with hot water.
---