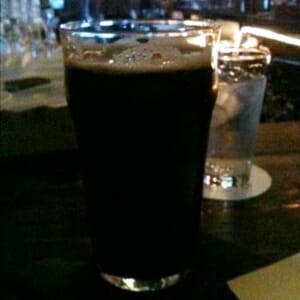 As the home to breweries like 21st Amendment and local favorites like Speakeasy Ales & Lagers, the city of San Francisco offers a wide and wonderful selection of locally brewed libations.
One of the more outstanding brewpubs in the Bay Area, Magnolia Brewery produces their beer in the iconic Haight-Ashbury district and distributes through a pub above the brewery, along with other bars and restaurants around San Francisco.
I encountered The Alembic, one such of those local bars with Magnolia on tap, shortly after SF Beer Week. Located just four blocks down the road from the brewery, The Alembic regularly rotates their selection of beers with the freshest offerings from Magnolia.
Scrawled on the bar's chalkboard were Magnolia's Proving Ground IPA, Prescription Pale Ale, and their Oysterhead Stout. The Oysterhead was the cream of this three-beer crop, pouring a dark black color with a thick, tan head. It had a nose of roasted malt and coffee. A smooth, creamy beverage, it tasted of dark malt and espresso bean and was brewed with two barrels of Sweetwater oysters, adding a slight salinity. There was also a hint of chocolate, which went swimmingly with the salt. Any chocolate sweetness was overshadowed by the other flavors, and the resulting finish was clean and dry.
It was an outstanding beverage overall, and at 5.2% ABV, you can enjoy more than one. Magnolia Brewing produces some of the finest beer in San Francisco, and any beer geek knows that's high praise.
Brewery: Magnolia Pub and Brewery
City: San Francisco
Style: American Stout (Oyster Stout)
ABV: 5.2%