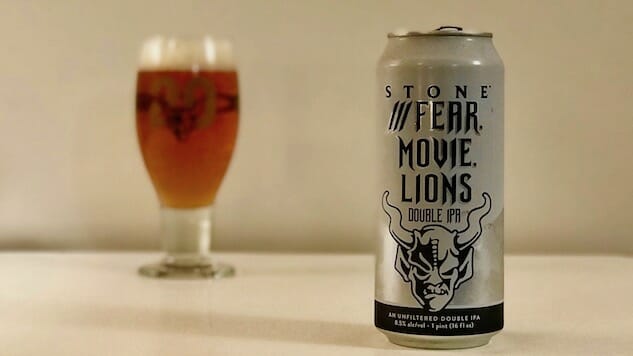 I know we're all into pilsners and low ABV radlers and the occasional gose right now, (because summer) but breweries are still cranking out beautiful IPAs at record levels. Because this is America, and in America, everyday is IPA day. So here are six standouts that you should track down pronto.
Red Hook Big Ballard Imperial IPA
I admit that I don't drink a lot of Red Hook. It's not for a lack of access—it's fairly ubiquitous. If anything, I skip this Seattle-based brewery probably because it is so available, which makes it easy to overlook. Kind of like every rom-com of the '90s, where the love of the protagonist's life was actually her dorky best friend all along. Anyway, I drank a lot of Red Hook ESB back when it was one of the only "good" beers I could find during my lean college years, but have spent the last couple of decades playing the field. But Big Ballard has me thinking I should give the storied brewery another shot. It's a new IPA based on Ballard Beer, which Red Hook made back in the '80s (before I was drinking beer). Today's version is a malt-forward imperial IPA with a really big, soft mouthfeel that's full of caramel and biscuits—almost like a Vienna-style lager. But the hops get to work pretty quickly and tear all of that malt out of your mouth in a wave of bitter citrus and pine. There's a really dry finish that gets progressively more bitter long after the sip is gone. Red Hook didn't accomplish anything groundbreaking with this beer, but it's a solid example of the West Coast take on the IPA.
It's 8.6% ABV and available year round in 19-oz. cans. Mad respect for putting an imperial IPA in big boy cans. Also for the tag line on those cans: "ya sure, ya betcha!"
---
Stone Brewing Fear. Movie. Lions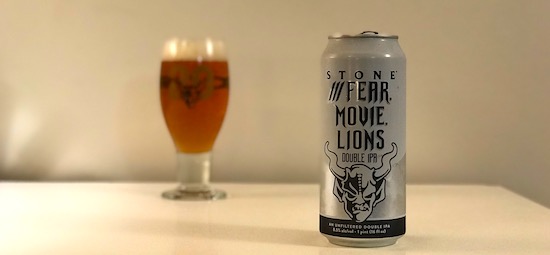 It's tough to keep up with all of the IPAs coming out of Stone Brewing. They are a hop machine that never seems to sleep. I had the chance to check out a couple of their new ones. The first, Fear, Movies, Lions is a new double IPA that represents Stone's take on the New England style IPA. In my mind, Stone taking a go at the New England style IPA could get pretty wild. But here's the thing: this beer is really restrained. It's unfiltered and juicy, but it's incredibly balanced and actually kind of mellow, especially for a double IPA. It's creamy and has soft notes of marshmallow, but also zesty and clean. There's some mango in there, and nothing particularly bitter anywhere near it.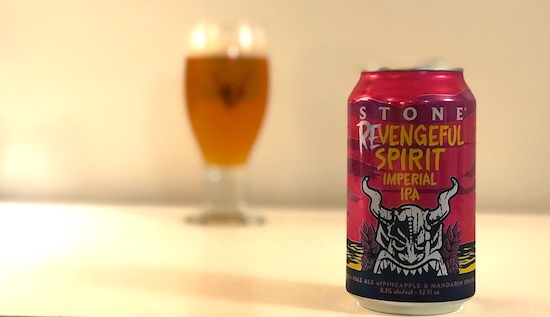 ---
Stone Brewing ReVengeful IPA
The second beer from Stone that I got to check out recently is ReVengeful Spirit, an Imperial IPA that's more in line with Stone's reputation. Which is to say, it's big and bold and electric—a more badass version of their original Vengeful Spirit. Stone went big on tropical with this one, which pours hazy and smells like an Orange Julius. It's zesty and fruity, full of pineapple and sweet mandarin oranges.
---
Creature Comforts Cosmik Debris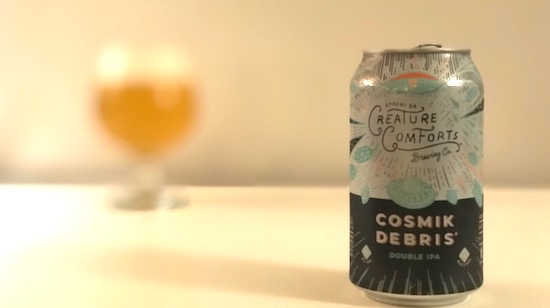 You know this beer because we've written about it before, and we'll keep writing about it every time it comes back around because it's awesome. Cosmik Debris is a double IPA that walks the line, balancing between malty and bitter, fruity and pine. Creature Comforts uses a shitload of hops in this beer (Simcoe, Idaho 7, Mosaic, Cascade and Chinook). It's fresh and it's out right now. Get you some.
---
Karl Strauss ReGreen IPA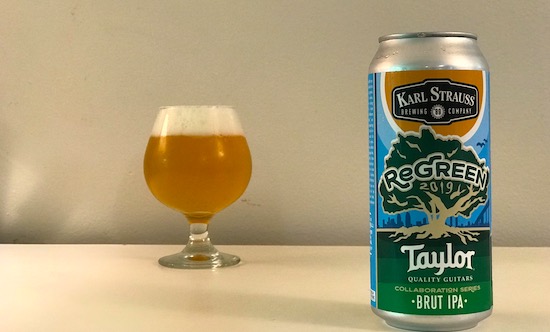 Brut IPAs are so hot right now. They're light and dry and crisp and frankly, pretty perfect for a hot summer day. Karl Strauss partnered with Taylor Guitars to make this one. ReGreen is an annual IPA series that supports environmental initiatives. This particular iteration helps plant trees in San Diego's Balboa Park. Cool. The beer itself has bubbles for days and an herbal, almost grassy quality to it. There's nothing particularly fruity about it, even though Karl Strauss loaded it with Cascade, Citra, Strata and Galaxy hops. It's light and sharp and exactly what you want from a Brut IPA.
---
New Belgium Voodoo Ranger Juicifer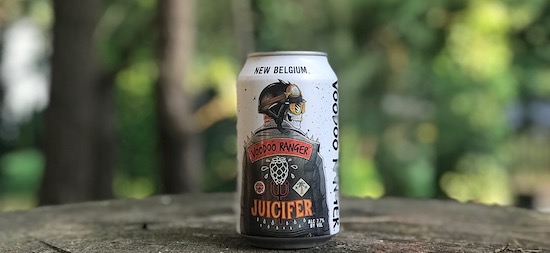 Voodoo Ranger has become one of my favorite IPAs recently—the beer I find myself reaching for over and over, so I'm always keen to check out any variants that hit the shelves. I love how malt-forward Voodoo Ranger is, and Juicifer seems to double down on that experience. It pours hazy orange and smells like fresh bread with some sweet pineapple, and that fruit carries over into the sip but develops into a more mellow melon. New Belgium uses a completely different hop bill in this version of Voodoo Ranger. Juicifer uses Citra Incognito, Galaxy and Chinook hops paired with oats and Pale and Munich malts. It's also a little heavier on the ABV at 7.7% (regular Voodoo is 7%). Put it all together and it's a more intense version of regular Voodoo Ranger.
---
Oskar Blues Steep Coast Strata Double IPA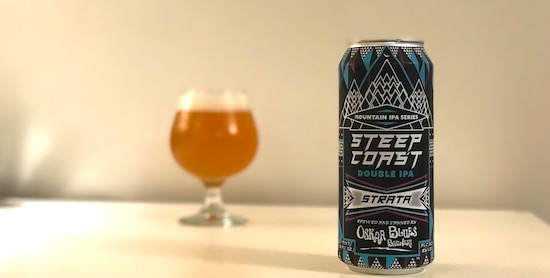 Oskar Blues set out to a make an IPA from the mountains. It's not West Coast, it's not East Coast, it's Steep Coast. A mountain IPA. The result is incredibly bold and full of flavor in an old school sort of way. It's malty up front with soft notes of caramel and vanilla. Then the beer gets vaguely orange, but stops short of juicy. It's more like a Creamsicle, thanks to those hints of vanilla, than a juice bomb. Oskar Blues uses 5.5 pounds of Strata hops per barrel for this beer. Strata is a new strain that hits the tropical notes hard, but also contributes notes of cannabis, which I believe is a direct nod to Colorado's recent marijuana boom. So, call this beer a dank Creamsicle.
---