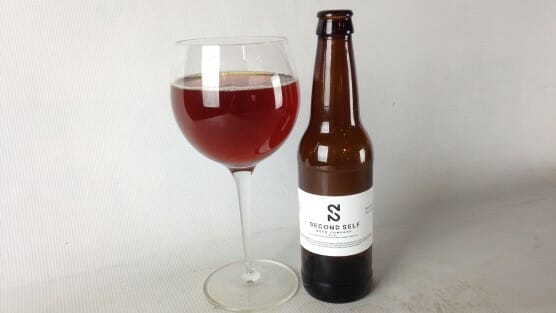 Gimmick beers are a fickle thing—tough to pull off and limited in their year-round relevance. Even if a brewery somehow engineers some kind of amazing flavor breakthrough and creates, say, a delicious lo mein beer perfectly suited to the Chinese New Year … just how applicable is it going to be in the months that follow?
Tiny Atlanta brewer Second Self was presumably well aware of this when they began designing a red velvet cake-inspired beer for Valentine's Day, Bleeding Heart, although they clearly have plans for it as a launching pad. With an upcoming series that includes "Old Heart," "Bitter Heart" (extra cocoa) and Wild Heart (a soured version), that's a clear commitment of resources and confidence in what they've created. And after tasting what they've created, we're pleased—although not entirely convinced of the accuracy of the "red velvet" label. In reality, we enjoyed the Bleeding Heart that we sampled at the Paste office, but perhaps not quite in the way intended.
The beer pours an appropriately pretty reddish hue, with a base that owner Jason Santamaria explained was essentially a classic American amber ale, which was then treated with cacao nibs and Madagascar vanilla beans. It almost does smell a little bit "cakey," with light vanilla that one might not immediately note if you didn't know it was a featured component. Cocoa, on the other hand, is more difficult to pick up, but there's another pleasant spice note working—almost a bit of gingerbread cookie.
The flavor, on the other hand, is where things diverge further from the "red velvet" concept. The vanilla is definitely there, but cocoa is the most difficult of the elements to identify. What does come through instead is a very intriguing, unexpected orange or lemon zest note that, coupled with the vanilla, reminds us of orange cream soda. It's mildly sweet, citrus zesty and almost kind of refreshing. In short—not at all what we were honestly expecting, but enjoyable nonetheless.
As we observed in the course of our American porter tasting/ranking (published in the near future), Second Self seems to have a fairly good hand on the subtlety required in making flavored beers—their mole porter impressed everyone with its restraint and well-balanced presentation. It may be that they simply were erring on the safe side this time—Santamaria has said they were trying to avoid making "dessert beer," and Bleeding Heart certainly isn't that. On some level, one must ask whether customers would probably want or expect something with a red velvet descriptor to be a dessert beer, though. Red velvet cake is, after all, a dessert.
Regardless of what it is or isn't, though, it's an enjoyable beer. Whether that still makes it Valentine's Day appropriate is up to you.
Brewery: Second Self Beer Co.
City: Atlanta, GA
Style: Red velvet cake beer
ABV: 6.9%
Availability: Limited