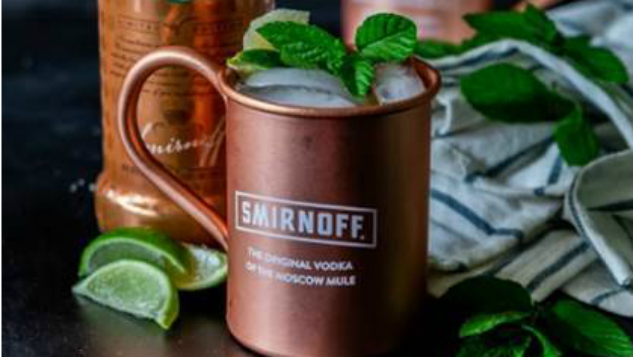 These days my cocktail of choice has pretty much evolved into "whisky." When I am involving mixers in the equation, that mixer is almost always ginger beer and I'm either making a Dark and Stormy or a Moscow Mule. They're delicious, and something that even the most inept bartender at your third cousin's wedding can probably pull off.
This week Smirnoff rolled out a limited-edition bottle designed just for making my favorite cocktail.
Aptly named Smirnoff Moscow Mule, it's essentially Moscow-mule flavored vodka (which is essentially ginger and lime flavored vodka). The idea being you can just mix it up with ginger ale or beer and you're ready to go, without the need to pull out a lime.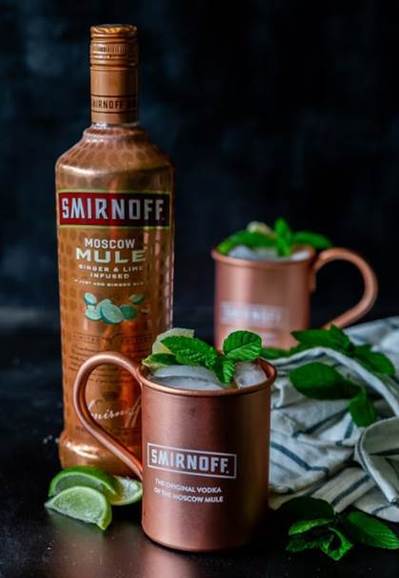 It should also lend itself to making some pretty interesting cocktails. Thanks to my aforementioned love of ginger, I tend to gravitate toward any cocktail that incorporates a little bit of ginger into the mix, and this should make for some pretty interesting cocktails.
Worth noting: the first Moscow Mule was actually made using Smirnoff. Specifically, Smirnoff 21.
The Moscow Mule flavor is a limited-time offering from Smirnoff and will retail for $14.99 for a 750ml bottle.