The University of Washington is Making Paper from Spent Beer Grain
Photo via Getty Images, Justin Sullivan
Drink
News
Spent Beer Grain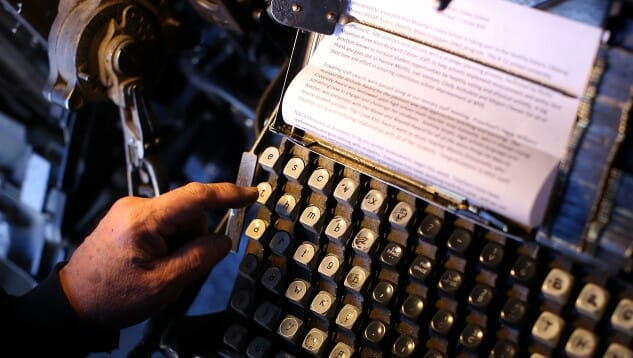 Here's an odd little story that comes our way out of the beer world today—the University of Washington is currently using spent beer grain to make not (dry, undesirable) dinner rolls, but an entirely different resource: printer-suitable paper products.
At the Seattle campus, a professor named Kurt Haunreiter runs the "Paper & Bioresource Science Center" in the School of Environmental and Forest Sciences. There, he's been enlisting student help in an experiment involving turning piles of spent malt from a local brewer, Big Time Brewery, into usable paper that apparently gives off the scent of fresh-baked bread.
"There's not a lot of economic benefit to the microbreweries," said Haunreiter, describing spent grain as a resource to Gears of Biz. "Being that we're part of the bioresource program here, not just paper, I looked at, 'How can we take advantage of something like that and incorporate it into paper making?' The beer grain is not real strong, it doesn't impart great characteristics, it's more of an artisan paper."
However, despite not imparting "great characteristics," the resulting paper is apparently still usable as "communication paper," which means it can be run through laser or ink-jet printers effectively. By weight, 20 percent of the typical wood pulp has been replaced with the spent grain, which is converted to paper via a special pulping machine.
"It will smell more like bread, not beer. We were surprised at that," says Haunreiter. "But it's the texture we want. Unfortunately you still get the husks, and that will interfere with printing and usability, but our end user is looking for an artisan paper, and that's what we're trying to go for."