Over the last decade, New York has passed several bills that have engendered the first distilleries in the state since Prohibition. In Brooklyn, people of various backgrounds jumped at the opportunity to alter the course of their lives and focus on crafting a product they cared deeply about. Some are NYC transplants, some born-and-bred natives. Prior to distilling, some worked in finance or magazine publishing, some had shitty desk jobs that they couldn't wait to quit. And some still maintain a day job while simultaneously putting in many hours a week at their distillery. But the common thread that binds them all together is a passion for spirits, a willingness to challenge the corporate liquor juggernauts for a (miniscule) share of the market, and a desire to pay tribute to the long and storied tradition of distilling.
The Brooklyn Spirits Trail, sort of urban version of the Kentucky Bourbon Trail, is more of a concept than an actuality. It's essentially a consortium of distilleries, blenders, and one liquor store that has created a map to guide people to various locations in the hopes of drumming up business and promoting the nascent industry. You can read more about The Brooklyn Spirits Trail in this week's issue of the Paste mPlayer, coming out later today. In the meantime, here are 11 great microdistilleries on the trail: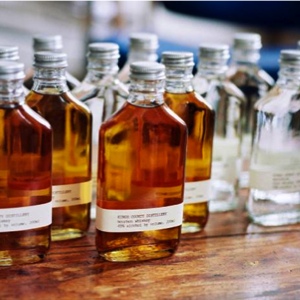 King's County Distillery
Neighborhood: Brooklyn Navy Yard
Spirits: "moonshine," bourbon
Recommended cocktail: "white" Manhattan, mint julep
King's County Distillery's "moonshine" is really an un-aged, white whiskey, since it's made legally and can't really be considered moonshine. It has a bold but smooth corn whiskey flavor, while the bourbon, which is currently aged between 12 and 18 months, has a nice, woody taste.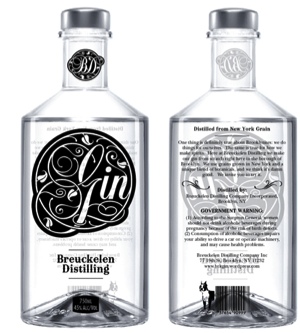 Breuckelen Distilling
Neighborhood: Sunset Park
Spirits: 77 Whiskey, Glorious Gin
Recommended cocktail: Manhattan or old fashioned, Negroni
Breucklen Distilling produces a 7- to 12-month-old wheat whiskey, with hints of maple, cinnamon, and wood—the distillery has referred to it as a "French toast breakfast"—and a rye. Their gin is also wheat-based, with pleasant, floral hits of juniper, rosemary and ginger.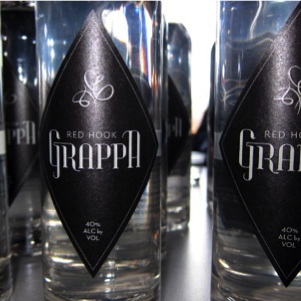 Van Brunt Stillhouse
Neighborhood: Red Hook
Spirits: Due North Rum, Red Hook Grappa, Van Brunt Stillhouse American Whiskey
Recommended cocktail: best drunk neat
Due North Rum drinks almost like a whiskey—slightly sweet and a hint of oak—and can easily be enjoyed neat. The whiskey features four grains—wheat, malted barley, corn, and rye, and is complex but smooth.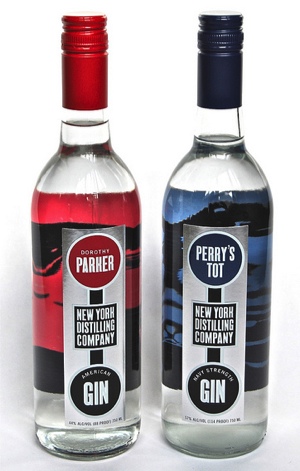 NY Distilling Company
Neighborhood: Williamsburg
Spirits: Perry's Tot Navy Strength Gin, Dorothy Parker American Gin, rye whiskey (not yet available)
Recommended cocktail: gimlet, martini
The navy strength gin has higher alcohol content than most. At 57% ABV, this is "the historical proof at which gunpowder might still be fired should it unfortunately be soaked by spilled spirit." The Dorothy Parker has lower alcohol content, and both are floral but not overpoweringly so.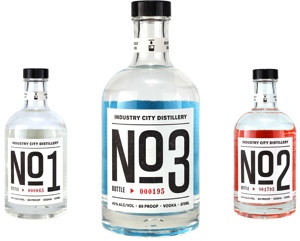 Industry City Distillery
Neighborhood: Sunset Park
Spirits: vodka
Recommended cocktail: martini, substitute for whiskey in any cocktail
The crew at Industry City operates out of an amazing industrial space in which they have hand-built their own stills and fermentation process. It's a fascinating and unique environment, and the end result is very smooth vodka distilled from sugar beets that is devoid of the alcoholic bite from which many commercial vodkas suffer.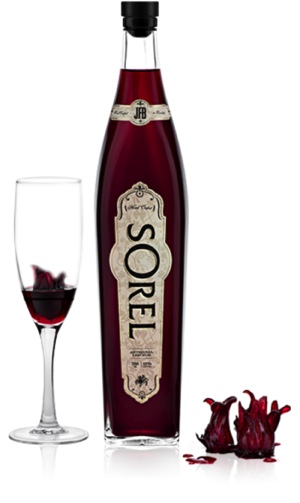 Jack from Brooklyn
Neighborhood: Red Hook
Spirits: Sorel
Recommended cocktail: on the rocks, Sorel and prosecco, hot buttered Sorel
Sorel is a spicy, herbal liqueur reminiscent of Pimm's that can be drank in a variety of ways, in all seasons—hot, cold or mixed with other spirits. Strong hints of cinnamon and nutmeg lend it a flavor similar to mulled wine.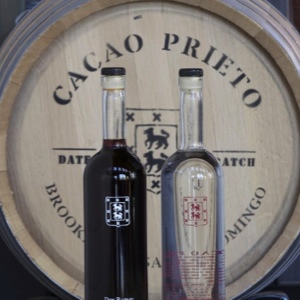 Cacao Prieto
Neighborhood: Red Hook
Spirits: Don Rafael Cacao Rum, Don Estaban Cacao Liqueur, Widow Jane Kentucky Bourbon Whiskey
Recommended cocktail: Conquistador (Madeira wine, Don Estaban, Grand Marnier)
The cacao beans bring a strong chocolate flavor to this rum, but it's not overly sweet. The rum is rich and textured, while the liqueur brings a little more sugar and thickness. Various whiskeys of different base grains will be available in the near future.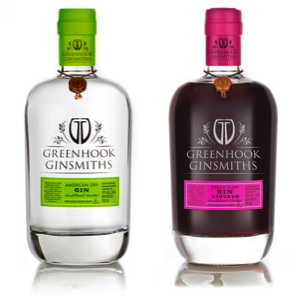 Greenhook Ginsmiths
Neighborhood: Greenpoint
Spirits: American Dry Gin, Beach Plum Gin Liqueur
Recommended cocktail: martini, Manattan Ave. Transfer (American dry gin, sweet vermouth, cynar)
This is perhaps the best of the Brooklyn gins, with fragrant notes of juniper and coriander, that will appeal to even the infrequent gin drinker. A perfect gin to make a martini with.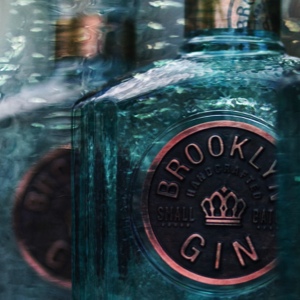 Brooklyn Gin
Neighborhood: distilled in upstate NY
Spirits: gin
Recommended cocktail: martini
Another quality gin from Brooklyn, this spirit has an array of citrus notes—it's distilled with lemon, lime, orange and kumquat.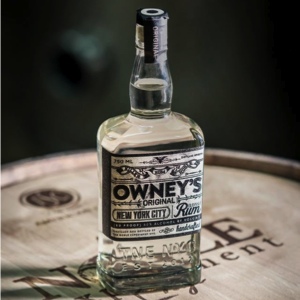 The Noble Experiment
Neighborhood: Bushwick
Spirits: Owney's NYC Rum, whiskey (not available yet)
Recommended cocktail: traditional daiquiri
This is a white rum distilled from molasses, with a very smooth and not overly sweet profile. Perfect for an old school daiquiri (one that Hemmingway would have enjoyed—not the frozen concoctions), but very pleasant on its own.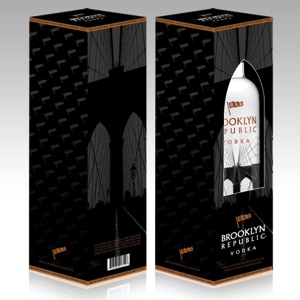 Brooklyn Republic Vodka
Neighborhood: American Midwest?
Spirits: vodka
Recommended cocktail: vodka tonic, martini
Brooklyn Republic's label says it's "handcrafted in Brooklyn," but according to co-founder Kary Laskin, the actual neutral grain spirit is not created in the city, but in the Hudson Valley and Missouri. That being said, it's an easy-drinking vodka with a hint of sweetness and a rather benign flavor.