One of the most iconic images of Washington, DC in the spring remains the annual blossoming of the city's many cherry trees. The first one was planted on March 27, 1912—one of 3,000 that now line the Tidal Basin in East Potomac Park, a gift to the nation's capital from Japan. But it all started with Eliza Ruhamah Scidmore, a travel writer who decided to raise money to purchase the trees after visiting Japan, which inspired First Lady Helen Herror Taft to help. The Japanese consul got wind of the plans, and suggested that his country make the trees a gift and now the city is adorned with pink flowers each spring. And, as with all things it seems, the image of cherry trees and their bright blossoms have graduated from their humble origins to grace everything, including more than a few seasonal beer releases. Here we round up a handful of the most striking, along with other spring-centric beer art to help usher in the warmer months ahead.
Fordham and Dominion Cherry Blossom Lager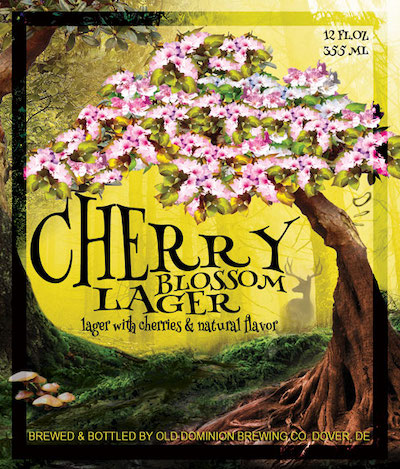 Now in its fourth release, this seasonal lager leans into a traditional German recipe, and is then aged on red sour cherries and dark sweet cherries for 72 hours. Its release coincides with that National Cherry Blossom Festival in Washington, DC, which stretches from 20 March till 17 April.
---
Asahi Cherry Blossom Branding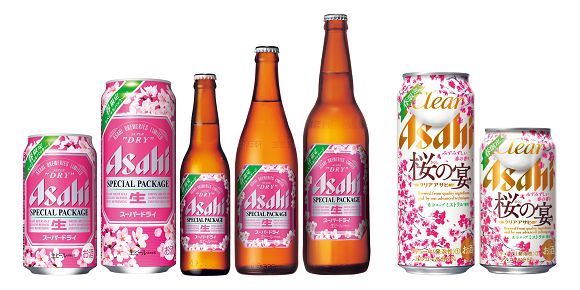 Japan's Asahi celebrates the cherry blossom season not with a seasonal release of a particular beer, but by introducing new packaging each year across their line of cans and bottles, including the Super Dry, one of the country's best-selling beers. And last year they celebrated their 30th anniversary with the release of the Clear Asahi Sakura Beer, which adds a hint of sweetness by making sakura (Japanese for "cherry tree") one of its key ingredients.
---
Oliver Brewing Cherry Blossom Ale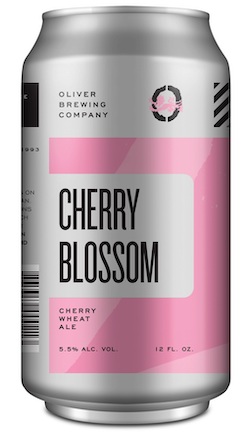 Based out of Baltimore, DC's neighbor to the north, Oliver Brewing Company drops its Cherry Blossom Ale each spring. The 5% wheat ale is fermented with 588 pounds of dark sweet cherries per each 20-barrel batch.
---
Offshoot So Good Triple Dry-Hopped Hazy DIPA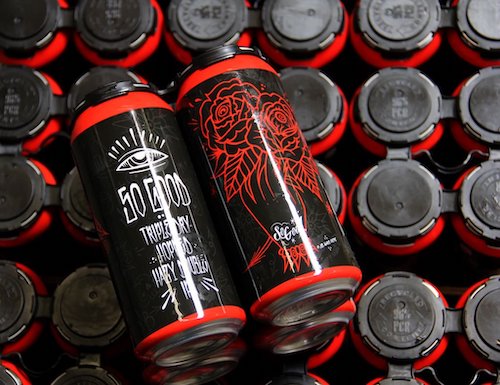 Offshoot grew out from the mad scientists at The Bruery, who recently opened a bottle shop in DC's Union Market. In addition to their year-round Relax, a great hazy IPA, they also release other hazy IPAs and DPIAs in limited runs—available for one day each month to purchase online or at their CA and DC outposts. The So Good Hazy IPA dropped in May of last year, a collab with Burgeon Beer Co that utilizes Cashmere, Citra, Mosaic, and Vics Secret hops with a bold red-on-black flower graphic to denote both the season and the beer's sweeter notes.
---
Ithaca Beer Co. Flower Power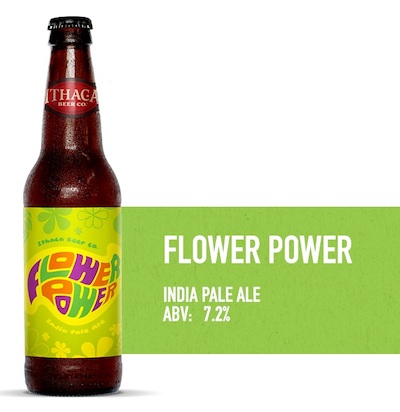 Evocative of the hippy-centric 1970s in both aesthetic and name, Flower Power from Ithaca Beer Co. is a year-round release and one of the brewery's—and the state's—best IPAs. The 7.2% ale is hopped and dry-hopped four times throughout the brewing process, using Chinook, Simcoe, and Amarillo to deliver floral notes alongside bitter bites of pineapple and grapefruit.
---
Breakside Passionfruit Sour Ale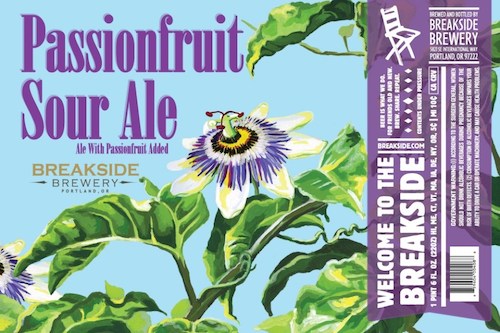 This 100% sour-fermented wheat ale was inspired by the brisk and tart German Berliner Weisse style, and is conditioned on passionfruit to add a tropical flair to its flavor profile. Since released in 2013, it's pulled loads of awards, including the bronze medal for American sours in the 2019 Oregon Beer Awards and the gold medal 2018 in both the Canadian International Beer Awards and the Best of Craft Beer.
---
Troegs Crimson Pistil Hibiscus IPA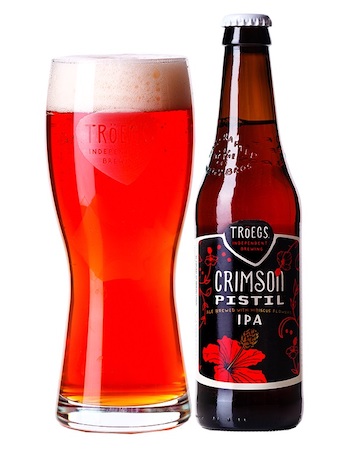 Troegs' Cultivator Helles Bock, which depicts a seedling breaking triumphantly out of the earth, may be a more literal image of spring, but we love the label on their Crimson Pistil Hibiscus IPA, which drops in mid-April, and stays on the shelves till July. It makes for the perfect beer to sip when transitioning from spring into summer. Azacca, Nugget, and Vic Secret hops create a pretty solid backbone of welcome bitterness, which keeps the hibiscus as an accent flavor, rather than something overwhelmingly sweet.
---