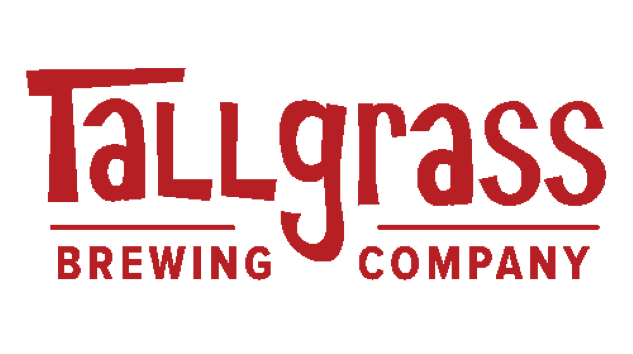 Chalk up another well-known regional craft brewery that is having difficulty hanging in there in the chilly modern market for beer. Manhattan, Kansas' Tallgrass Brewing Co. is indefinitely suspending their primary brewing productions after Friday, Aug. 24 as the company attempts to find last-minute solutions to a prospective investment deal that apparently has been dragging on far longer than expected. The separately owned Tallgrass Tap House will remain in operation, according to MHK Business News, while employees of the production brewery remain in stasis, waiting for an outcome.
Tallgrass Brewing was founded in 2007 and experienced rapid success and growth, like so many other breweries that began in the same period. In 2015, the company set out to build a large production facility and ultimately expanded into 18 states, before experiencing the same downturn in demand that other regional breweries such as Smuttynose and Green Flash also experienced. That meant trouble for the $7.5 million production facility, which led to a private capital recapitalization effort in 2017, which was intended to purchase "a majority equity stake in the company," according to MHK Business News. That deal, however, still hasn't come to a close.
"Over the course of a long 14 months, we had been trying to recapitalize the brewery," said founder and former CEO Jeff Gill, to the same publication. "We thought the deal was going to close near the end of last winter, so I moved on. The deal continued to be delayed in negotiations and paperwork until finally, this week, it was determined that operations could not be sustained."
Gill goes on to describe the increase in competition posed by the increasingly saturated craft beer scene:
"When I started this in 2007, there were 1,200 craft breweries in the country," he said. "Today, there are 6,600. The craft beer market is extremely challenging for smaller regional breweries right now. A few short years ago, craft beer drinkers were going to the liquor store to buy their beer. As craft beer became more prolific, people started frequenting their local taproom or brewery instead of buying regional or national craft brands from the liquor store. For a small, regional brewery like Tallgrass, that shift hit us really hard."
None of these issues have yet been acknowledged by Tallgrass in a more public way, such as via the brewery's social media accounts, but if they're not able to re-start production in the immediate future, it will likely spell the end of the Tallgrass brand outside of the separately owned Tap House. MKH Business News states that "over the next three weeks, the current ownership of Tallgrass will be exploring additional funding through private investors," but "if funding is not secured in that time, Tallgrass will be forced to shut down permanently."
It would be a sad end for Kansas' largest brewery, and one that no doubt was a craft beer entry point for many drinkers in the Midwest. The closing of Tallgrass would be another piece of evidence that quality beer alone is by no means a guarantee of success in the modern craft beer market. Various Tallgrass brands, from 8-Bit Pale Ale to their classic Buffalo Sweat Oatmeal Stout, are beloved by a wide array of drinkers, but like others in the same mold, Tallgrass could become a cautionary tale of what overreaching and poor timing look like in the craft beer industry. Like Green Flash, one wonders what might have happened if the brand had not committed to such a large expansion, but hindsight is 20/20.
This story is still developing—check back for further updates on the fate of Tallgrass Brewing Co.