When it comes to beer styles, none sounds quite so welcoming as "Winter Warmer." The approaching months of cold have inspired countless breweries to look to either traditional winter styles or find new interpretations of what a winter beer can be. From English Old Stock and Belgian-style ales to brown ales and even white IPAs, there's something for every palate here. We've been tasting dozens of winter beers over the past few years, including 20 in our most recent tasting, with a panel that included Beer Street Journal'sReid Ramsay and CNN.com beer writerGreg Bowman. We limited our list to seasonal beers with winter themes that aren't particularly Christmas beers (that list is coming very soon). But these are the 15 winter beers we keep coming back to.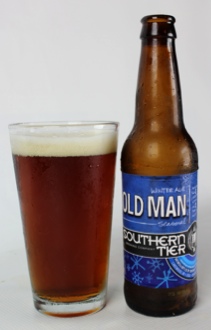 15. Southern Tier Old Man Winter
Brewery: Southern Tier Brewing Company
City: Lakewood, N.Y.
ABV: 7.2%
Style: Old Ale
The verdict: This old-style ale has a subtle hop bite and will keep you plenty warm at 7.2%. It's rich flavor matches it's thick, dark pour.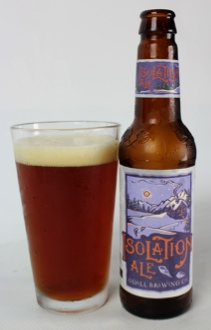 14. Odell Isolation Ale
Brewery: Odell Brewing Company
City: Fort Collins, Colo.
ABV: 6.1%
Style: English Strong Ale
The verdict: This malt-foward winter warmer with caramel notes has just enough balancing hops to keep it interesting.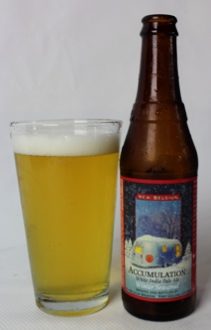 13. New Belgium Accumulation
Brewery: New Belgium Brewing Company
City: Fort Collins, Colo.
ABV: 6.2%
Style: IPA
The verdict: White implies winter, and a growing trend among breweries is to offer a white IPA (a very recent invention involving the base of a Belgian-style witbier with aggressive American-IPA hops) during the colder months. New Belgium uses Mosaic and Amarillo varietals for an easy-drinking twist on winter.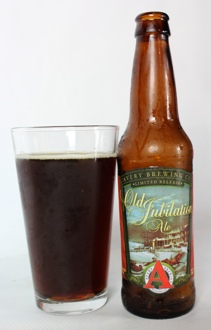 12. Avery Old Jubilation
Brewery: Avery Brewing Company
City: Boulder, Colo.
ABV: 8.3%
Style: English Strong Ale
The verdict: Avery has taken a traditional winter style and spiced it up in this exceptionally flavorful beer with notes of hazelnuts and caramel.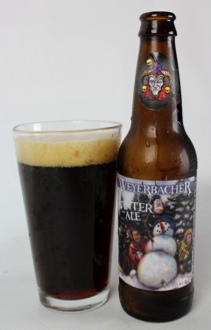 11. Weyerbacher Winter Ale
Brewery: Weyerbaching Brewing Co.
City: Easton, Penn.
ABV: 5.6%
Style: Brown Ale
The verdict: Heartier than your typical brown ale, Weyerbacher uses roasted chocolate malts for a flavorful beer with a complex but not very spicy finish.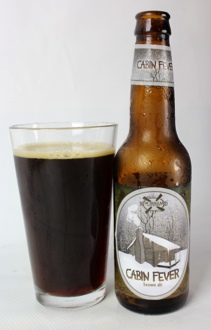 10. New Holland Cabin Fever
Brewery: New Holland Brewing Company
City: Holland, Mich.
ABV: 6%
Style: Brown Ale
The verdict: A roasty brown ale with slight hints of coffee finishes fresh and clean.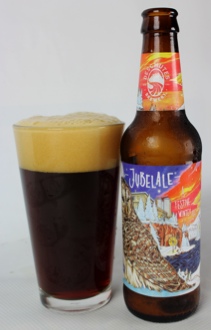 9. Deschutes Jubelale
Brewery: Deschutes Brewery
City: Bend, Ore.
ABV: 6.7%
Style: English Strong Ale
The verdict: Deschutes has produced a wonderful winter warmer—sweet, spicy and rich, the kind of beer to keep you warm on the darkest of nights.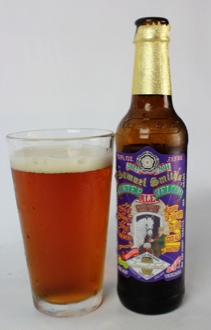 8. Samuel Smith Winter Welcome
Brewery:
City: Tadcaster, North Yorkshire, England
ABV: 6%
Style: English Strong Ale
The verdict: This is what an English Old Stock should taste like. A few bottles of this traditional wassail will make any family feast a bit jollier—even if it includes black pudding.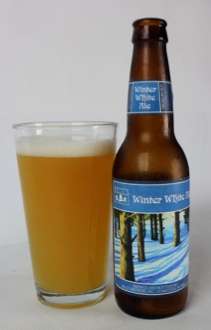 7. Bell's Winter White
Brewery: Bell's Brewery
City: Kalamazoo, Mich.
ABV: 5%
Style: Witbier (Belgian White)
The verdict: This wheat ale is brewed with Belgian-style and Hefe yeasts, giving it an Old World flavor. Plentiful esters give this strong banana notes alongside subtle spices. Bell's-gium. See what I did there?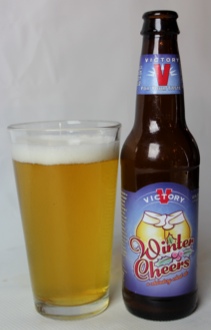 6. Victory Winter Cheers
Brewery: Victory Brewing Company
City: Downington, Penn.
ABV: 6.7%
Style: Wheat Ale
The verdict: Made with German wheat and barley malts, along with Tettnang and Citra hops, this is a fruity, tasty beer. It may pour a little hazy, but the flavor is crystal clear with hints of citrus and banana.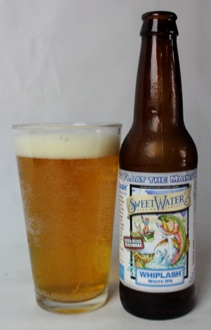 5. SweetWater Whiplash White IPA
Brewery: Sweetwater Brewing Company
City: Atlanta
ABV: 6.2%
Style: IPA
The verdict: It may not snow much down in Atlanta, but that hasn't kept SweetWater from offering their own take on the season with a White IPA—good for drinking even on those warm winter days. The wheat and the hops feel perfectly balanced with a little Belgian-style yeast thrown in for an easy-drinking mash-up.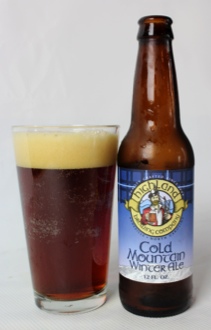 4. Highland Cold Mountain Winter Ale
Brewery: Highland Brewing Company
City: Asheville, N.C.
ABV: 5.8%
Style: Spiced Ale
The verdict: Made with vanilla beans, cinnamon sticks and extracts from hazelnuts, raspberry and cranberry, this is winter dessert in a glass. Big chocolaty notes and a unique twist have all of North Carolina aflutter every time this beer gets released, and now you can find it all over the Southeast (even up into Ohio and Maryland).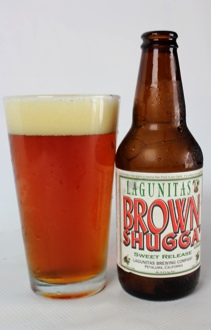 3. Lagunitas Brown Shugga
Brewery: Lagunitas Brewing Company
City: Petaluma, Calif.
ABV: 9.84%
Style: Barley Wine
The verdict: A happy accident if ever there was one, this beer began with a failed batch of Old Gnarlywine in 1997. The yeast ate up the brown sugar for an extra dose of boozy goodness without overpowering the plentiful hops.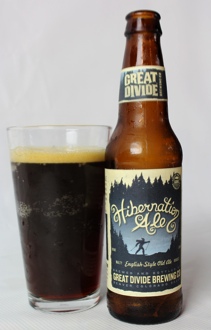 2. Great Divide Hibernation Ale
Brewery: Great Divide Brewing Company
City: Denver
ABV: 8.7%
Style: English Style Old Ale
The verdict: The winner by a landslide in our 2011 tasting, Hibernation came in at Number 2 this year. It has a clear hop profile, but it's matched by a burst of caramel, dark fruit and roasted malt flavors. Falling somewhere between an imperial brown and a Scotch ale, this flavorful, well-balanced creation is something special.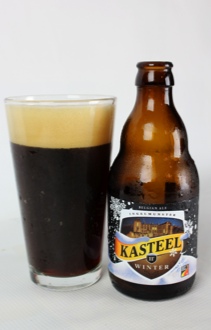 1. Kasteel Winter
Brewery: Brouwerij Vn Honsebrouck
City: Ingelmunster, Belgium
ABV: 11%
Style: Belgian Strong Ale
The verdict: This creamy, vanilla Belgian Strong comes from a brewing tradition that is now five generations long. This is how I'll be spending my winter.