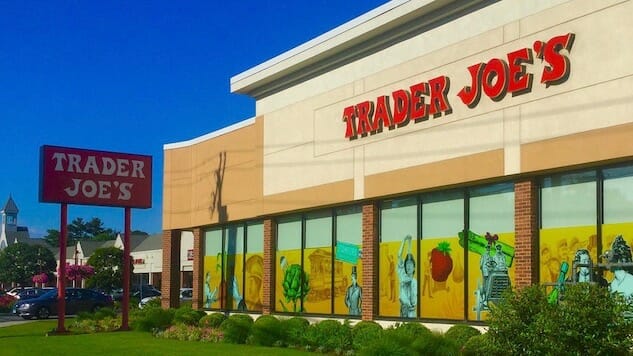 When Trader Joe's opened its first store in 1967 in Pasadena, CA, it quickly fostered fierce loyalty for its low-cost, high-quality products. The empire has since expanded to include more than 470 stores across 43 states and the District of Columbia, and while the famed Two Buck Chuck California wine has seen its prices rise slightly, it's still a goldmine for thrifty shoppers looking to score decent beverages at a low price. And that also applies to its line of private-label beers, which are sourced from a handful of well-known breweries across North America. And though the breweries listed on the Trader Joe's bottles are often aliases, a bit of sleuthing can unpack the beer's true origins. Here's a handful of 'em with cool labels and decoded origins.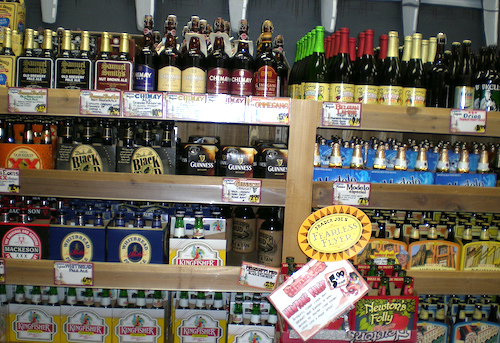 Alternate Dimensions
This German Altbier comes from JosephsBrau—at least according to the label. That brewery is actually a stand-in for CA-based Gordon Biersch, who used a special Alt yeast to mirror the dark, light-bodied style that originate in Dussendorf.
Simpler Times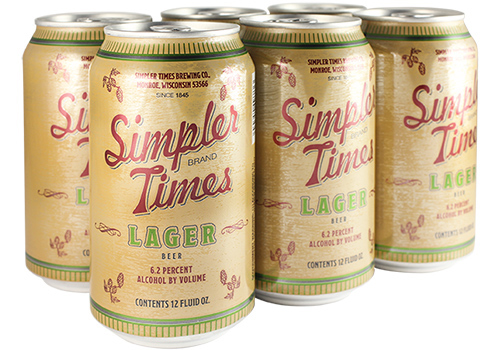 Trader Joe's offers two Simpler Times beers—a lager and a pilsner, both originating from Minhas Craft Brewing in Wisconsin, which operates a contract brewing and private label program in addition to their own brews, served in both Monroe, Wisconsin as well as an outpost in Calgary. The brewery also makes private-label beers for other big-box retailers like Costco and Walgreens.
Black Toad
This dark ale says it's from Black Toad Brewing, but actually originates from Chicago craft beer mainstay Goose Island. In many ways, it's more stout than ale, and pours with a rich, creamy head with an approachable 5% ABV.
KBC IPA
Ascribed to "Kennebunkport Brewing," this brisk IPA actually originates from Shipyard Brewing out of Portland, Maine. They also provide the chain with a handful of other brews, including apricot and blueberry wheats and a pumpkin ale.
Stockyard Oatmeal Stout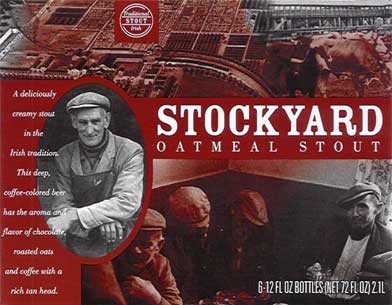 This beer originally came from Goose Island, though production moved to Gordon Biersch in early 2011. The Irish-style stout obviously takes its inspiration from Guinness, but most agree it falls a bit short in equaling that iconic brew.
Mission Street Pale Ale
This longtime TJ staple is produced by Steinhaus Brewing / JosephsBrau of Monrovia, CA, along with other styles such as blonde and black ales, as well as a hefeweizen. They're also behind Trader Joe's Fat Weasel Ale, Jumping Cow Amber, Frugal Joe's Ordinary Beer, and the Gila Monster Amber Lager.
Harmony Foretold
This bomber-sized American Pale Wheat Ale brewed with cucumbers is one of three large-format beers sold by Trader Joe's, ascribed to Campanology Brewing, which is made under contract by Octopi Brewing in Waunakee, Wisconsin.
Tintinnabulation
Another Campanology/Octopi brew, the name of this pineapple IPA references a ringing or tinkling sound, as its label reinforces. With a modest 5 percent ABV, it drinks more like a regular pale ale, with the pineapple standing as a flavor note on the nose and palate, rather than the fruity/bitter hop bomb typical to other beers in this style.