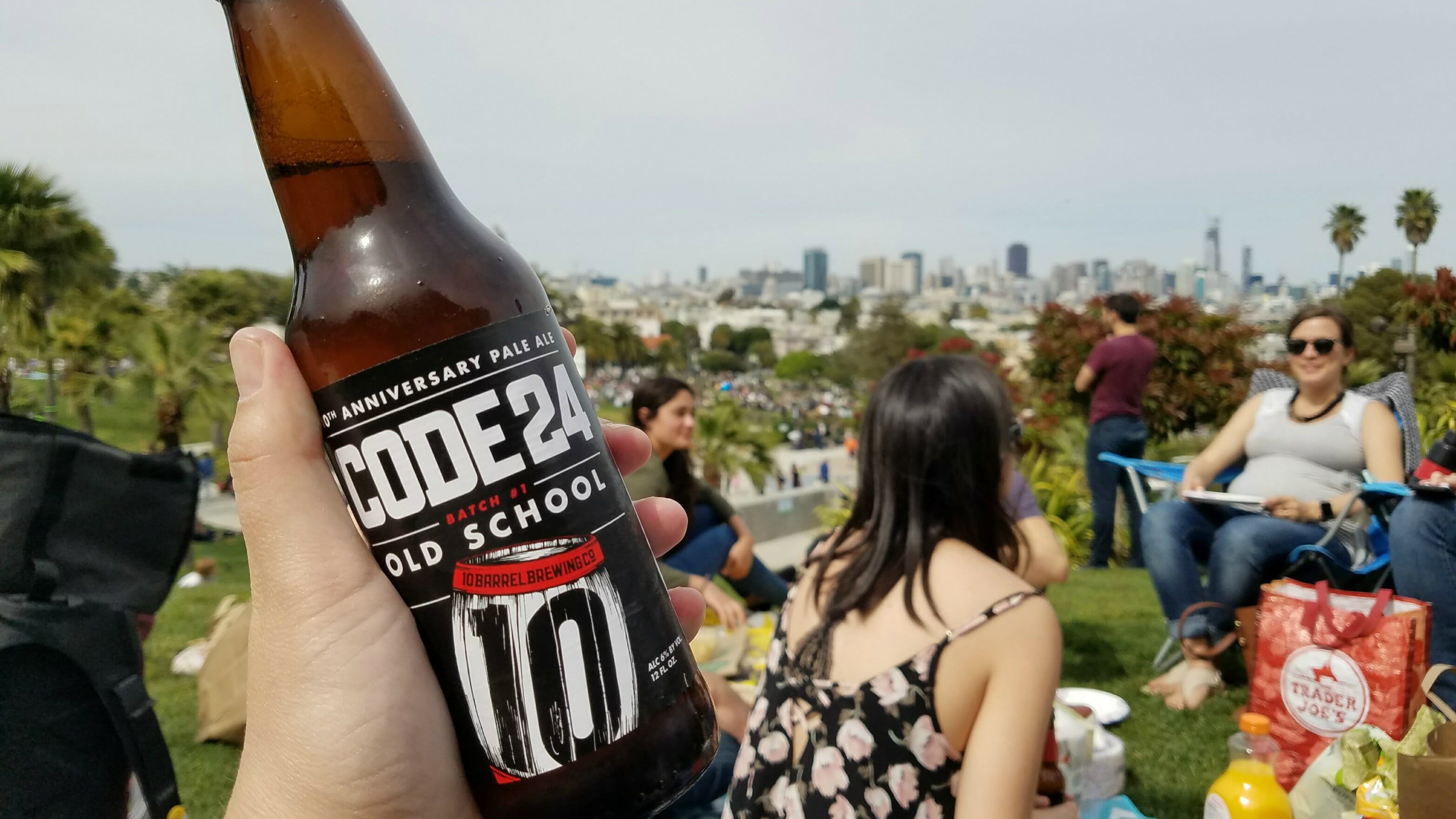 Ten years ago, 10 Barrel brewed its first beer: a pale ale named Code 24. Code 24, according to the press handout 10 Barrel gave me, is what firefighters will call out over the radio after they've finished fighting a fire and it's time to grab a 24-pack of beer for the firehouse.
The brewery is celebrating its 10th birthday this year, and for the occasion, it brewed Code 24 again. This time, however, it brewed a few different versions of the beer. There's the original pale ale, Code 24, with Cascade and Zythos hops, and then a Bitter Orange version of the brew with Cascade and Amarillo hops. And those are just the first two. Over the course of the summer 10 Barrel plans on releasing a total of four different versions of the beer.
We got a few bottles of the first two releases. Here's what we thought.
---
Code 24 Old School
Old School is the original version of Code 24. This one is pretty on-point for your average pale ale. The hops are there, but aren't super prevalent. What you get is some biscuit notes, pine, and a tiny hint of citrus. It's not nearly as citrusy as we've become accustomed to pale ales being these days, but I think that's a good thing. It has a wonderful crisp finish, and is overall a really enjoyable and refreshing pale.
I struggled with the best way to describe this one, and i think the best thing I've come up with is it's the perfect table beer. You're not going to go out of your way to grab one of these, but it would be the perfect go-to at a local bar, or to have in your fridge when you want to have a quick one with a friend that's stopped by. I wouldn't hesitate to have another one of these out and about, but I might not request it from a bottle share. At the park where I had a few of these with friends: perfect.
---
Code 24 Bitter Orange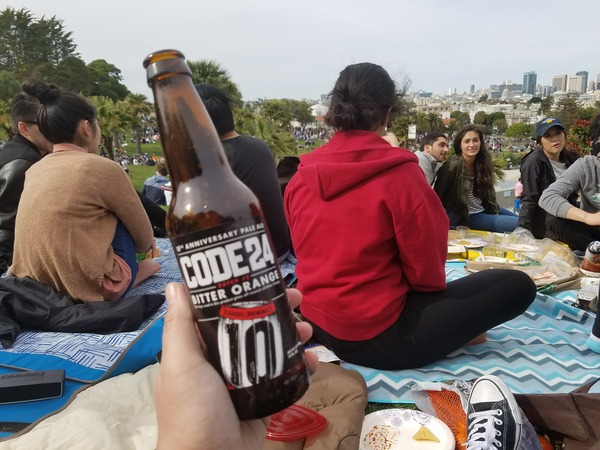 Last year I got progressively more upset by breweries adding orange to their beers. Do we really need another blood orange IPA? In my opinion, no. In the case of Code 4 Bitter Orange, however, I don't mind it and actually kind of enjoy the orange being there. This one is light, a little hoppy, and the orange gives it a nice kick without being overwhelming. That bitter orange flavor actually comes from hops rather than oranges, and it shows. The bitterness of the orange (they're not kidding with that name) makes this veer a little closer to an IPA flavor than a pale ale, a positive move as far as I'm concerned.
---
Brewery: 10 Barrel
City: Bend, Oregon
Style: Pale Ale
ABV: 6%
Availability: Seasonal