Five More Bottles of Whiskey We're Revisiting During Quarantine
Photos via Heaven Hill, Brown-Forman, Kentucky Owl, Virginia Distillery Co., Glengoyne
Drink
Lists
whiskey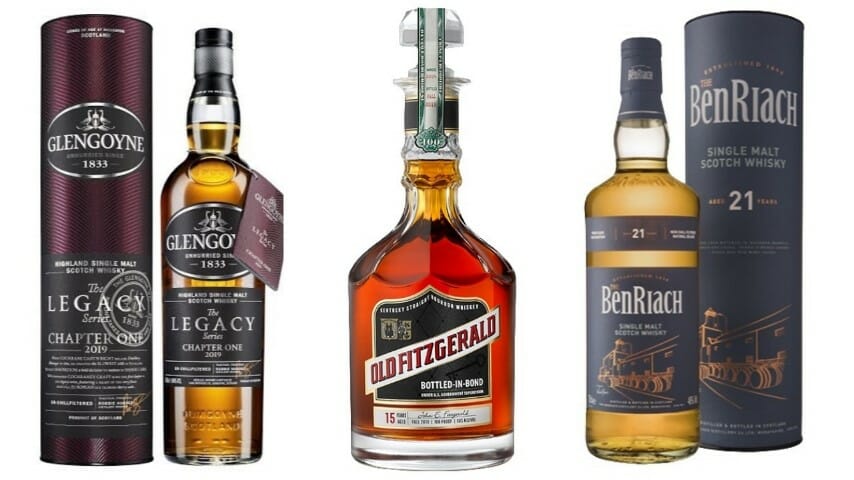 Paste readers seemed to appreciate my first list of whiskeys I've been revisiting during our state-imposed quarantine/shelter-in-place order, so it seemed like a second round was probably in order. Here are some more bottles I've been digging out from the back of the liquor cabinet to sample once again.
If you're anything like me, you're probably thanking your lucky stars or deity of choice right now for the fact that you were already maintaining a very well-stocked home bar before the world descended into its current, apocalyptic state. Because if there's one thing you want to make sure you have on hand during the new societal age of social distancing, it's … toilet paper. But it doesn't hurt to have some whiskey, either.
With that thought in mind, during the ongoing coronavirus (COVID-19) pandemic, I've been returning to the back shelves of my liquor cabinet with more regularity, re-sampling some of the various bottles of whiskey I haven't necessarily been thinking about recently. It's been a good opportunity to revisit some old classics and bottles I'd half forgotten about, while possibly finishing off some of those pesky bottles that have been hanging on to their last two ounces for a year or more.
Here, then, are five more solid bottles of whiskey I've been revisiting during quarantine. If your state's liquor stores are still in operation, consider picking up some quarantine whiskey for yourself!
---
1. Old Fitzgerald Bottled-in-Bond 15 Year Bourbon (Fall 2019)
MSRP: $150
Ever since Heaven Hill redesigned their venerable Old Fitzgerald to transform it from a bottom-shelf value wheated bourbon into a top-shelf, high aged-stated premium wheated bourbon, it's attracted its fair share of both attention and criticism. On the "pro" side of the argument, you have novelty—there really aren't many older, stronger wheated bourbons on the market, and the age statement on this one has crept steadily up for the last few years, from 9 years to 10, then 11, then 13, and now 15. That fact certainly helps mitigate the "con" side of the argument: The $150 price tag. With the liquid inside now carrying a 15-year age statement, however, in what seems to invite a direct comparison to the likes of Pappy Van Winkle 15 Year, the MSRP becomes significantly easier to justify. As long as the bourbon is good, of course.
Tasting my sample from the most recent release in fall of 2019, I'm again noting its unique profile, which dances from caramel corn to cocoa and jammy red fruit. This is a very chocolatey bourbon indeed, with a lingering spice that is now reminding me of the dried fruitiness of ancho chiles. It's still not quite as chocolatey as the barrel-proof version of Heaven Hill's other wheated bourbon, Larceny, but it's not that far off, either. As I wrote when first tasting it:
On the palate, there's a good amount of complexity here. Caramel apple, strawberry and creamed corn segue into moderate maple syrup sweetness, big oak, cocoa and a blast of baking spices—again, more than you expect in pretty much any wheated bourbon. Syrupy and fairly rich on the initial palate, it packs moderate heat, about where you would expect for the 100 proof. The finish turns toward old oak, with a tannic dryness that actually helps temper the initial sweetness/richness, but some drinkers may find the oak presence to be a bit too dominant for their taste. Regardless, this feels (to me) like the furthest one would probably want to push the age statement on Old Fitzgerald, lest it be overtaken by the wood completely.
---
2. BenRiach 21 Year Old
MSRP: $170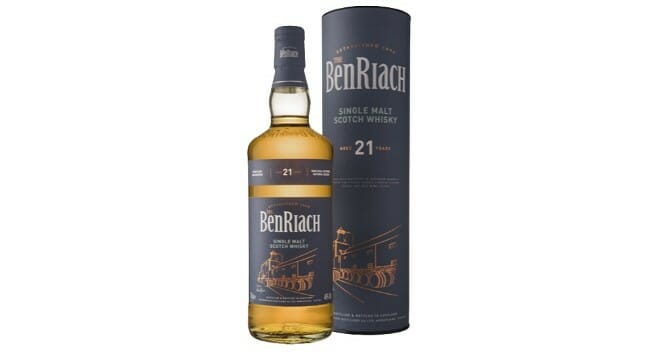 This is a curious single-malt scotch whisky I've returned to sample on a handful of occasions, seemingly without ever being able to fully wrap my head around it. Bottled at 92 proof, its selling point is the curious blend of casks in which its malts were matured: bourbon barrels, virgin oak casks, Pedro Ximenéz Sherry casks and red wine casks. Having four different cask types in a 21-year-old single malt is already unique enough, but the inclusion of the "virgin oak casks" is particularly unusual, as that phrasing would seem to imply that a portion of this malt whisky was aged in newly charred oak—something rare in scotch in general, but particularly rare with older single malts, as "new oak" was always something of a taboo. BenRriach is clearly trying to think outside the box here.
The result, in terms of the profile all those influences achieve, is sort of a "jack of all, master of none" situation—all of the casks do yield their own notes, but the overall level of assertiveness is lower than you might expect it to be. What you end up with is actually a very smooth, very approachable, well-integrated single malt.
On the palate, I get medium honey and pronounced toffee, with moderate residual sugar that makes me think of Honeycomb cereal. There's more fresh barley grain character than you would expect of a malt this age, which segues into slightly toasty, candied almonds and subtle cherry fruitiness. Nutty cocoa, like cacao nibs, comes forth on the back end, into a finish that reflects more of the sherry casks.
All in all, BenRiach 21 ends up being extremely easy drinking, although perhaps not quite as deep as you'd expect it to be with all of those influences. Of course, it's possible that it's just confounded my palate by bringing together all these different cask types. As in my previous experiences with it, I find myself again saying "I guess I need to taste this again," so another revisit will likely follow.
---
3. Virginia Distillery Co. Courage & Conviction
MSRP: $75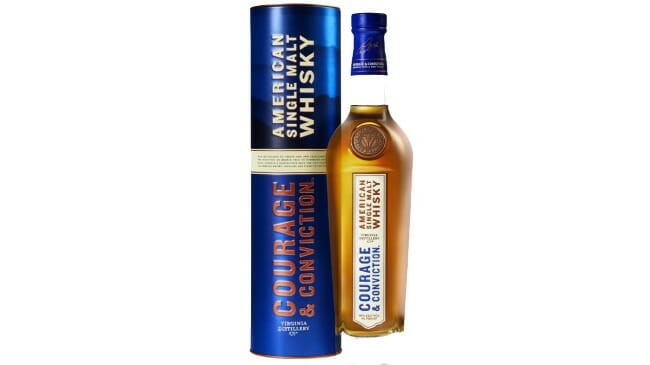 Virginia Distillery Co. is built entirely around the burgeoning segment of American single malt—that is to say, 100% malt whiskeys made within the U.S. as the craft spirit market's answer to scotch. This is a company that was built with the intention of becoming the market leader in this category on day one, and their ability to do so will likely be determined by this, their flagship product, Courage & Conviction.
Courage & Conviction is a relatively young (three year old) single malt whiskey that has been made in a consciously European style, by blending three different types of casks: Re-use bourbon, sherry and red wine cuvee, with much more information on the entirety of the process available on the VDC website. That makes this whiskey an interesting counterpart to the BenRiach above it, as both of them blend the influences of multiple, similar types of casks. The first batch, just beginning to hit store shelves now, is labeled as the "Dr. George G. Moore Batch" after the company's founder, and is composed of roughly 9,600 bottles.
On the nose, this whiskey's youth gives it more of a fresh character than the far older BenRiach, with notes of crisp green apples, fresh grass/hay and dried fruit like sultana. I also get butterscotch and slight wisps of smoke and char, which are appreciably subtle. Certainly, it doesn't announce itself as some kind of heavily sherry or wine-influenced whiskey on the nose—the initial impression is light, fresh and slightly earthy.
On the palate, this is a bit more rich than the nose initially suggests. The body is light, despite the respectable 46% ABV (92 proof), with big notes of honey sweetness, butterscotch and slight caramel, with lots of sultanas. I also get hints of a darker caramelization that reminds me of molasses cookie with ginger, and the nuttier sherry notes come in during the back half of the palate, although they are notably judicious. Finally, on the back end I get more orange zest and vanilla, giving Courage & Conviction a fair amount of complexity, especially considering that this is only three years old.
Overall, this newly release whiskey is drinking nicely neat right now, but more than anything I look forward to seeing what their distillate will be like several years down the line.
---
4. Kentucky Owl Bourbon Batch #9
MSRP: $300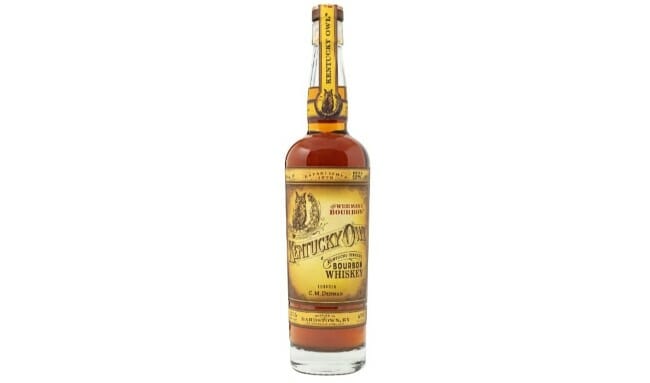 I hadn't had an opportunity to taste the bourbon or rye from small batch boutique spirits company Kentucky Owl until December of last year, but after getting my hands on some of Bourbon Batch #9 and Rye Batch #3, I can now see what all the fuss has been about. Living up to hype in this industry can be very difficult, but Kentucky Owl has been one of those pleasant surprises where a very expensive, very heralded bourbon turns out to be just as great as everyone has claimed it to be. You'll almost never hear me say that something with a multi-hundred dollar price tag justifies its asking price, but this stuff (and the rye even moreso) comes about as close as any other bottle to making me say "Sure, I'd pay $300 for this."
This batch, #9, is both the largest in terms of number of bottles (10,314) and the strongest batch of Kentucky Owl to date, at 127.6 proof. It's reportedly composed of four different distillates from four different mash bills, ranging from 6 to 15 years in age. To quote master blender Dixon Dedman: "This is the most robust Kentucky Owl batch I've ever created. It may be the most flavorful liquid ever bottled for the brand. To me, it's a bourbon monster in the best way possible."
Revisiting my sample, "monster" is pretty accurate, as this bottle is explosively flavorful. Somewhat on the more savory side, with lots of old oak/herbal/tobacco elements on the nose, it explodes into a richer profile on the palate. As I wrote when first tasting it:
I'm getting molasses-like caramelization, which combines with the spice profile to generate a molasses cookie-type notes, with additional flavors of brandied cherries, spice bread and stem ginger. Viscous and oily in terms of mouthfeel, it's quite rich, but not particularly difficult to drink—alcohol heat is well integrated and settles into the chest quickly. Deep old oak flavors are certainly present here, and it overall does an excellent job of keeping on the right side of "appreciably decadent" rather than unbalanced or "hacky." There's some serious blending skill being displayed here; there's no doubt about that. In comparison with the rye, the defining flavors here are red fruitiness (especially boozy cherry) and a greater degree of roast/char.
---
5. Glengoyne The Legacy Series Chapter One (2019)
MSRP: $65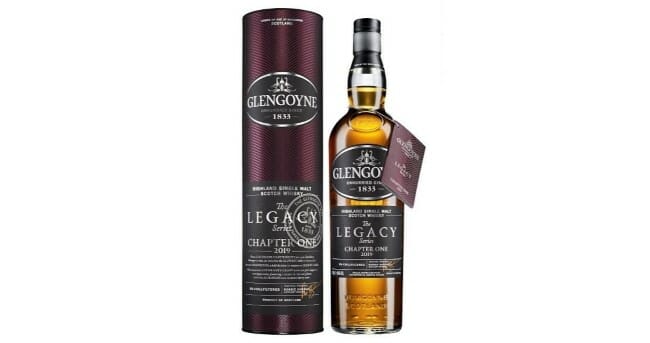 Glengoyne doesn't feel quite as well known in the U.S. market as some other single malt scotch whisky distilleries, but perhaps they should be. This is a distillery that has zeroed in on a specific house style that is fairly easy to grasp: Their primary output is a series of age-stated, non-peated single malts that are matured in a combination of bourbon and sherry casks. Their malts are therefore not quite the one-dimensional sherry monsters you'd see from distilleries that exclusively do sherry cask aging, nor the elegant, classic malts of distilleries that only use bourbon barrels. They are instead somewhere in between, with malts that take influences from both bourbon and sherry.
2019's The Legacy Series Chapter One, on the other hand, is much more about the sherry, designed as it was to honor Cochrane Cartwright, the master distiller who first brought sherry cask aging to the distillery. This is a non-aged-stated special release single malt that was matured largely in European Oloroso sherry casks, and bottled at a fairly robust 48% ABV (96 proof).
The results are sweet, decadent and enticing. This is a big, flavorful, nutty, heavily sherried malt, with pronounced flavors of sticky toffee, creme brulee and brandy reduction. Dried fruit flavors of raisin and fig combine with slight booziness to give it a "liquid fruit cake" aura, while fresh fruit flavors of plums and apricot bring up the rear. Quite sweet overall, this definitely falls into dessert dram territory, but it's a good one, especially in small doses. Heavily caramelized, with more of an "orange vanilla cremes" note as it sits in the glass, this should definitely be on the "to try" list of those who love sherry bombs.
---
Jim Vorel is a Paste staff writer and resident brown liquor geek. You can follow him on Twitter for more drink writing.