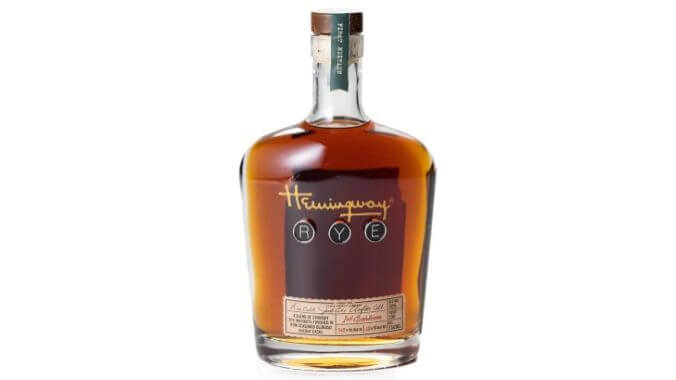 It seems like at this point, most anyone keeping an eye on the American whiskey landscape has probably become more than passingly familiar with the idea and general subcategory of "finished" whiskeys. When we say "finished," we're referring to a general, catch-all term for bourbon or rye whiskey that spent an additional period, following its initial maturation inside a newly charred oak barrel, in a second "finishing" barrel. These finishing barrels might include everything from large Spanish or Portuguese sherry or port casks, to French wine or brandy casks, rum casks, or anything else one can conceive. Some finished whiskeys might absolutely revel in the spirit that was once contained in their finishing barrel, while others might have only a very subtle influence from the secondary maturation–as with so many other things in whiskey, it's a spectrum.
Independent bottlers and non-distiller producers (NDPs) love finished whiskeys, for obvious reasons. Not only do they allow an NDP to take a whiskey they've blended and give it an extra step of maturation that makes it more unique, the novelty and exotic nature of many finished whiskeys also allow for … wait for it … inflated price tags, because the consumer can more easily justify a finished release as "special."
It likely goes without saying that not all of those finished whiskeys are as harmonious and satisfying as one would like. Some are using their secondary maturation to cover up for whiskey that was never particularly appealing in the first place, while others are fine on general principle, but end up being priced outrageously as an attempt to capitalize on their novelty. But there are some where the secondary maturation feels like it's genuinely provided flavors that are deeply complementary, or unlocked some hidden aspect of the original spirit, and those instances can be really sublime. And thankfully, the new Hemingway Rye Whiskey is far more the latter than the former.
A little background: This bottle is a product of the newly formed Hemingway Whiskey Company, a subsidiary of the similarly named Old Man and the Sea Brands, who own Papa's Pilar Rum. If you haven't yet picked up on the theming, there's a lot of Hemingway here. The brand was created as a collaboration between Angel's Envy (itself a finished bourbon) co-founder Steve Groth and the Call family of distillers–Ron Call, Clayton Call, and former Green River Distilling Co. Master Distiller Jacob Call. They've assembled a blended rye whiskey, which is then given a second maturation in what are described as "rum-seasoned oloroso sherry casks," which sounds like a roundabout way of saying that they're likely casks that previously held Papa's Pilar expressions. There are a lot of little flourishes to the squat, curvy bottle as well, such as a removable card on the back that "invites imbibers to pour their own stories and log who they share their rye with."
As for the details of what is in the bottle: Hemmingway Rye Whiskey is primarily composed (94%) of well-aged, 9-year-old Indiana straight rye whiskey, presumably from MGP, and 6% 4-year-old Kentucky straight right distilled by Jacob Call, possibly at his new Western Kentucky Distilling Co. in Beaver Dam, Kentucky. They're then finished in those "rum-seasoned" sherry casks, and bottled at a respectable 50% ABV (100 proof). One wonders at the effect that the rum-seasoned sherry casks will have–did they give most of their "sherry" character to the rum that entered them first? And will they primarily be contributing rum-like notes now, or sherry ones? Let's get to tasting, and find out.
The first thing one notes here is that even if they're not first-use casks, the spirit has definitely pulled some extra color from the sherry/rum casks of its secondary maturation. It's not quite the intense garnet of some ultra-sherried scotches, but there's a deep bronze tone to this that I doubt was present in the original rye whiskey on its own. It conveys a certain visual richness.
On the nose, this is rich and impactful–heavy brown sugar and molasses give impressions of sticky sweetness, alongside threads of herbal rye, roasted chocolate nuttiness and baking spice. Toasted sugar and allspice-tinged Christmas cookies give way to dark, dried fruit, suggesting raisin or prune. The influence of the finishing cask is clear, as no one would be mistaking this for the typical Indiana rye, but more than enough of its signature characteristics remain.
On the palate, Hemingway Rye luxuriates with loads of caramelized sugars, balanced at least a bit with mild, peppery spice. Baking spice is a big player, with cinnamon and allspice melding with toasted oak. The sweetness, I'm pleased to find is never more than moderate in terms of assertiveness, as I feared it might be genuinely saccharine from the nose. What we have instead is a rye infused with deep, dark fruitiness, more of that dried fruit character, melded with spice that shows off both the herbal/peppery side of the rye and the more decadent baking spices likely imparted by the secondary maturation. The rum crossover is bold, but not cloying or clumsy–it's right where it probably should be. The final result feels genuinely luxurious–maybe a little on the sweet side, but that doesn't mean I don't want to get it into an especially decadent Manhattan as soon as possible. Quite the opposite, in fact.
The whiskey shelf is pretty saturated with finished products these days, many of which sound like at least a vague approximation of Hemingway Rye. But between the quality of the base spirit they've acquired and the well-attuned flavors achieved in the secondary maturation here, this bottle rises above most similar experiments.
Distillery: Hemingway Whiskey Co.
City: Beaver Dam, KY
Style: Straight rye whiskey
ABV: 50% (100 proof)
Availability: 750 ml bottles, $109 MSRP
---
Jim Vorel is a Paste staff writer and resident beer and liquor geek. You can follow him on Twitter for more drink writing.