Rhetoric Bourbon Week: Rhetoric 23-Year-Old and 24-Year-Old
Photos via Diageo
Drink
Features
whiskey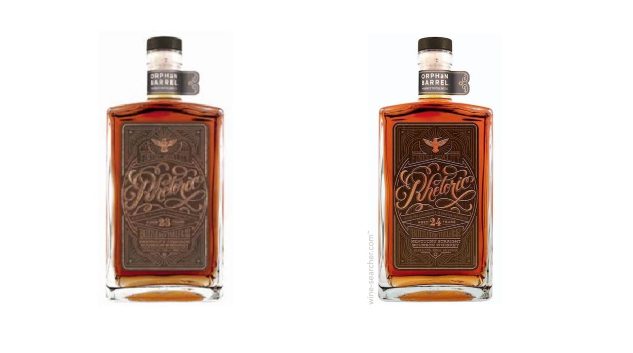 Welcome back to "Rhetoric Week" at Paste Drink, in which we're re-tasting every single entry in Diageo's Orphan Barrel Rhetoric Bourbon line of whiskeys, all the way from the original Rhetoric 20-Year-Old to this year's newly released (and final) offering of Rhetoric 25-Year-Old. You can see the full slate of tastings published so far by clicking right here.
Today, we're tackling a tandem entry in the Rhetoric family, with both the Rhetoric 23-Year-Old, and 24-Year-Old, the latter of which was released in mid-2018. I tasted these samples side by side, whereas the final Rhetoric 25-Year-Old post will go live tomorrow. As with all the other Rhetoric releases, this one is made from a mash bill of 86 percent corn, 8 percent barley and just 6 percent rye, and are bottled at an ever-so-slightly higher strengths of 45.3 percent and 45.5 percent ABV.
On the nose, Rhetoric 23-Year-Old immediately announces itself as deeper, smokier and more "roasty" than the previous Rhetoric 22 I initially tasted it against (I sampled Rhetoric 23 on two different nights). There's a black tea maltiness present here, and heavy oak, but it carries over more toasty and caramelized elements than the preceding bourbon. On the palate, baking spices loom large, with a nice hint of ginger, but overall they're more multifaceted and less one-dimensional than the spice profile I described in Rhetoric 22. There's more smoke and roast present, but also more hints of red fruitiness, especially the cherry note I first described in Rhetoric 21. Overall, there's a solid balance here between richness, oak, roast and fruit.
Rhetoric 24-Year-Old, meanwhile, is actually quite similar—in fact, I would say that there are the most similarities here between any two years in the series, with 23 and 24 being peas in a pod, and both quite tasty. On the nose, Rhetoric 24 offers up some sweet smokiness, with impressions of cinnamon, clove and cherry. The caramel here is deep and dark, with hints of cocoa and a mountain of oakiness with moderate acidity and tannin. My tasting notes describe "tons of juicy cherry, caramel, cinnamon, gingersnap," along with stone fruit, sweet smoke and hints of roast/ash. Overall, this is just very flavorful bourbon, and it defies expectations by not becoming completely dominated by the tannic dryness of the wood. All in all, Rhetoric 23 and 24 stand as my favorite entries in this series—they best encompass my personal taste in bourbon.
Check back tomorrow for the last entry in Rhetoric Week, when we finally review Rhetoric 25-Year-Old.
---
Jim Vorel is a Paste staff writer and resident brown liquor geek. You can follow him on Twitter for more drink writing.