Tasting: 2 Core Single Malt Scotch Whiskies from Tamdhu (12 Year, 15 Year)
Photos via Tamdhu, Ian MacLeod Distillers
Drink
Features
whiskey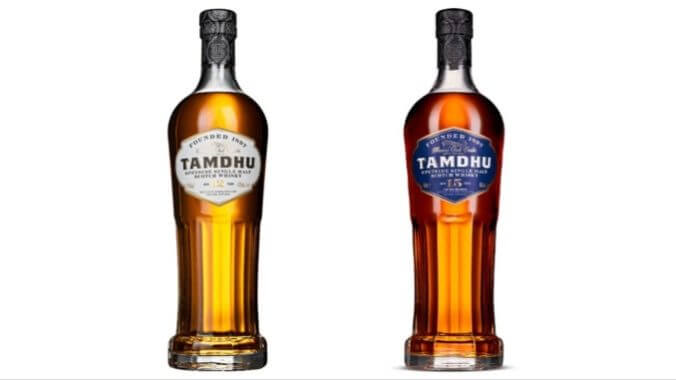 It's endlessly fascinating to me, as an American whiskey geek and consumer, how a Scottish whisky company can operate from a relatively unassuming position over the course of not just decades but centuries. Because the scotch whisky industry is free to blend from far and wide, and because so many of the companies with long, illustrious histories have remained in business for decades primarily by crafting the vast majority of their spirits for the sake of blending, the result is facilities like Tamdhu–a place where single malt whisky has flowed pretty steadily since 1897, but rarely been directly sampled by many consumers.
With that said, there have of course been any number of dedicated Tamdhu bottlings over the years, whether from previous owners Highland Distillers, or current ownership of Ian Macleod Distillers, who acquired the distillery in 2011. But the vast majority of spirit produced here has always been ticketed for major scotch whisky blends, in brands such as The Famous Grouse, J&B and Cutty Sark. This has left Tamdhu as a brand without a huge amount of recognition for casual scotch whisky drinkers, though the more dedicated scotch hounds have been aware of the quality of their heavily sherried single malts.
These days, Tamdhu has become more accessible to U.S. consumers, with a more steady lineup of core single malt expressions highlighting their style of sherry cask maturation. I've never actually sampled anything from the brand before, so I took this opportunity to taste the most commonly seen expressions in the core range, the 12 Year and 15 Year. So with that said, let's get to tasting.
---
Tamdhu 12 Year OldPrice: $65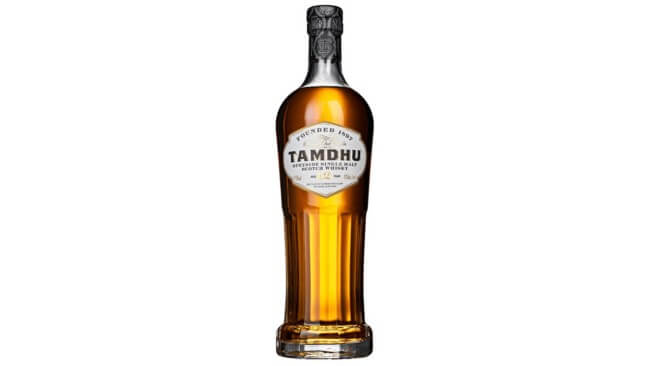 The introduction to the Tamdhu line is aged exclusively in ex-sherry oak, though this is apparently both American and European ex-sherry casks, which means some of them are likely American "seasoned" sherry casks. It's bottled at a respectable 43% ABV (86 proof), with that little extra bump always being a nice thing to see in a flagship bottle, when 80 proof is so common.
On the nose, the sherry influence here is massive and unmistakable. I didn't have much conception of Tamdhu's house style, but "sherry bomb" is apparently pretty accurate when the flagship, introductory bottle is showcasing this much of it right off the bat on the nose. Aromatics suggest honey, citrus and very heavy dried fruit–sultana, raisin, prune, craisins, you name it. The palate, meanwhile, is sweet and fruit forward, with waves of vinous dark fruit, dried fruit and malty sweetness, along with vanilla bean and honeycomb. A certain, floral citrus puts me in mind of bergamot as well. Returning to the glass a while after tasting it for the first time, my brain is suddenly processing the nose with a big impression of maple syrup and buttered pancakes.
This is really pulling a ton of vinous character from the sherry casks. It's not the most elegant, necessarily, but it is pleasantly hedonistic. If sherry is what you want, this is giving you that bombastic character at a decent value.
---
Tamdhu 15 Year OldPrice: $145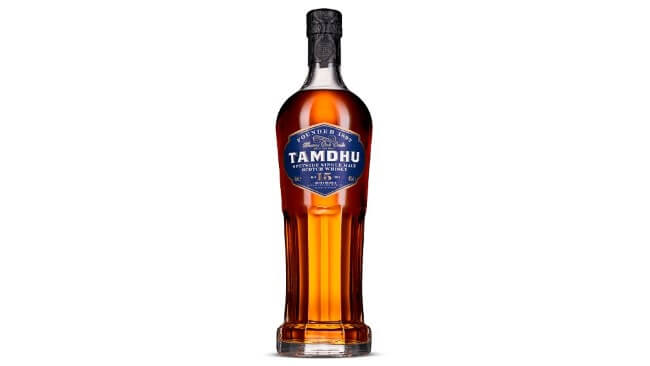 According to the company, the 15 Year Old expression is aged exclusively in oloroso sherry casks, though that's "American and European oloroso sherry." I can't say I've actually sampled "American oloroso sherry" at any point, but apparently it's out there. This bottle is also a touch stronger, at 46% ABV (92 proof).
On the nose, it quickly becomes apparent that this is a significantly more complex approach than the more bluntly sherried 12 Year. The prominent dried fruit sherry aromatics are still here, but they're less universal, and joined instead by more toasted malt syrup and biscuit, roasted nuts, along with cedar and delicate baking spice. Everything about this expression reads as warmer, with toasted oak and elegant oak spice on the palate, combining with bright orange/lemon zest, dried fruit sweetness and cardamom-like spice. I'm also getting a bit more roasty char, with a kiss of espresso.
All in all, this is a very nice expression of Tamdhu's single malt whisky. It's a few levels more fully realized and cohesive than the bold but more straightforward 12 Year Old, and the tiny bump in the proof point does seem to make it pop that much more vivaciously on the palate. This bottle is at a level where I'm surprised I haven't heard more whiskey geeks talking about sherried malts from Tamdhu, and I'll be keeping an eye out for it in the future.
---
Jim Vorel is a Paste staff writer and resident beer and liquor geek. You can follow him on Twitter for more drink writing.