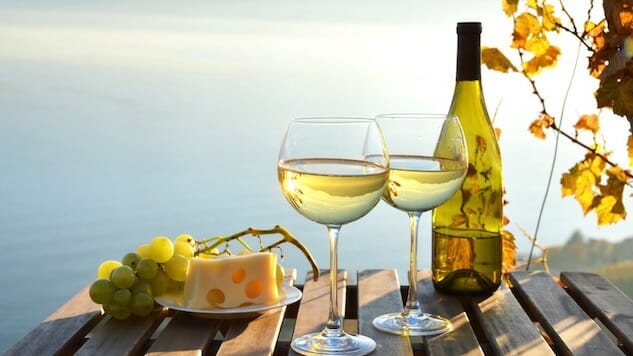 So, Thanksgiving. Your Aunt Judy is bringing her "famous" sweet potato dish and you know Gramps is going to make a politically incendiary remark and then turn his hearing aid off. The person who's hosting is a notorious control freak and you have five siblings, each of whom married someone whose dietary restrictions change by the hour. You need a drink just thinking about it.
Choosing a wine for the Thanksgiving table can seem daunting, but the truth is, it's one of your easier pairings because everyone will be Ever So Thankful for anything that blunts the edges of cousin Eleanor's glass-beveling voice or makes it stop hurting when your twin nephews step on your feet repeatedly. Not to mention, the typical Thanksgiving meal's a panoply of forgiving and flexible flavor profiles, so there are more ways to go right than wrong. Oh, and vegetarians: I'm with you! Though there is a tendency to focus the pairing around the assumption of turkey, I've got your six.
It's nice to have a couple of options-say a red and a white-but depending on budget, size of gathering, number of dish-contributors, it can also be nice to have a single "house wine" for the event and keep things unified. Because once sports or politics is brought up, trust me, unified won't be a thing anywhere else in the house.
Wine grapes are a fall food around here (though of course it varies by region) and it's fun to find wines that really taste and smell like autumn. So, for Thanksgiving food, I like to step away from the Chardonnay and Pinot Grigio, along with any other white wines that tend toward tropical flavors, and tend toward full-bodied, rounded wines with fall fruit, spice, nut and rained-on-gravel kinds of tones. Here are five, from "beer budget" to "what the hell, it's Thanksgiving!" prices, all of which will be likely crowd-pleasers and happy companions to traditional fare. (If you're wildly non-traditional, we'll get to you, have no fear.)
Domaine du Tariquet "Premieres Grives" Cotes de Gascogne
Gascony, France ($12)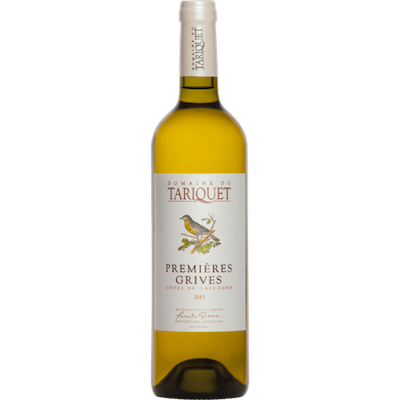 This fall-forward white blend is an amazing value for the price. A blend featuring Gros Manseng, it is not a shrinking violet. Rustic, voluptuous, fullbodied and a little spicy, this wine is lush and a tiny bit off-dry and basically begging to be paired with all the heavy-hitters on your holiday table. Including the apple pie, where you will find interesting echoes because spicy baked apple and a certain creaminess are standout features of this wine. Bored palates will thank you from not burdening them with another Chardonnay.
---
Edesia Grillo
Sicily ($12)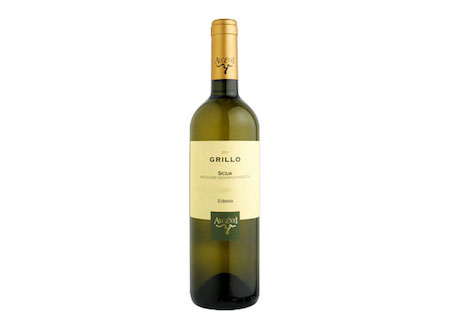 Grillo is a white Sicilian grape that's making a comeback, so be on the lookout for it before it gets expensive. This one's pale green-gold, very structured, and nicely balanced between fruity and savory notes with a fine minerality on the finish. Resinous herbs (think fennel seed and rosemary), apples, grapefruit, passionfruit and a bit of citrus blossom. Those fennel and rosemary notes are your Thanksgiving turkey's favorite playmates, especially if you use those herbs in your dressing.
---
Trimbach Gewurtztraminer
Alsace, France ($18)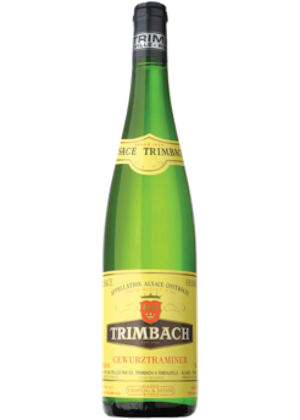 If you like spicy and you aren't afraid of a little residual sugar, Gewurtztraminer is a wine to look for in general and specifically Alsatian ones, which in this lushington's humble opinion is where they very besty-bestest ones tend to come from. If bony-bone-dry is a criterion for you, please know you cannot depend upon this grape for that: You will encounter some amount of of sweetness, but that is not always a bad thing. There are Gewurtztraminers you could pour over ice cream (California ones often have a strong lychee-syrup quality). Trimbach has practically been perfecting its craft since Shakespeare was deciding what to drink while he wrote The Tempest and you will find a likely crowd-pleaser in this wine. It's dry, but there is a little residual sweetness on the finish. Dominant notes are rose petals and peppercorns.
---
Helioterra Melon de Bourgongne
Oregon ($18)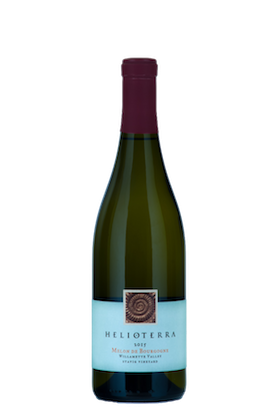 This Oregon winery is not a giant one so Interwebbing might be involved in obtaining their tasty juice but it's worth it. Melon de Bourgogne is a rarity on the West Coast and I'm thankful that someone's doing something about that. This is a snappy little wine with an acid balance wine-geeks would probably call "racy." It has a delicate character with a lot of interesting sweet-savory notes including fresh pastry, lemon zest, pink peppercorn, honey, alpine strawberries and something… meaty. I want to say bacon. I think it's bacon. It's versatile and will provoke interesting echoes in a lot of different dishes, so if you have a potluck situation on your hands it's a great way to cover your bases. Its drawback is only that it might be harder to get your hands on than some super-mass-distributed bottles. If you have a Thanksgiving cohort that appreciates the unusual, though, they will love that you tracked this one down. (Helioterra's Arneis and Pinot Blanc would be equally awesome on your table, just FYI.)
---
Booker "White"
Paso Robles, CA ($50)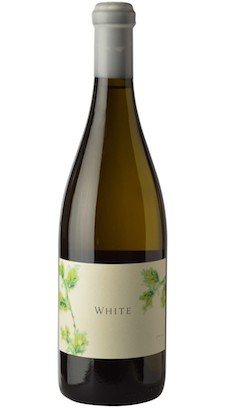 This wine gets bloody expensive very fast if you are celebrating with a large crowd, so I'm saving it for last. I think it might be my favorite white wine that I tried in 2017 and it is heavenly, so I am putting it out there for those of you with a little extra wallet-padding, a small Thanksgiving table, or both. Booker only makes one white wine and they make it slightly differently every year. The current release of this Rhone-style white is unfortunately in the fridge at my local grocer, where it taunts me mercilessly. Perfect acidity, massively vibrant, if this wine were a person it'd be that girlfriend you have who is annoyingly good at everything, combines effortless dignity with a whiplash-inducing wit, wears her LBD with cowboy boots, sings like an angel, has a loud, infectious laugh and a weird way of reflecting a spotlight so it illuminates everyone in the room. Notes of honey, white peach, almond, pears, nutmeg, honeysuckle, neroli, apple and apricot. This is fall in a bottle, it would age like a boss if it had the chance, but it won't get that chance because you will drink it. Damn, this stuff is good.
---