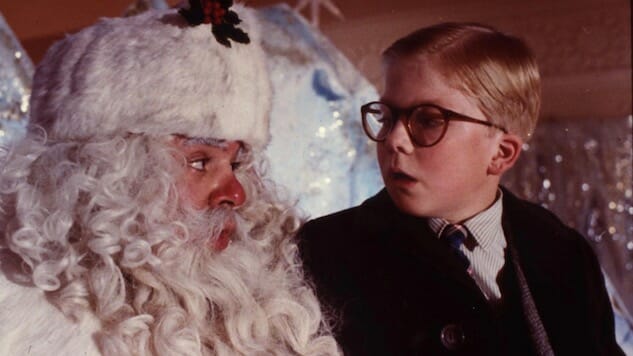 Why are there so many holiday movies? Everyone rolls their eyes at most of them, there really aren't that many good ones, and yet we continue to devour them.
Well, one maladaptive coping strategy deserves another, right? So, while you're cuing up something with Santa Claus in it in the desperate hope for a break from having to smile through your weird uncle's unintelligible political rants or putting a buffer zone between you and the passive-aggressive "compliments" that one sister-in-law specializes in, you should also be drinking. It'll help with your sister-in-law and the Hallmark Channel. As far as what you should be drinking, consider trying something new-to-you from a very ancient winemaking region: Sicily. They've got a grape for every occasion, the price points are usually friendly, and there's some nice volcanic terroir to help you deal with that saccharine taste in your mouth when you have to watch Love Actually for the 15th time.
Your holiday movie style: Classic
Your wine: Marsala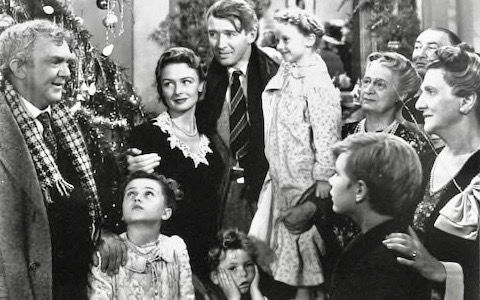 If your holiday movie of choice came out in the glamorous era of Cary Grant and Jimmy Stewart, you might enjoy the most emblematic and classic of Sicily's wines. Marsala is made from several indigenous varietals and can take many forms: Dry or sweet, amber or golden or ruby, relatively fresh of significantly aged. It's a fortified wine, like port, with notes of toasted nuts, apricots, vanilla, dried peaches and brown sugar with a hint of tobacco (it varies by type but that's the basic bottom line). Try Cantine Pellegrino Vino Marsala Vergine Riserva.
---
Your holiday movie style: Romantic
Your wine: Nero D'Avola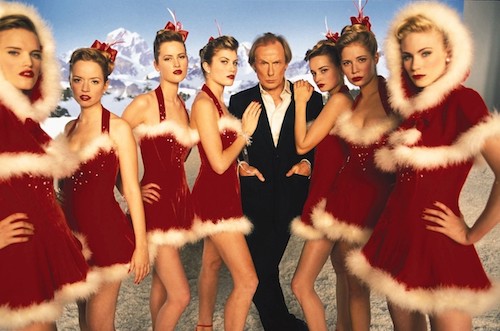 Holiday movie romances range from silly to mawkish to wantonly sentimental to nostalgia-tinted to hilarious, but they dependably end with everyone happy and suffused with togetherness. Nero d'Avola has the same tendencies; they can vary widely in their flavors and aromatics but they share a long, lavish finish. Nero d'Avola is not a shy character, generally making intense ruby-red wines that usually have a black cherry note, sometimes a citrus zest element, and often, herbaceous, mushroomy or meaty tones. It's a crowd-pleaser, like a Nora Ephron movie, but without the residual sugar. Try Feudo Principi di Butera, Tenuta Regaleali Lamuri, Planeta "La Segreta".
---
Your holiday movie style: Comic
Your wine: Frappato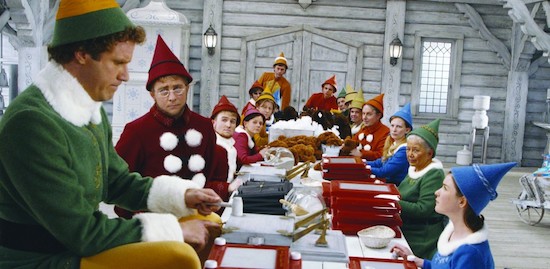 Light. Not especially serious. Clear cherry-red, low in tannin, fresh, youthful and aromatic (a jump out of the glass kind of bouquet that can be… kind of grapey, actually. Frappato is sometimes blended with Nero d'Avola to give it a little extra weight. It's berry forward and often also has "incense" notes like sandalwood or cedar or clove. Lovers of light-bodied reds will find an interesting new friend in this wine. People who love Will Ferrell dressed as a North Pole elf will, too. Try Occhipinti Il Frappato Terre Siciliane, Planeta.
---
Your holiday movie style: Brooding
Your wine: Perricone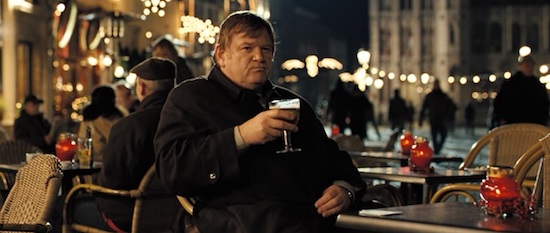 If your idea of a holiday movie is In Bruges your grape might be Perricone, also known as Guarnaccia Nera and sometimes used synonymously with Barbera, but they do appear to be different grapes. Perricone packs a serious punch; it's high-alcohol, heavy-bodied and intense. Smoky notes, grilled meat aromatics and black raspberries are commonly dominant. There's something caramelized or even charred about it. If you like your wine dark and serious, look out for this grape. Try Colle del Mandorlo.
---
Your Holiday movie style: Animated
Your Wine: Cataratto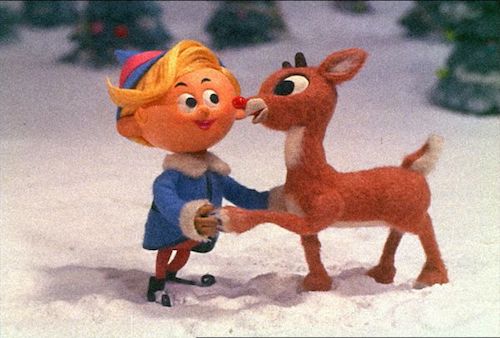 One of the most widely planted grapes in Sicily is Cataratto, a light, juicy, fresh-tasting white probably related to Garganega, the grape in Soave wines. It's a high-yielding, low-fuss grape that often gets blended with Grillo or Insolia (it's also used in Marsala) but that doesn't mean it can't be good on its own. Citrusy, slightly honeyed, and easy-drinking, Cataratto is a seafood-loving wine but it will also be your companion if you need to take the edge off the melancholy strains of the Vince Guaraldi Trio as Charlie Brown brings home the saddest Christmas tree ever. TryCasale Burgio, Regaleali Guarnaccio, Banfi.
---
Your holiday movie style: Fantasy
Your wine: Grillo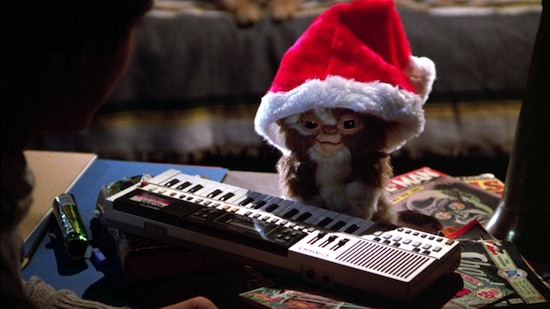 Do you find yourself wishing there was something like Pinot Grigio but more… interesting? Grillo is your wine. An aromatic white with great minerality and snappy acidity, it's characterized by light, whispery notes of lemon zest, wildflowers and white pepper, with a trailing saline finish. It's pretty much ready for anything. Try Tasca, Regaleali Cavallo Delle Fate, Tenuta Whitaker, Feudo Maccari
---
Your holiday movie style: Musical
Your wine: Nerello
I suspect Nerello (in both "Mascalese" and "Cappuccio" types) is soon to become an it-wine for hip, in-the-know types and a darling of sommeliers. This will probably make its price point rise, so get on it before everyone else does. Grown on the slopes of Mount Etna, it's a versatile medium-bodied red that also makes awesome rosés and it has the vibrance and panache of an old-school song-and-dance flick. Dominant nores are sweet cherry, roses, cinnamon and strawberry. Sometimes leather. Pretty much always a basaltic, this-comes-from-a-volcano finish. If you love Pinot Noir you will likely become completely besotted with this grape, which is similar in a lot of ways but has a strange, exotic something-else-ness to it. It's captivating. I don't know how else to say it. And it'll just make you happy. Try Regaleali Le Rose, Erse Etna Rosso, Tenuta di Fessina, Laeneo.
---