As children we were taught not to judge a book by its cover. The adult version of the lesson applies to wine. Boxed wine gets a bad rap because it comes it cardboard. But why, if what's inside it is as good as what is inside any glass bottle?
"With any wine, whether packaged in box or bottle, it all begins in the vineyard with quality fruit," says Kim Moore, the director of marketing for Constellation Brands, which owns multiple wine companies, some of which offer boxed wine. "Once we secure quality fruit, the process of converting the grapes into wine juice via fermentation and aging appropriately in stainless steel or with oak, is exactly the same as it would be for any bottle counterpart," she assures. "The difference between the two simply comes in the form of the way the wine is packaged." Obviously, boxed wine is not the type of wine you buy and age, unlike bottles. But that is the only way the box will affect the wine.
Granted, not every boxed wine is a prize but not every bottle is either. Why hate on something that's cheap, delicious and makes you feel spectacular? We certainly don't. Plus, swapping the glass with the box is good for the environment.
So, let's make a toast to the best boxed wines out there:
Bandit Wines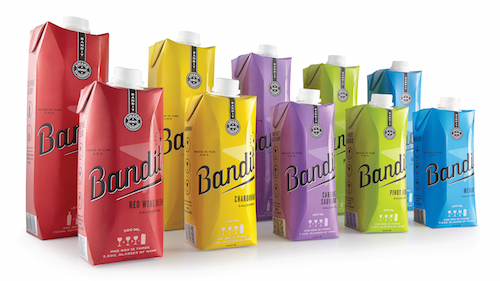 Available in 1 liter and ml sizes, these Tetra Packs are eco-friendly. The company claims that what they save on packaging, they spend on quality wine production, and we believe them. Bandit pinot grigio has won multiple awards, but they also make merlot, chardonnay, cabernet and a red wine blend.
Yellow+Blue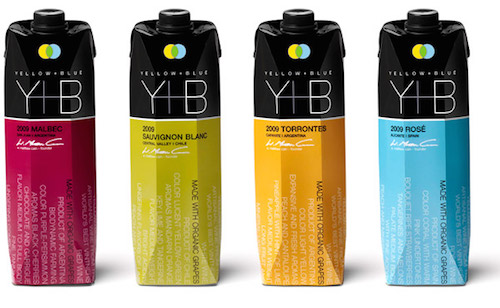 The chic package that this silky smooth beverage comes in is one of the most green options out there, and it isn't just because yellow and blue make green. Not only do they package in Tetra Packs, their shipping and production methods are eco-friendly because they eliminate excess packaging and purchase offsets from Renewable Choice Energy, making Y+B the only 100 percent carbon neutral company in the wine business. And good news for you healthy wine drinkers (whatever that means): it's organic!
French Rabbit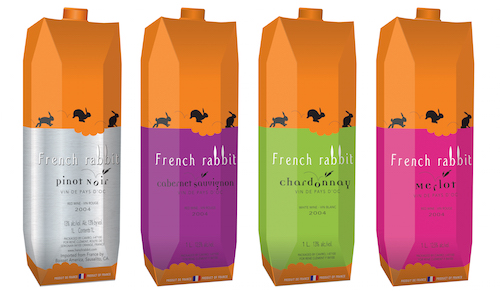 France is the wine capital of the world, and if they are willing to put their wine in a box, it clearly can't be that detrimental of a decision. French Rabbit's wines are sourced sustainably from the Pays d'Oc region of Southern France. Their pinot noir is a crowd favorite.
Black Box Wines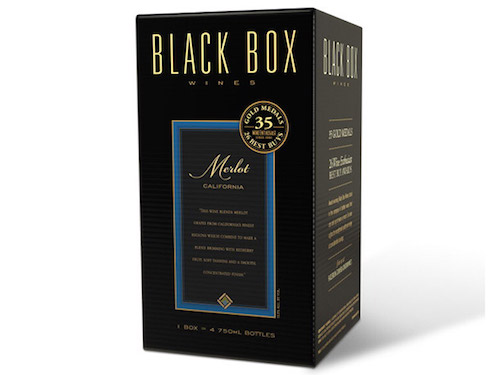 If a large company that owns multiple vineyards and bottled-wine brands decides to add a boxed-wine brand to their repertoire, it has to be good. Constellation Brands put their reputation for quality wine on the line by introducing Black Box Wines, and it was a genius move. Black Box Wines has won many awards for the company, with 48 Gold Medals and 27 "Best Buys" from Wine Enthusiast Magazine. The sleek black box will make a classy addition to any bar and the smooth wines pair well with gourmet dishes.
Wineberry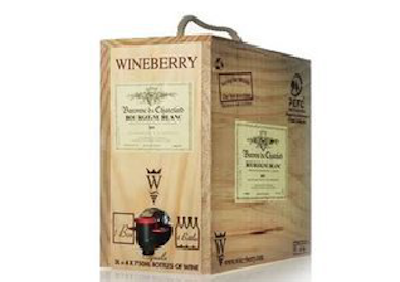 If you aren't ready to go from glass to cardboard, ease into the idea with wood. Wineberry's boxed wine comes in avant-garde wooden boxes and multiple varietals. Don't worry, the taste isn't too woody.
Bota Box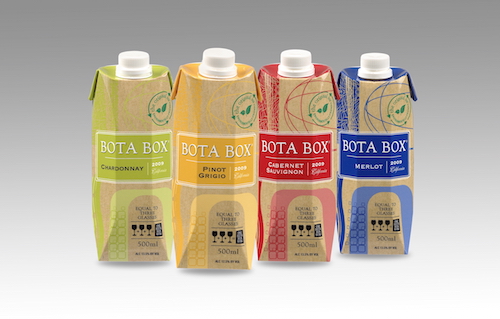 Bota Box is also owned by a much larger wine company, Delicato Family Vineyards. DFV owns 15 brands, most of which come in a bottle, using grapes from Napa, Lodi, Monterey and Sonoma. One complaint about boxed wines is that they don't last but Bota Box uses FlexTap technology, which makes it possible to keep premium wine fresh for more than a month after opening with no exposure to light and air.