With so many mixes, kits and pre-prepared foods around, it can be difficult to decide what is and what isn't worth making from scratch. Why waste the time?
But if it takes half an hour or less to prepare, costs less than the kit or mix, gives you the freedom to adjust seasonings and cut out preservatives and, best of all, tends to taste better, why not go for it? Here is a highly subjective list of foods you're better off making than buying.
1. Rice Mixes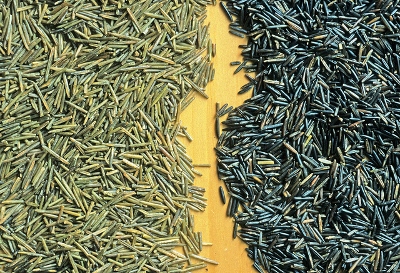 Flickr/Wisconsin Department of Natural Resources
For years, I bought wild rice mixes and Rice-A-Roni. Then I wised up and realized I could make my own just as easily with way less MSG, and for way less money. For a wild rice blend, I add 1/4 cup wild rice to 3/4 cup long-grain converted white rice (such as Uncle Ben's). Then I simmer it in stock, adding herbs and spices as needed (a pinch of dill, thyme, marjoram).
For a pilaf in the style of Rice-A-Roni, break dry spaghetti into small pieces, and add about 1/4 to 3/4 cup long-grain converted white rice. Cook in stock and season as you like. For Mexican-style arroz rojo, sauté a finely chopped onion in some butter, add rice, a few tablespoons of tomato paste, and broth. When the liquid has almost absorbed, add a cup of frozen peas, and cook until they're heated through.
2. Mac & Cheese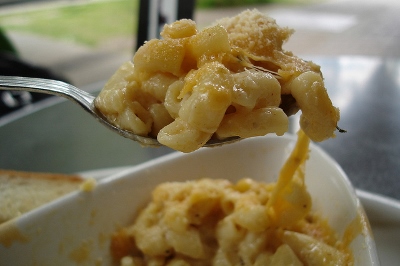 Flickr/Vancouver Bites!
For many people, the macaroni and cheese that comes in a box with the bright orange powder is a kid indulgence. But if you just want good mac and cheese without the memories, it takes very little time to make from scratch. Most classic from-scratch recipes follow the same template: while the water for the pasta is boiling, melt some butter. Add a proportionate amount of flour, stir until you have a golden paste, or roux. Slowly stir in milk until you have a thick sauce. Add a bunch of grated cheddar, a pinch of nutmeg and some salt and pepper. When the pasta is cooked, just drain and toss with the sauce. The whole thing takes 20 minutes, tops.
3. Pesto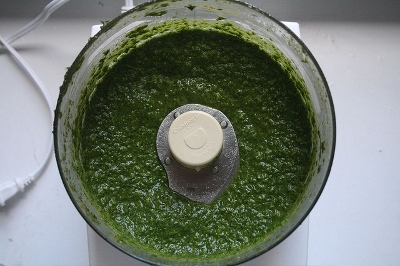 Flickr/thebittenword.com
When I see those overpriced jars of brownish-green pesto sauce in the market, my heart hurts a little. Making pesto at home is so easy, particularly with a food processor. You just toss together a bunch of basil leaves, some pine nuts, a few garlic cloves (you don't even have to mince them, though you should peel them), salt and pepper and enough olive oil that it turns into a thin sauce when processed. Toss immediately with hot pasta. If you have leftovers, put the sauce in container, top with a thin layer of olive oil, and refrigerate or freeze. It won't be as good as when it was just made, but still much better than the store-bought kind.
4. Guacamole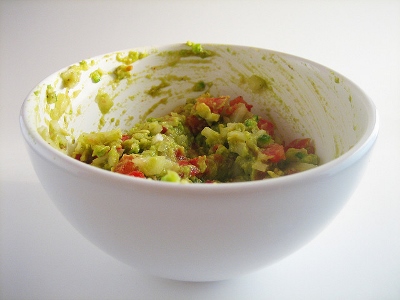 Flickr/Craig Dugas
Considering how quickly avocados go brown, I always wonder what kind of sorcery has been used on the tubs of the stuff in the store to keep the guac bright green. Citric acid, maybe?
But not only is store-made kind of scary, it's more expensive. Guacamole is so much better fresh, and it's so easy to make. Just chop a little onion, tomato, jalapeño pepper and cilantro. Add avocados, and mash together. Add some lime juice, salt and pepper. (Super-lazy shortcut: mix a few tablespoons of your favorite prepared salsa with mashed avocados.) Devour immediately, with or without tortilla chips.
5. Marinara Sauce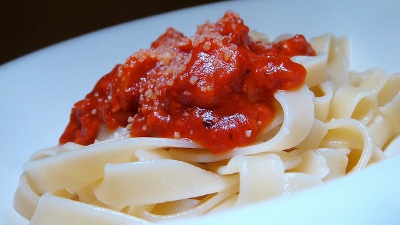 Flickr/digipam
Jarred pasta sauce is fine, but you can make a really tasty basic tomato basil sauce in about half an hour. Just chopped an onion, then gather a 28-ounce can of whole tomatoes with basil, a few tablespoons of tomato paste, olive oil and half a teaspoon of sugar. Sauté the onion until transparent, add the other ingredients. Bring to a boil, set to a simmer, and cook about 30 minutes or until the tomatoes have broken down. Process the sauce with a blender, or leave it rustic by just mashing each of the tomatoes into coarse pieces with a wooden spoon. Add salt and pepper to taste. Boil the pasta while the sauce is simmering, then toss it with the sauce, and done! Leftover sauce freezes well.
6. Graham Cracker Crusts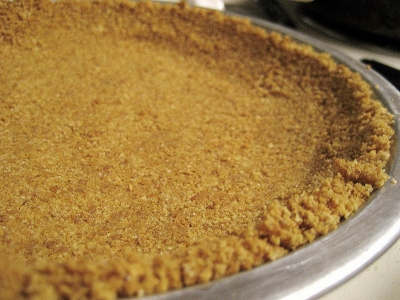 Flickr/Stacy Spensley
If you want speedy cheesecakes or key lime pies, go ahead and buy the pre-made crusts. But honestly, there's something very therapeutic about putting graham crackers in a plastic bag and bashing the heck out of them until they're crumbs. All you have to do after is add melted butter and press it all into a pan. What could be easier? The results are much tastier, and usually cheaper.
7. Aioli


Flickr/Paul Stainthorp
I'm always surprised by how few people know that aioli is really mayonnaise flavored with garlic. But maybe that's how the manufacturers like it – how else can they sell you a jar for $8? Next time, as a shortcut for a from-scratch aioli, just add one or two cloves of crushed garlic to a cup of your favorite mayo. Add fresh chopped herbs for an extra kick. Let it sit in the fridge for about 30 minutes to infuse, then serve. Use it within a week.
8. Pancake Mix


Flickr/hedvigs
Yes, the mixes are convenient, but they're often full of preservatives and short on flavor. It really doesn't take that much more time to stir together your own batter. Or mix up a big batch of the dry ingredients in advance, store them in a hip mason jar, then add eggs, milk and butter when it's pancake time again.
9. Spaetzle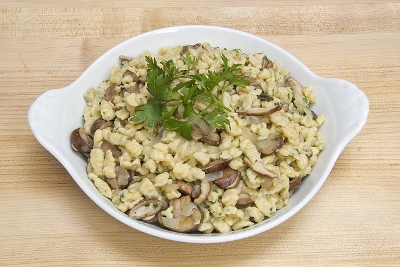 Flickr/Didriks
This pasta is worth making from scratch. Just mix up the dough, then run it through a colander or ricer into a large pot of boiling salted water. It's much quicker to cook than the kind in the box, and much tastier.
10. Ice Pops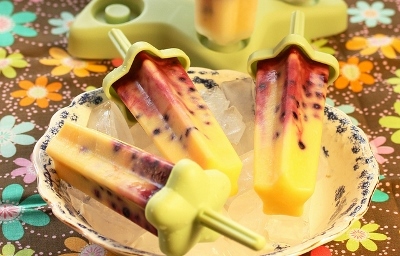 Flickr/Meal Makeover Moms
I adore ice pops on a sizzling summer day, but they can get expensive, particularly if I opt for the more natural versions. And even those tend to use corn syrup as a sweetener.
But ice pops are very easy to make at home. Technically, you can just freeze your favorite juice. But you may find it doesn't have as much flavor in ice pop form, since frozen foods dull the taste buds. For the most tasty variety, make a simple sugar syrup, boil it for 5 minutes, chill down and add the juice (or coffee) of your choice. Pour into molds with sticks and freeze. To unmold, run the molds briefly under hot water.
A.K. Whitney is freelance journalist in Southern California. She spent more than a decade as a food editor and columnist for the Los Angeles News Group. You can follow her on Twitter @AKWhitney.