Despite having grown up in the South, I hadn't been exposed to the gloriousness that is a boiled peanut until I started dating my now-husband, Kevin. Unlike my family, Kevin's enjoyed boiled peanuts often—especially during summertime beach trips on the North Carolina coast. Who knew that soggy green peanuts could be so delicious and flavorful?
Texture-wise, boiled peanuts are very similar to edamame. Their shells have been slightly softened thanks to the boiling process and, though some hardcore folks eat the peanut shell and all, I like to discard that part. You can either open the peanut by hand or in your mouth, throwing the shells to the side. (So, like with edamame or pistachios, it's helpful to have a second bowl on hand for shells.)
Boiled peanuts are traditionally eaten as a snack—think summertime parties and beachside noshing—and their American roots have been traced back to antebellum South Carolina by way of Africa (like one of my other favorite Southern foods, okra). Boiled peanuts were a popular way to prepare green peanuts that weren't ripe enough to roast. Though they were relatively confined to African-American circles initially, in the early 1900s boiled peanuts started making an appearance in the society pages of South Carolina papers (served at weddings and parties in smaller towns in the state). The snack's popularity spread quickly through the South from there, but South Carolina remained the most loyal to boiled peanuts. In fact, boiled peanuts were declared South Carolina's official state snack food in 2006!
If you've never tried boiled peanuts, I suggest you give them a go. Still need some convincing? Here are a few reasons you should take my recommendation.
They can be enjoyed in hummus form
Who doesn't love a good hummus? Try this recipe from Bon Appetit. Trisha Yearwood has a recipe, too. She calls boiled peanut hummus "Georgia Pâté".
They're great party food
Here's how to boil up a big pot. Easy!
People get very serious about where to find the best ones
In the summertime, look for them being sold beside the road (particularly by the water). Such stands are where those in the know buy their boiled peanuts. There's even a Facebook group dedicated to helping Southerners hunt down the best boiled peanuts in their area.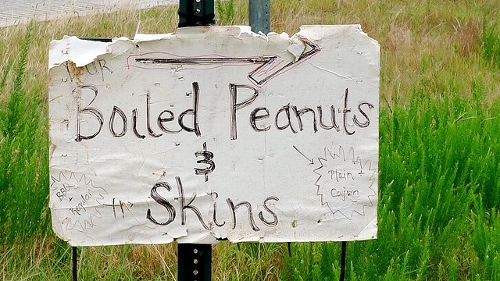 Flickr/ Ann Larie Valentine
They're not just for beachside enjoyment anymore
Boiled peanuts are popping up on menus in the South and beyond, both as a stand-alone item and as an ingredient. Boiled peanut hummus is, too!
You can spice them up
Try making this Cajun variation.
They're more available than you might think
If you're not in the South, you may still be able to find frozen or canned boiled peanuts. I recommend the Margaret Holmes Peanut Patch option!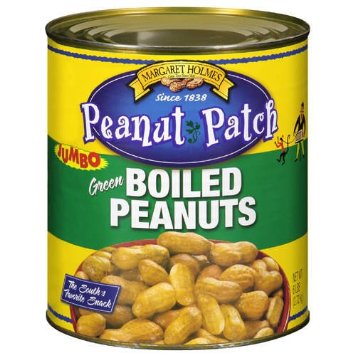 Anna Keller likes the occasional fancy, over-the-top meal served on a white tablecloth, but will be just a happy with dinner from Taco Bell (she and her husband were there the day they launched their new breakfast menu). For her, food is about the experience, the story, the tradition, and the community it provides, and it takes a starring role in her blog, where she shares recipe creations and recreations—usually of the baking variety.