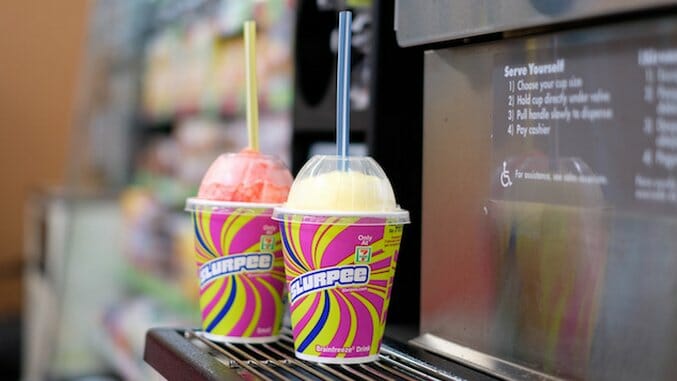 Wave your hands side to side, because the moment we have been waiting for all summer has finally arrived: Free Slurpee Day at 7-Eleven.
You can stop by your local 7-Eleven any time from 11 a.m. to 7 p.m. today to get your free small Slurpee in honor of the company's 90th birthday.
Continuing with their generosity, the convenience store will gift 11 free Slurpees to anyone who purchases 7 Slurpees between July 12 and 18, and logs them on their mobile app. On top of that, there is a new cotton candy flavor to try.
So put on that Beyoncé track and get to the nearest 7-Eleven before it's too late.
FREE SLURPEE AT 7-ELEVEN TODAY 11PM-7PM #MOOD#BEYONCEpic.twitter.com/a4dvDCYgH0

— AC • PHOTOGRAPHY® (@ac_photography) July 11, 2017
Come join the party! Stop by a participating 7-Eleven to get a FREE SMALL SLURPEE from 11AM-7PM! #7ElevenDaypic.twitter.com/NddjR8LgER

— 7-Eleven (@7eleven) July 11, 2017