The depths of a kitchen pantry can hold plenty of tasty treasures untold, but fish sauce is perhaps the most under-appreciated of them all. Considered a staple in most types of Asian cuisine, fish sauce remains a mysterious, and often misunderstood, condiment among the majority of American home cooks. If you currently own a bottle of fish sauce, consider its source. Did you purchase it for a particular recipe? Probably. Has it been open for a questionable amount of time? Most likely. Do you foresee yourself tossing the bottle and buying a new one the next time you have a hankering to cook pad Thai? Don't kid yourself. We all know the answer to that.
But lucky for fish sauce, Asian cuisine is in the spotlight now more than ever before, thanks to hip chefs like David Chang, Dale Talde, Paul Qui, Roy Choi and Kris Yenbamroong. Once this liquid amber started appearing on menus from coast to coast, in dishes like Pok Pok's fish sauce wings or Momofuku's roasted Brussels sprouts with fish sauce vinaigrette, Western palates started becoming more accustomed to its briney, umami (read: delicious) flavor profiles.
But do you want to know a secret about fish sauce? It doesn't actually need to taste fishy at all. In fact, this nutrient-rich seasoning is used in more dishes than you probably realize. Straight from the bottle, its funky aroma can be intense, off-putting even, for home cooks unaccustomed to using it. But, when used sparingly, fish sauce can add layers of flavor and complexity to a dish without the fish-forward smell or taste. In fact, chefs all over are proving just how versatile it can be, with surprising fish sauce creations like the seven to follow. These recipes, and many more, can be found in The Fish Sauce Cookbook: 50 Umami-Packed Recipes From Around the Globe.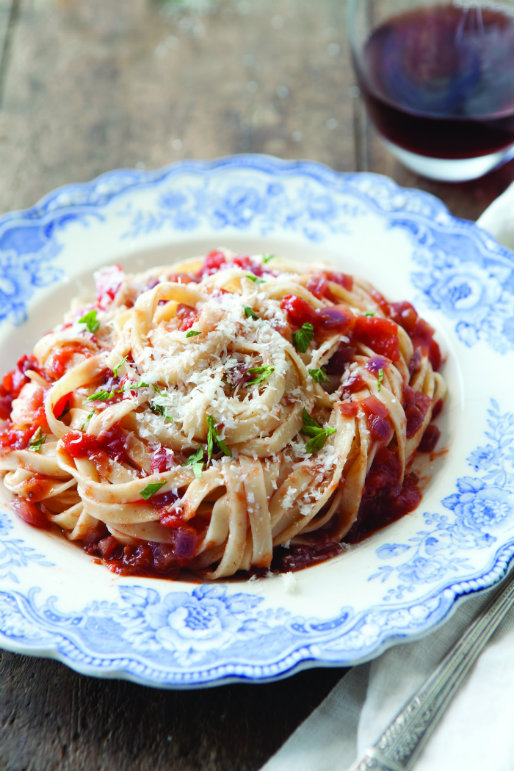 Pasta
Believe it or not, the first accounts of fish sauce fermentation date back to ancient Rome, where garum (a highly concentrated form of fish sauce) was created from anchovies, sardines, mackerel or tuna, which were salted and left in the sun to ferment for several months. Chicago-based Jason Vincent, former chef of the acclaimed Nightwood and future chef of Giant, ferments his own fish sauce for up to two years at a time; he loves the Parmigiana-like tang it lends to his pasta sauces.
Barbecue
A number of elements could potentially be the secret ingredient in the pulled pork at Austin-based Freedmen's, but we had our bets placed on something slightly more addictive than fish sauce. Pitmaster Evan LeRoy said his experiment with ingredients leftover from a special dinner turned into a well-received barbecue sauce he mixed with shredded, slow cooked pork. The creation was such a hit with diners, he hasn't taken it off the menu since.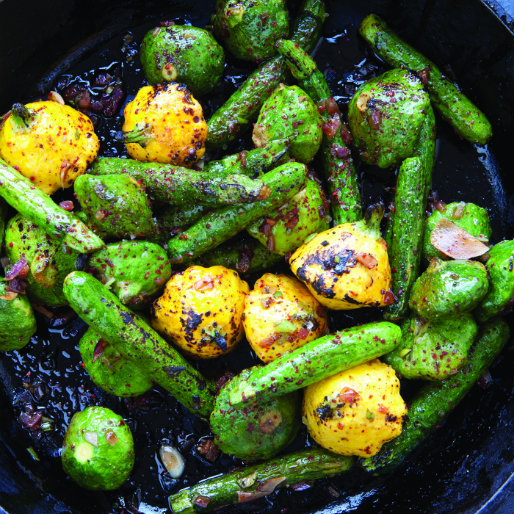 Vegetables
Chefs of vastly varying cooking styles are turning to fish sauce to bring new life to their vegetable dishes. Crispy farmer's market vegetables with caramelized fish sauce hasn't left the menu at Houston's Underbelly since chef-owner Chris Shepherd opened— he simply swaps out the veggies according to what's seasonal. And, thanks to Connie Tran of BEP Vietnamese Kitchen, vegetarians and vegans can get in on the fish saucy action too; the L.A.-based chef has developed a vegan version using palm sugar, vegetable broth, lime juice, sambal chili paste, ginger and garlic.
Cocktails
At first sniff, fish sauce might not seem like the type of liquid you want to straight up drink. But, with a little bartender magic, it can add just the right amount of je ne sais quoi to a savory cocktail. The fish sauce Bloody Mary perfection imagined by owner/bar manager David Welch (Lincoln Restaurant in Portland, Oregon) makes us wonder what the sauce could do for a michelada.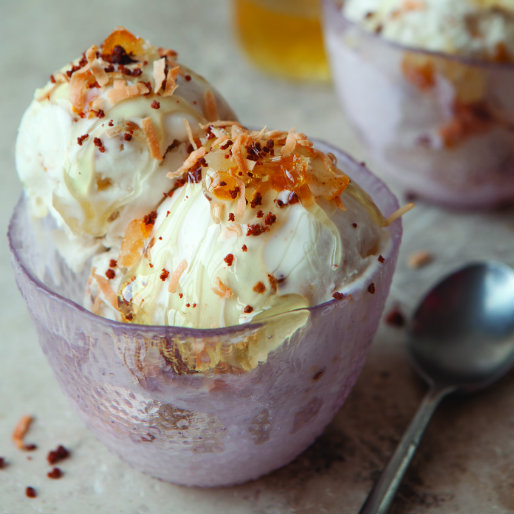 Desserts
If the popularity of peanut-butter-and-chocolate and salted-caramel-anything are any indication, sweet and salty belong together- they just do. So the appearance of fish sauce in a dessert wasn't really all that alarming, but rather magical, when the owners of Austin's Cow Tipping Creamery created a latik (coconut curds) simply by slow-simmering it with coconut milk, then sprinkling it over coconut ice cream with candied Buddha's hand.
Egg dishes
Jiyeon Lee and Cody Taylor, chef/owners of Atlanta's Heirloom Market BBQ and Sobban (which recently shuttered to make way for a second HMQ in South Korea), merge their cultural backgrounds to create a flavorful Korean spin on Southern comfort and American classics. Lee created a zucchini tofu shrimp frittata as an homage to a savory Korean egg custard called gaelan-jjim. The idea alone makes us want to liven up our next scramble or omelette with a few shakes of the bottle.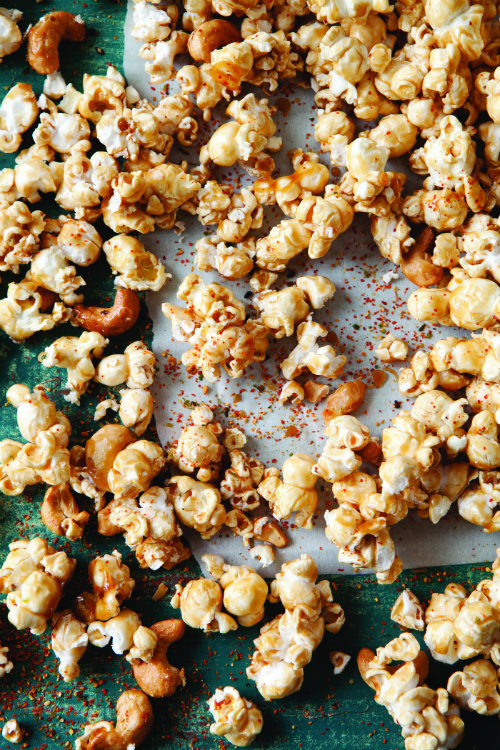 Snacks
The salty-sweet ruling above carries over to snacks, of course. At Decca, in Louisville, chef Annie Pettry ends each guest's meal with a gift of sweet and spicy popcorn coated with fish caramel and a sprinkling of togarashi, for one last unforgettable bite.
Veronica Meewes is an Austin-based food and travel journalist and the author of The Fish Sauce Cookbook: 50 Umami-Packed Recipes From Around the Globe (Andrews McMeel, 2015). Follow her on Twitter and Instagram @wellfedlife.