6 Small Batch Chocolatiers You Need in Your Life
Photos courtesy of Omnom Chocolate and Olive & Sinclair
Food
Lists
Chocolate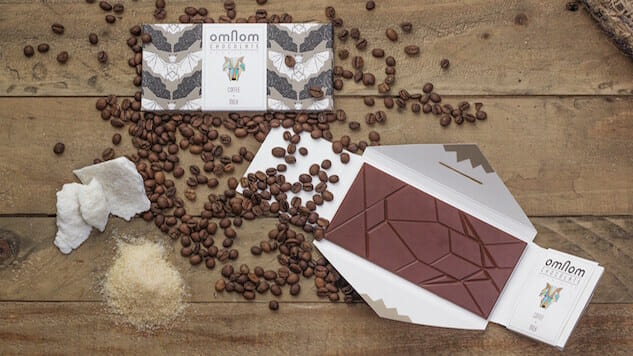 When it comes to chocolate a lot of us are basically the screaming fish in SpongeBob Squarepants —overbearing, enthusiastic and, if we're being honest, probably a bit terrifying to outsiders who don't understand that all we want is to get our hands on the brown stuff. If this is you, take courage — you're not alone. Last year Forbes reported that Americans consume nine pounds of the stuff per capita per year.
It doesn't matter if you're an aficionado or just someone who's looking for an upscale sugar buzz — in this cocoa-smeared world you might need a guide to the goodies. From Finland's finest to Hawaii's hottest, we've got you covered with six small-batch chocolatiers worth your time and taste buds. Consider it your own personal tour through Wonka's Factory, complete with home delivery. Meet you by the self-stirring waterfall.
1. Goodio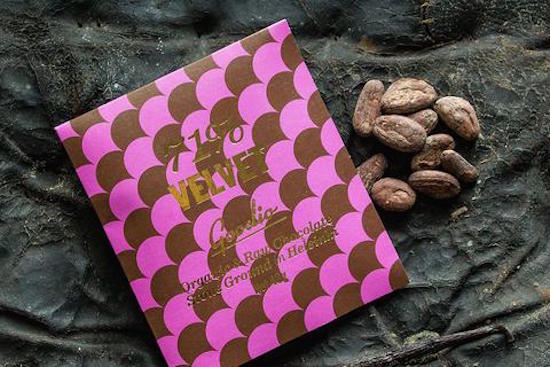 Photo: Goodio
A chocolate company founded on the principal of organic, healthy ingredients (insomuch
as chocolate can be called healthy) Goodio bars are rough ground wonders that usually come infused with Nordic-friendly flavors like blueberry or coffee. Most of the company's flavors hover in the 50-60% range, making Goodio the perfect pick for someone who's not in the market for an overwhelming or intense nosh.
Recommended: The 62% Cranmary bar. Created in association with Kyro Distillery Company, the bar features tangy cranberry, herbal undertones, and just a hint of gin.
2. Dandelion Chocolate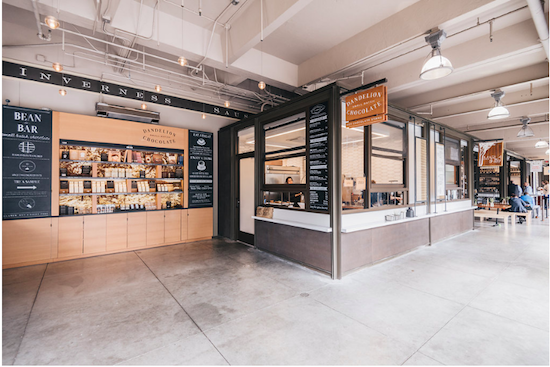 Photo: Dandelion Chocolate
This San Francisco based chocolatier works directly with cocoa farms in Venezuela, Madagascar and the Dominican Republic. So expect a fair amount of variation in their silk-smooth brown and gold wrapped bars.
Recommended: Their Madagascar 70% bar. Dandelion pries itself on only using cocoa and sugar in their bars. Which means that all the berry and citrus notes you're tasting as
you gobble down square after square comes directly from the beans themselves.
3. Omnom Chocolate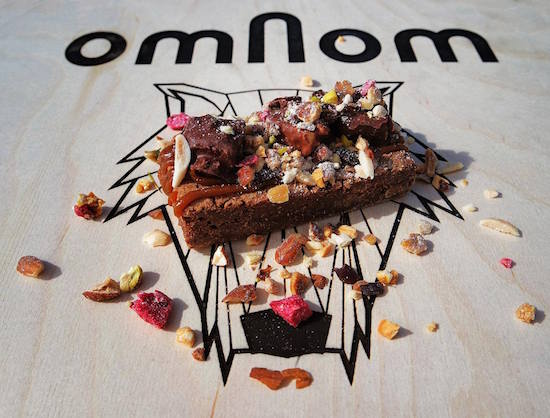 Photo: Omnom Chocolate
Sure, looks aren't everything — but it's hard not to turn an eye at Omnom's brightly colored, Instagram-worthy wrappers. Iceland's only bean-to-bar company manufactures ambitious flavors that play with a surprising sophistication. (It's no wonder they named their company after the sound Cookie Monster makes when he clamps down on his favorite treat.)
Recommended: Sea Salted Almonds in 45% Milk Chocolate. Light, floral, nutty, chocolatey goodness.
4. Olive & Sinclair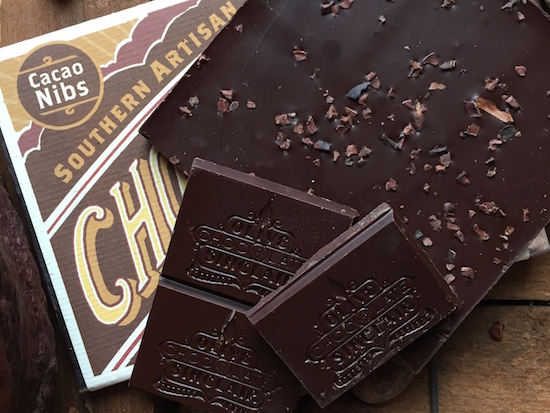 Photo: Olive & Sinclair
Yes, Olive & Sinclair has been upped by Gwyneth Paltrow. But it turns out our Lady of Perpetual Goop knows a thing or two about chocolate. The Nashville company works in fair-trade cocoa and brown sugar, giving all their products a warm, welcoming quality. (They credit it to their Tennessee traditions — but let's be honest, we should all be this lucky.)
Recommended: Ready to embrace the Southern spirit? Dig into the Salt & Pepper 67% chocolate bar. Spicy sweet, and just a little bit of heat, it's the perfect bridge between
dinner and dessert.
5. Madre Chocolate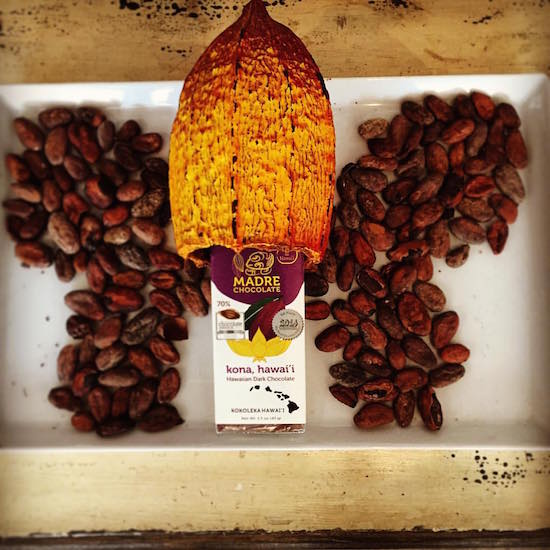 Photo: Madre Chocolate
Madre prides itself on being Hawaii's finest bean to bar operation. Lightly roasted, direct from the source, and full of local flavor — we'd have to agree.
Recommended: Earl Grey tea bar. 70% cocoa and Hawaiian bergamot oil? Count us in.
6. Lulu's Chocolate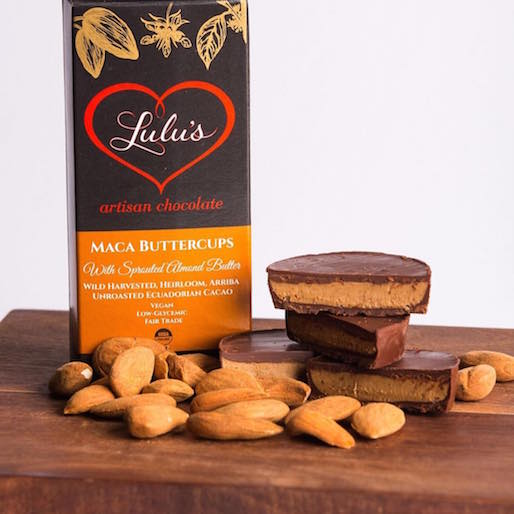 Photo: Lulu's Chocolate
Lulu's Chocolate runs a subscription service, which is seriously something all dessert peddlers should consider. Not ready to commit to a year's worth of treats just yet? The vegan-friendly Arizona confectionary has got you covered. Try some of their sprouted almond butter cups, raw chocolate bars or even super legal hemp chocolate.
Recommended: Raw chocolate essence. Because sometimes you shouldn't have to choose between eating and wearing your favorite food.
Laura Studarus is a freelance culture writer. Sometimes she can go several hours without a cup of tea. Follow her on Twitter.