Jade Chocolates Creates Asian-Inspired Chocolates in San Francisco's Richmond District
Photos courtesy of Jade Chocolates
Food
Features
Chocolate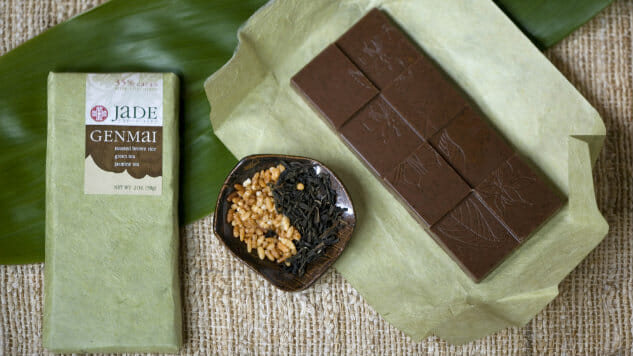 On a foggy, cold afternoon, a MUNI bus pulls up in front of a small storefront on Geary Street in the Richmond District, San Francisco's secondary Chinatown known for its superior Chinese restaurants. Inside Jade Chocolates, Mindy Fong, a one-woman chocolate business, is busy selling chocolate bars featuring ingredients mirroring the neighboring dim sum palaces and Chinese dessert cafes.
Though Fong has two employees working part-time in her shop and at her events, she produces the unique Asian-inspired truffles and chocolate bars lining her counters entirely by herself. With intense and intriguing flavors, from truffles like Lychee Rose Green Tea and Iron Goddess Oolong, to bars featuring lemongrass and ylang ylang, Fong's business plumbs a range of Asian influences, some reflecting her dual heritage. Paste got the scoop on her creative process, her customers' secret underlying milk chocolate desires, and her favorite San Francisco spots.
Paste: How did you get started as a chocolatier?
Mindy Fong: I was self-taught in the beginning. I was in school for environmental design, working as an architectural designer for five, six years before I decided to become a chocolatier. I wasn't really liking my job and decided to be a full-time mom when I got pregnant. I started messing around with chocolate at my house, just to get a feel for it. I didn't go to culinary school, but I saw that chocolate was on the rise and decided to learn, so I watched a lot of YouTube videos and books, and did lots of trial and error. I started in the back of a bar called Gino Carlo in North Beach and was there for a couple months until someone told me about another commercial kitchen in my neighborhood at the JCC. I filed for divorce when my baby was four months old, and in 2008, my hobby turned into a career for me.
Paste: What were the difficulties and challenges of starting your own chocolate business?
MF: It was fun, and honestly, in the beginning, I didn't treat it as a way to make money, though I should have. It was more a fun thing to do in the very early stages — learning about chocolate — but I had to learn how to become a business at the same time. I didn't really know anything about those aspects, becoming a business owner and chocolatier, so lots of money was wasted that way. Emotionally, I should have invested more time before launching the business so quickly, and also have either learned more about being a business person or learned more about chocolate in general.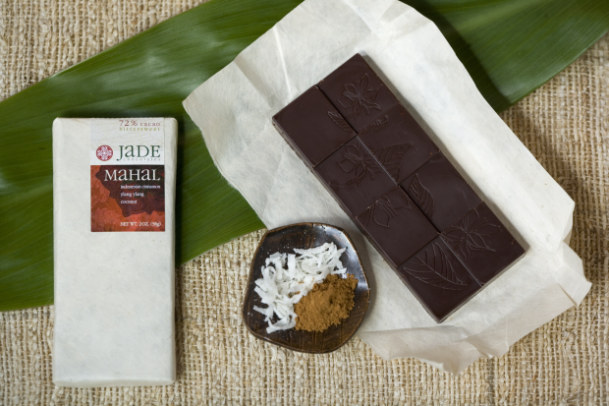 Paste: So was that first year of getting Jade off the ground rough?
MF: I started with another company name, Cocoa Bites, and I didn't have a niche with that first company, and I really didn't know what to do, or where I was going. It was such a generic name and a generic company; I didn't realize I needed a specialty.
After a few months to a year, I decided I would start over again with ingredients I was familiar with, which are my cultural heritage, and decided I would start over with the name "Jade," which is a good luck stone. Now I just use spices and fruits and teas from Asian and Pacific Islands. That's when my business really took off.
Paste: What was your first chocolate bar?
My first bar was genmai. I was just walking up and down the aisles of the Asian market and I saw the brown rice, and I knew people were familiar with the Nestle Crunch bar, which has rice. I added tea because when people hear genmai, they think of tea, even though it just means brown rice. It's still my most popular product.
Paste: How do you think you're doing?
MF: I would not consider myself a very successful business for the moment, though I have lots of products and people know Jade Chocolates nationally. My brand is known, but I would say that I still haven't broken out yet.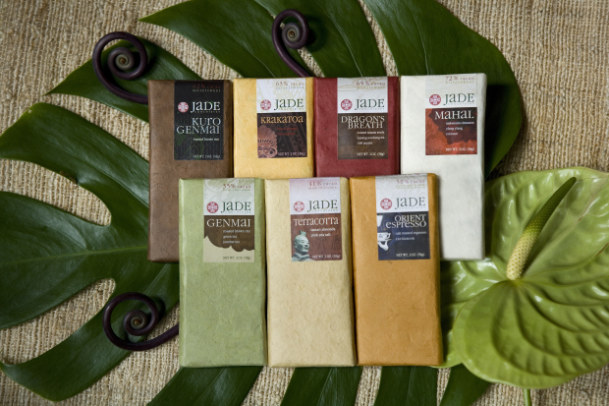 Paste: You mentioned finding your niche. How does your connection with Asian flavors help with making these bars?
MF: I am Chinese, from my father, and then on my mom's side, I am Filipino Polynesian, and my family has been here a long time. I am fifth-generation Chinese. All of my bars are inspired by different regions of Asia. For instance, the Mahal bar is inspired by the Phillipines, and mahal means love, and the three ingredients are all aphrodisiacs.
Two bars are inspired by Japan, two bars are inspired by China, another one is Indonesian-inspired, and then I have one that's sort of a Turkish and Vietnamese-inspiration, the Orient Espresso. Turkish coffee has cardamom, whereas Vietnamese coffee is sweetened. Cardamom is my favorite spice.
Paste: How do you get inspiration for new bars?
MF: Restaurants will do the trick, and I used to go to lots of high-end restaurants. I'd get inspiration from savory foods a lot, and transfer that over to chocolate.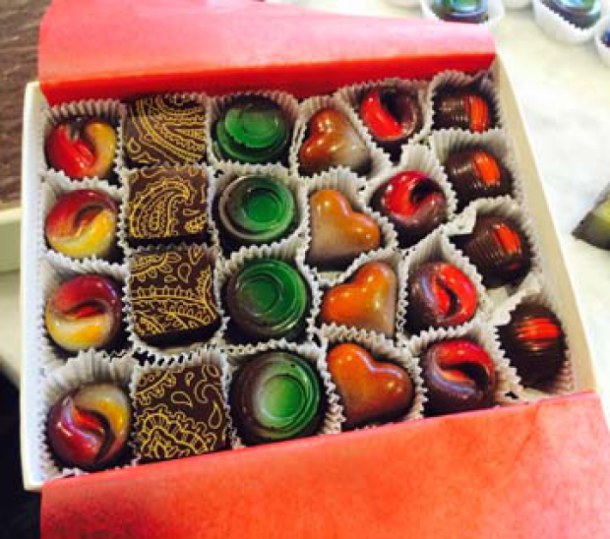 Paste: How is your chocolate made?
MF: Every bar has a different chocolate base. I work with couverture, high-end chocolate that's not-as-sweet chocolate. I'm thinking about getting a higher cacao percentage bar.
Paste: Any interest in making it bean-to-bar?
MF: I'm not interested in bean-to-bar, because I'm more interested in the creative than the scientific side of chocolate. It would be more investment in time and equipment, and take away from my time inventing truffle flavors and chocolate bar flavors.
Paste: There's a sense of democratization in that anyone can learn how to make chocolate and specialty foods now on your own, without entrance to a guild or culinary school, and I think that's great. Like you said, there are even lots of videos online to get you started.
MF: You definitely don't need to go to culinary school to be a Michelin star-rated chef or work at a fancy restaurant. It's just working your way up in the ranks. Learning as you're doing is always the best way to do things.
I think that now that everyone is so well-connected, it's good to learn on your own rather than in an actual institution. I have taken seminars and classes in chocolate, rather than going to a traditional culinary school.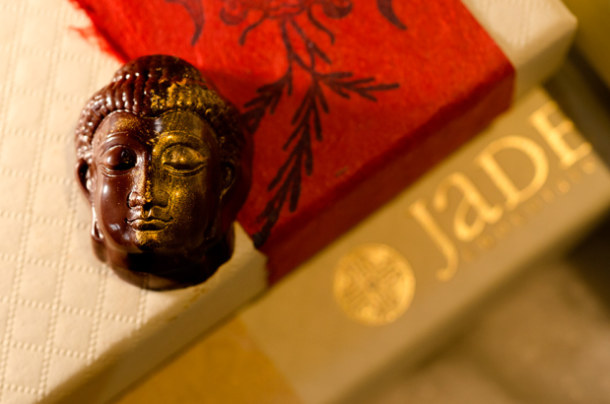 Paste: Is there snobbery in the chocolate world?
MF: The snobbery does not come from makers; the snobbery comes from consumers and they have been taught that you should only eat dark chocolate, that dark chocolate is a superfood, a health food, that it will make you feel better, and milk chocolate is really bad for you … when really, chocolate is not a medicine, it's just like any other food — you eat what you like. There are some more benefits to dark chocolate, but people should be eating cocoa powder and nibs if they want strict health benefits, or 100 percent cacao bars without sugar, but people aren't willing to do that, because they want a bar with 72 or maybe 85 percent, and there's still sugar in it, and it's still a processed food in the end. A processed food really isn't medicine for you. It's still processed.
Paste: Do you talk to people about that discrepancy in desire versus consumption?
MF: I do a lot of events, and I always ask people what they like, and hand them samples of milk or dark. You can hear in people's voices that they want to say milk, but they say dark. They say, "I really like milk, but I want to eat dark."
Paste: The truffles are so beautifully-shaped and painted with color. How do you make them?
MF: I buy the molds and my training in an architectural field transfers over to my chocolate, so I get to be creative that way, especially with the truffles and the use of color. As far as packaging, I have a very clean label, and it's how I relate to architecture being very clean and neat. There's this one architect I really love, Ricardo Legorreta, who designed the children's museum in San Jose. His style is very bold, singular colors and basic shapes and it's very plain, but at the same time, it very much expands out. That's where I got my inspiration for designing the chocolate bars and labels.
Paste: I love the Buddha truffle, which is a fun PB&J-style truffle with peanut butter and either mango jam or passionfruit. Which is your favorite truffle?
MF: My favorite is the Kalamansi Lime, a lime from the Phillipines. That flavor is not something that I grew up with, because my mom never used it in her cooking, but I love tartness in food.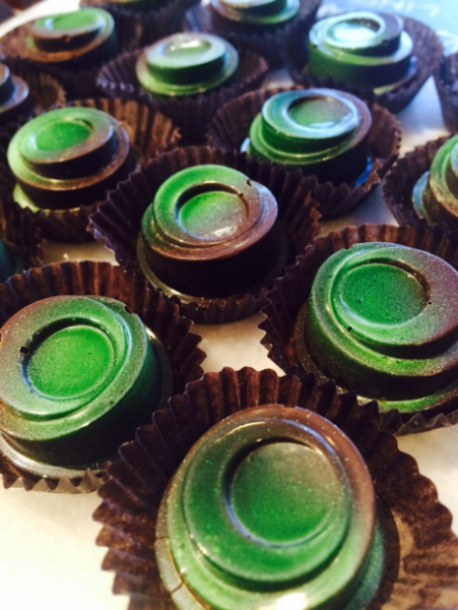 Paste: Your chocolate is available online, but is it available in specialty shops across the nation yet?
MF: No, it's not available wholesale yet. Right now, getting wholesale accounts is not something I'm pursuing. It's only available online.
Paste: What are your future goals?
MF: It was always my goal to get a retail shop, and now that I have one, my goal is to open a cafe. Besides having a place for people to sit down, I would love to offer savory food and do a chocolate brunch on weekends. It's my five-year goal.
Paste: Where do you recommend San Francisco visitors go in your neighborhood of Richmond?
MF: Here in my neighborhood, I really love Mandalay, a Burmese restaurant. I love them a lot — the food is very clean and flavorful. I like the mango chicken a lot — it's spicy and fruity. And their tea leaf salad.
Paste: Almost like your chocolate — a combo of sweet, spicy and savory. Who do you like for chocolate?
MF: I like Rogue Chocolatier — they're a bean to bar. Amano, I like, as well.
Paste: What would be your perfect food field trip day in San Francisco?
MF: I haven't tried Liho Liho Yacht Club yet, so I would probably go there and if I had the money, I'd probably go to Atelier Le Crenn.
Dakota Kim is Paste's Food Editor. Tweet her at @dakotakim1.