Tis the season for eggnog! Whether you've whipped up your own from scratch or stocked up at your local grocery store, there are tons of ways to procure this rich, seasonal drink. If you stocked up on a little too much eggnog this season, never fear. Using pretty simple household ingredients, you can transform your eggnog to be enjoyed in ways other than imbibing it. Here are 7 ways to get creative with your eggnog. Note that full-fat versions of eggnog will probably work best in these recipes to really enhance that flavor.
1. Eggnog Latte
Who needs Starbucks when you can whip together your own homemade version of their seasonal latte? Just mix together steaming hot ½ cup eggnog and ¼ cup of whole milk. Pour it on top of ¼ cup espresso, top with whipped cream, and sprinkle with ground nutmeg.
2. Oatmeal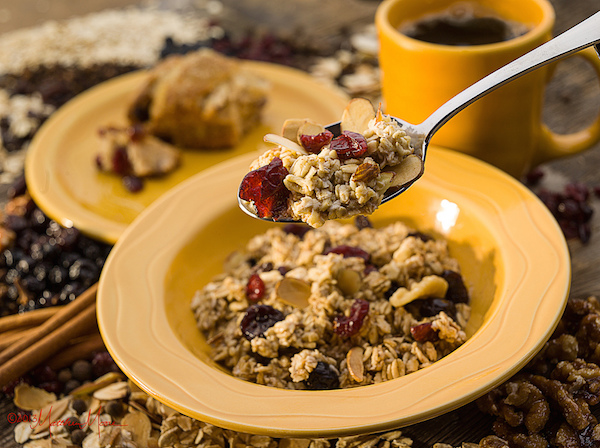 Photo: photogmateo/Flickr
Spice up your breakfast oatmeal recipe with the addition of eggnog. Here's a simple recipe: Mix together 2/3 cup rolled oats, 2/3 cup eggnog, 1/3 cup water, ¼ teaspoon cinnamon, ½ teaspoon vanilla extract and a thinly sliced ripe banana. Heat in a medium saucepan and simmer for 8 minutes, or until banana has softened. Add your choice of toppings, such nuts and eggnog syrup (see below), and serve immediately.
3. Eggnog Syrup
Substitute your maple syrup for an eggnog version with this simple syrup recipe. Take one stick of butter, ¾ cup eggnog and 1 cup of granulated sugar and heat them in a large pan. Bring to a boil while stirring the mixture. After heated and well mixed, remove from heat and whisk in 1 teaspoon vanilla and 1 teaspoon baking soda. Violà! You've got eggnog syrup for pancakes, waffles or French toast. Speaking of toast…
4. French Toast, Pancakes or Waffles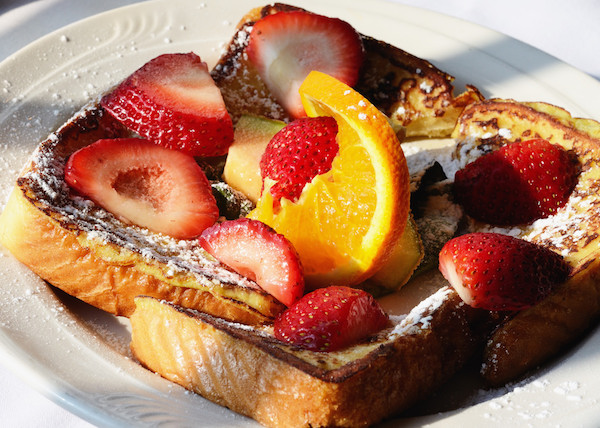 Photo: Ralph Daily/Flickr
Take your favorite French toast, pancake, or waffle recipe and spice it up for the holidays by substituting the milk for eggnog to Consider adding a dash of ground nutmeg to really bring out that eggnog flavor.
5. Icing or Frosting
Making sweet icing or frosting from scratch is pretty darn simple. All you need is 1 cup of confectioner's or powdered sugar, ½ teaspoon almond or vanilla extract, and 2-6 tablespoons of milk. Sub the milk for eggnog, and you've got a delicious new topping for your cinnamon rolls or other homemade baked good.
6. Caramel Sauce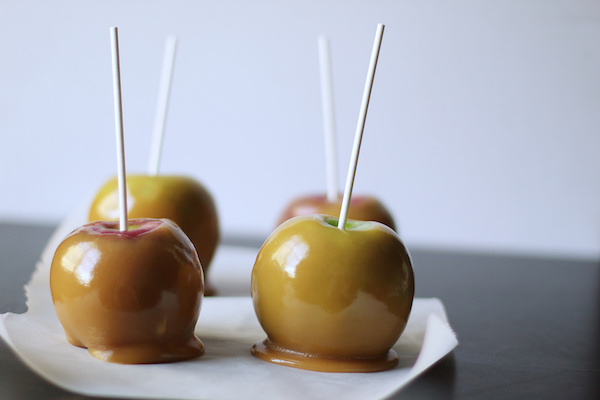 Photo: Abi Porter/Flickr
Another topping that is actually quite easy to make is caramel sauce. Take 2 tablespoons of butter and melt in a pot over medium heat. Whisk together ½ cup eggnog, ½ cup whipping cream, and ½ cup dark brown sugar, and whisk this mixture into the melted butter. Boil the mixture for 7 minutes, whisking occasionally for the first 5 minutes. Remove the pot from heat and allow it to cool for 10 minutes. Transfer the sauce to a jar and refrigerate for at least 2 hours before serving.
7. Rice Pudding
Had enough pies and cakes for the holiday season? Try your hand at a simple rice pudding featuring eggnog. All you need is a saucepan filled with 3 cups eggnog, 2 cups cooked white rice, 1/3 cup sugar, 1/3 cup raisins, ¼ teaspoon nutmeg, and ¼ teaspoon cinnamon. Boil the ingredients and then simmer, stirring occasionally for about 20 minutes, or until the pudding has thickened. Remove from heat and cool for 10 minutes before serving.
Got a few eggnog recipe ideas of your own? Share them in the comments below.