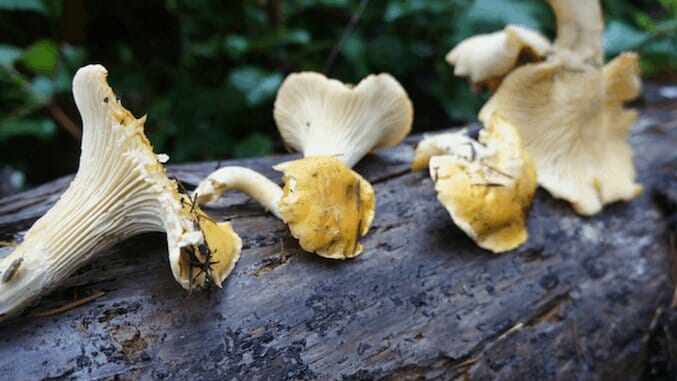 "Take a trip to the forest and experience the greatness of getting on your knees and picking your own food and going home … and eating it."
– Rene Redzepi
Foraging is not a new concept in Italy, but for the eight travelers who gathered edible weeds, buds and flowers in April this year, it was a first-time affair.
"We had never foraged before, but we thought it would be a unique experience to get to know the landscape and food culture in Positano," says Greg Feinberg, who was on holiday with his wife Ricki Rose. The couple are from America and decided to participate in foraging to "meet other people from different backgrounds and share an experience with them."
With an abundance of natural resources such as mushrooms, weeds, greens and herbs, living off the land has given Italians a significant amount of food security throughout World War I and II.
And now, as the discussions of climate change, food waste and sustainable farming continue to surge, so does the discussion surrounding foraging.
"Foraging is an activity that puts you in contact directly with the land you are crossing," says Giacomo Miola, co-founder of Metafarm Social Food Lab, situated in the scenic town of Positano on Italy's Amalfi Coast.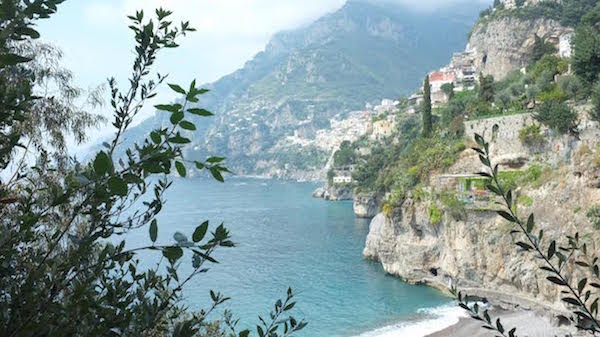 Photo by Anastasia Prikhodko
"Foraging was a very traditional practice in Italy in the past thanks to the huge biodiversity of heterogeneous land."
Although this tradition had slowly begun to disappear because of modernity, Miola says that a new phenomenon of foragers is coming back.
"Many people understand that wild biodiversity is an interesting heritage to preserve but also, it represents a new economy that was previously abandoned."
Miola first started foraging as a personal challenge, where he would go out and come back home with almost all the ingredients for lunch.
Over time it grew from a personal challenge to a business idea and together with his wife, psychologist Caterina Giagnuolo, and his long-time school friend and graphic designer, Antonio Giagnuolo, Metafarm was born.
Giagnuolo leads the research and education, along with regular training projects within the local community; combined with Coraggio's passion for spaces and design, he is in charge of overseeing every single detail from spoon to kitchen layouts.
"The concept originated in the Amalfi Coast as a cultural box to host different activities related to the process of production, transformation, and consumption of local food," says Miola.
Education and raising awareness are integral parts to the concept. Miola also adds "during the last few years people have often been forced into a crowded touristic vortex when they visit the region." Therefore, he wanted to offer something local, educational and meaningful.
"Metafarm is a sort of incubator of new experiences. It is a house in which we create our "happy business." I hope Gastronomic Trekking is the first product of many others in the future."
The team of foodies works to ensure that all the activities and events are directly related to rurality, in order to help achieve their goal of re-establishing the relationship between food and humans.
It's also about developing concepts of activities to do "with" people instead of "for" people.
"Gastronomic Trekking is the natural combination of food and experience of the territory. It was born with the goal of involving visitors and locals to an authentic local food day," says Miola.
As the group trekked through the countryside of Montepertuso, they smelt, tasted, and picked edible plants and flowers. The assortment included rosemary, thyme, wild spicy rocket, poppy flowers and capers.
Despite seeing weeds on the walls, roads and rocks, and along every pathway you turned, Miola explained that this was rare, as most of it was usually either trimmed or cut off to make it look nicer for the tourists. That's one of the issues. The second is climate change.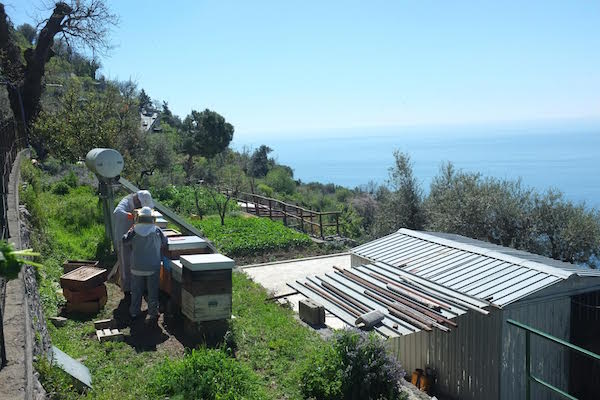 Photo by Anastasia Prikhodko
"Climate change is a known worldwide problem, and it is significantly affecting the Amalfi Coast's lemon production, which represents a very important economy especially for family farmers."
To make limoncello in Italy, the skin needs to be free of chemicals, and with dropping temperatures in winter; the famous Sfusato lemons haven't been growing as frequently, thus, affecting the production of the famous liquor.
"It is also impacting foraging. This year we had the driest spring that I have seen in my life, so foraging time was shorter," he says.
After a short trek into a more secluded part of the farm, Miola pointed to several abandoned olive trees. He explained that although they are still healthy, there is no one to look after them.
Kneeling, he picked up a handful of soil and then let it go. The soil looked damp and sticky. There used to be a stream through here, but it has dried up due to lack of rain.
Miola's grandparents passed on the farm to him, which he transformed into an accommodation and a place for his family to "live and breathe rurality at the higher part of town in Positano."
Once returning to Colle Dell'Ara, the Bed & Breakfast that Miola runs with his brother, the group went through the basket and divided the ingredients into four piles: salad, tempura, pesto and quiche.
Whilst half the group deep fried the borage, the other half picked lemon leaves on which heated fior di latte was placed.
Travel tips were passed around, discussions about goals and dreams, and more importantly, the obstacles, which stand in our way to those dreams; as for one young Turkish musician, her dream of moving to Boston to study music is met with anxiety and concern about whether America will welcome her.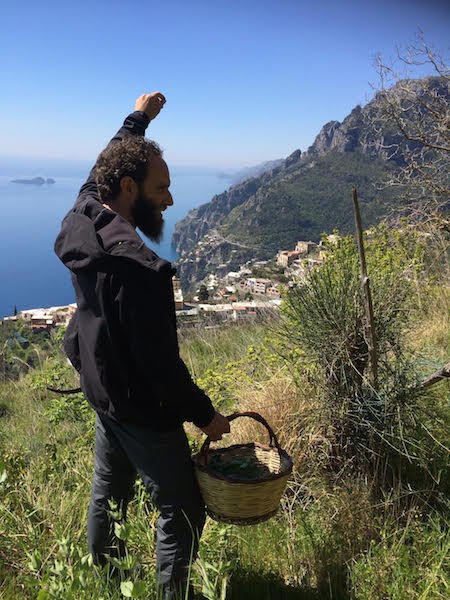 Photo by Anastasia Prikhodko
Alfonso Pontillo, an Italian who works in Canada says that food is magical, as it brings people closer.
"Especially when you "touch" the food that later on you will eat, it has something that will immediately put you in contact with the ones you are sharing this experience with," he says.
The group then came back together to make orecchiette, a type of pasta that means and resembles little ears.
Miola combines fine semolina flour with water and kneads the dough until it has an elastic smooth feel. He demonstrates how to make the orecchiette shape – cut, push, twirl.
For 30 minutes, in silence, we pushed, lifted and twirled the little coin-size pieces of pasta with our thumbs.
Whilst the group ate their first course, which consisted of fresh greens with edible flowers and local olive oil, a conversation about the current political status in Turkey and America had started.
Another American couple, who had quit their jobs to travel Europe, spoke of how desperately they wanted to visit Turkey – if it wasn't for the conflict.
When the pasta with freshly ground pesto came out, talks about being "stuck in the grind" took over, and how there are more important things to life than work.
"There is a richness and fulfillment we had felt when we left and it's something that in a way, we seek in everyday life. Every time I make fresh pasta, or pesto it brings us back to that experience," says Feinberg.
Pontillo also shares with the group the food traditions that have been passed down in his family.
"I live in a really big family with a lot of traditions that are mostly related to food. We have four gardens where we grow all the things that we eat and drink. This is possible because my grandparents are still alive, and I hope I will have the time to learn their traditions more and more.
"Now I'm trying to learn how to keep the 'mother yeast' that we use for our bread. It is 100 years old and I can't waste the tradition when my mother will not be able to do that anymore," he says.
When the last dish of creamy spinach quiche came out, we all agreed on how great it would be if there were no borders, and politics didn't obstruct our lives. How great it would be to just travel, meet people from different cultures, have open discussions, and most importantly, eat great sustainable food.
"Learning to appreciate the food you are cooking from picking it in the wild, rather than shopping for it, this is something that inspired us to start our own garden at home," says Feinberg.
For Feinberg and Rose, when they host social gatherings at home, they try and capture those special moments much like the one they experienced in Positano.
"Having people around a table and to have food and wine be the centerpiece and jumping off point to share different thoughts, memories, experiences, and dreams. We believe it is one of the most important and essential things to do with other people."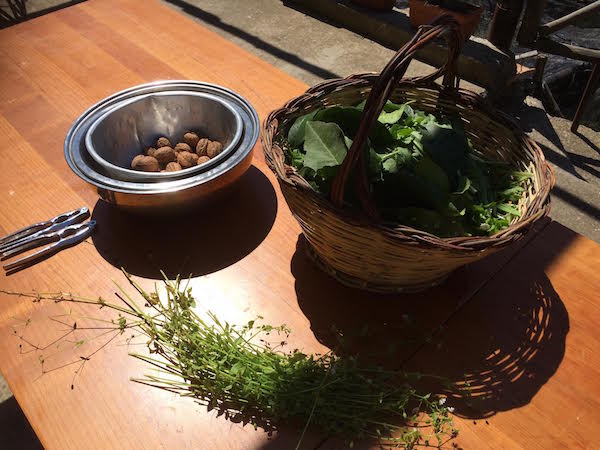 Food comes from the earth, Miola says, it is the first thing all humans have in common. "That's why in an experience like Gastronomic Trekking you feel this energy."
What started as a day of gathering wild herbs, turned into a special and forever memorable experience, where eight strangers felt a sense of comfort and ease to open up, discuss and question. And with a Salute, we sipped our limoncello and pondered about how the Italians have it all figured out.