"A little food and drink, uh huh
Nothing too fancy
Lamb, veal, and some good ol' wine
This is the life for me"
Ween, "Don't Shit Where You Eat"
The band Ween have incorporated food into their songs far more than any other alt-rock band. With music ranging from heartbreakingly serious to goofy, Ween are just about a household name, but for those unfamiliar, they were a Pennsylvania-bred duo who passionately, fluidly, and often humorously shifted through eclectic styles of music, in a decidedly non-PC fashion, from about 1990 to a gradual, substance abuse-addled demise that culminated in Ween's official dissolution in 2012.
Best friends since middle school, Aaron Freeman (Gene Ween/Gener) and Mickey Melchiondo (Dean Ween/Deaner) smoked a lot of pot, drank, ate, and prolifically made songs for their own amusement.
The food theme probably began with Gener's early solo project, Synthetic Socks, with its song titles like "Baked Potato" and "Cheese Fries." But Ween's twisted epicureanism congealed most prominently with "Pollo Asado" on the duo's second album, The Pod, a four-track-recorded odyssey through musical styles, substance experimentation, and mononucleosis depression (Dean got infected). Gene worked briefly at a Mexican restaurant in New Hope, PA, and, not just a talented singer, but a master of impressions, he played the role on "Pollo Asado" of both a stoned employee and a, well, stoned customer buying Mexican food. The exchange is rather hilarious, the change given doesn't add up, and the song established Ween as very down-to-earth dudes.
Although much of the lyrics are abstract and psychedelic, lofty concepts were not their style—they sung about everyday things. Like food. Ween weren't all about food, but their most famous song, "Push the Little Daisies", has an accompanying video that's pretty much…them eating. The boys shot a video for "I Can't Put My Finger On It" in a Greek gyro house.
Even their liner notes reflect the food obsession: their debut album tells fans to bring them food when they play live, but by Pure Guava a few years and tours later, they refined this to "hot meals, no more junk food thanks." A tour journal penned by Dean around Ween's peak details dinners of lobster-stuffed lobster, booze, and espresso afterward, culminating in Dean vomiting in the restaurant urinal. Dean boasted of being able to eat a whole roast chicken, and, with his Italian-American roots, lamented the "fake Italian" of Olive Garden to "suck his New Jersey dick." The Ween website at one point carried an exhaustive first-person recipe narrative for Dean's meaty red Italian-American "Sunday Sauce" that fans eagerly made at home. Dean emphasized the importance of key ingredient white bread (four slices). On Dean's website, he occasionally posts fish-based recipes, such as a recent one for fishcakes.
Dean and Gene are now pursuing solo careers. Mickey runs a fishing charter business on the New Jersey shore; Gene, who has gone full circle and now performs as Aaron Freeman, teaches experimental music classes and has a new band.
Freeman kindly weighed in for Paste on the background of some better-known and more obscure Ween songs with food connections.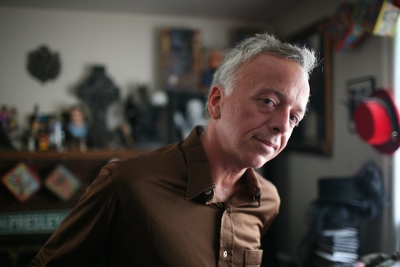 "Don't Shit Where You Eat" from Chocolate and Cheese
AF: Pretty simple what's going on. The old phrase "don't shit where you eat" means to not trash the place you sleep in, don't bite the hand that feeds you, and most importantly don't poop on the same plate you eat on or you'll be eating shit. A good lesson for us all.
"Pollo Asado" from The Pod
AF: My first "real" job was at a place called Taco Loco in downtown New Hope. I was the manager, the cook and the guy who took the orders up front. There was a fencing academy next door and a very lonely (fencing) man whose joy was to make his ordering experience about as painful for me as possible. He knew damn well what was on the menu but dragged me through his questions about food every day. I came home one day and put down a typical transaction on tape. It wasn't hard to recall, I knew it very, very well. The dude was a loser, a loser who made my life hell for 10 minutes a day. People who fence are weird.
"The Fruit Man" from La Cucaracha
AF: I was inspired to write this after a trip to Jamaica. It basically covers a day between the fisherman and the fruit sellers. One would think with two different products they'd get along…no they don't. It's a dog eat dog world on the beach, people hustling for fruit and fish, fish and fruit, no trust. Okay, though, there are never really hard feelings.
"Pork Roll, Egg, & Cheese" from The Pod
AF: Pork roll is a food invented I believe in Trenton, NJ. It comes in a roll, wrapped in burlap, roughly the size of a big salami. Its insides are some ground up pork, lots of spices, tons of salt etc. You slice half slices from the round roll, fry it up in a pan until the outside is nicely brown. It is a regional breakfast food. When piled on with egg and cheese between a Kaiser bun it really doesn't get better. I was asking my Mom to make me one in the song.
"Frank" from The Pod
AF: Another song inspired and written for pork roll egg and cheese sandwich. When the sandwich isn't enough you, you can order a plate of fries smothered in brown gravy. This combo is guaranteed to coat the stomach rot from drinking the night before.
"Your Party" from La Cucaracha
AF: I always thought boxes of "tri-colored pasta" had a fanciful and exciting flair. Wrote the song around that.
"Right to the Ways and the Rules of the World" from The Pod
AF: I refer to "incense and myrrh" in that song. I was really thinking "frankincense and myrrh" but had to change it. Either way, I think you get what I was trying to say.
"Candi" from Chocolate and Cheese
AF: I didn't have much to do with that song. I believe Mickey and Chris Williams (Cribber) put that one down and I didn't question it upon playback. Seemed like they were in the zone.
"Makin' Love in the Gravy" from Craters of the Sac
AF: That's pretty much a straight up ZZ Top song. I love brown gravy over open-faced sandwiches, french fries, pot roast etc. It's a fantasy to marry the act of lovemaking with one of my favorite foodstuffs. Hot, thick brown and peppery.
"Among His Tribe" from Quebec
AF: I drew inspiration of salting for preservation. It was done for thousands and thousands of years. Salted cod was a big one for sailors and explorers, still eaten today. Salt it, smoke it, and save it for later.
"Tastes Good on the Bun" from Shinola Vol. 1
AF: Usually it all tastes good on the bun, in my experience anyway.
"Where'd the Cheese Go?"
AF: I could write a really long thing about this but basically, Pizza Hut had us do a song for an ad. Their catch phrase was "where'd the cheese go?" I think they were just starting in on the stuffed crust thing. I was listening to a lot of Notorious B.I.G. at the time and put myself between 2 synthesizers and a mic. I was doing the take on the fly, feelin it. That's what you're hearing.
Whether Ween eventually reunites or not, their fans can always delight in the band's singing the praises of sustenance.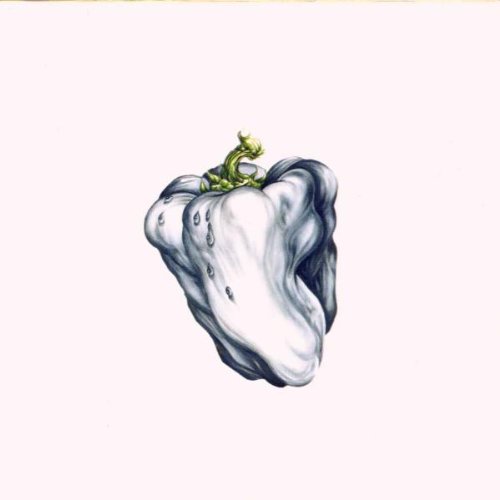 Matthew Snope hails originally from New Jersey just like Gene and Dean. He now lives in Oakland, California, with two ragdoll cats, Meal Young and Fresno Lenny. He writes about music, bad movies, and other stuff at www.themakinovinitiative.blogspot.com