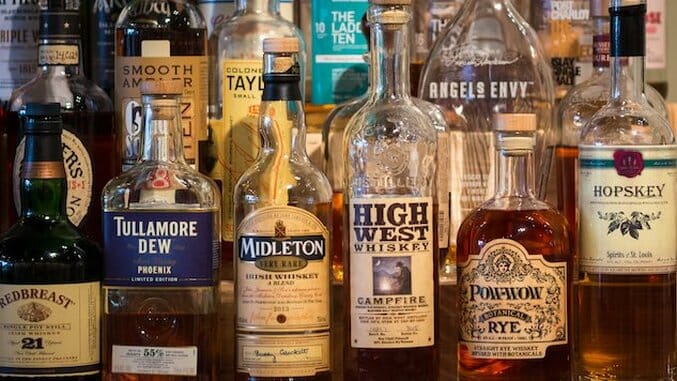 Worried about drinking too much on your next night out? Fret no more, there's an app for that…in development.
Researchers are working on an app to help curb excessive alcohol intake. By monitoring data from the cell phones of 38 young adults, building a predictive model of when drinking will most likely occur and programming the app to send intervention messages, the group has created system that has, so far, been able to predict drinking with 95 percent accuracy.
This model looks at 20 different indicators such as time of day, day of the week, number and length of outgoing calls, text message errors and even the number of emoticons used to predict when drinking is taking place.
The app will then offer messages of support, such as cautions to slow down your intake or even suggestions to use a ridesharing service to avoid drunk driving. Ideally, the app will intervene before excessive drinking has occurred—before users are too inebriated to make any significantly bad decisions.
"With the ability to detect when an individual is drinking, we will then be able to test any number of interventions delivered at those times, which could include blocking certain phone features [e.g., Tinder, Facebook], delivering supportive messaging, or contacting supportive friends, family, or a counselor," said Brian P. Suffoletto, an assistant professor of emergency medicine at the University of Pittsburgh and lead researcher in the project.
"[The] overall goal is to create efficient and effective interventions that will actually be used by young adults to reduce the preventable public health problems related to excessive alcohol consumption," Suffoletto said.
The app is aimed at young adults, as research has shown that binge drinking is most common between the ages of 18 and 34. The project was first presented in June at the 40th annual meeting of the Research Society on Alcoholism in Colorado, and is thought to be the first time that phone sensors have been used to predict binge drinking.
Photo: Matthew, CC-BY
Emma Korstanje is a freelance journalist based out of Athens, GA.