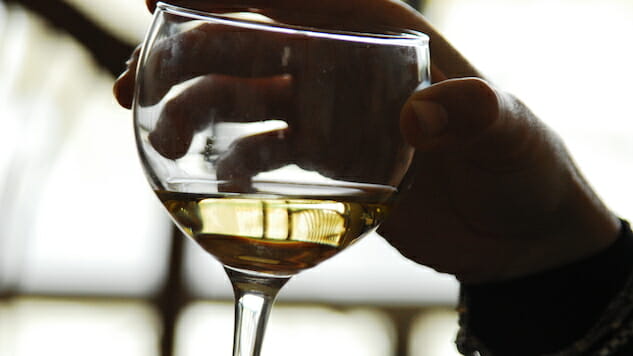 A new study involving 83,000 women tested alcohol consumption's effect on the development of rosacea. The findings showed women who drank alcohol have an elevated risk compared to those who did not drink.
The particular type of alcohol consumed also had an effect on the development of rosacea, and white wine in particular significantly increased the risk. Women who drank white wine one to three drinks per month had a 14 percent increase in the likelihood of developing the condition, and women who had five or more drinks white wine per week saw an increase of 49 percent.
Discussing the findings, study senior author Wen-Qing Li said, "we found white wine and liquor were significantly associated with a higher risk of rosacea." Li is an assistant professor of dermatology and epidemiology at Brown University.
Rosacea is a chronic and potentially life-disruptive disorder of the facial skin, often characterized by flare-ups and remissions. Though redness generally appears on the cheeks, nose, chin or forehead, it may also occur on the neck, chest, scalp or ears.
For many, the condition begins to flare up after age 30. Over time, visible blood vessels may appear, and if the condition is left untreated, bumps and pimples often develop.
Li could not determine the exact cause of the link between white wine and rosacea; however, he speculated that white wine may weaken the immune system, contributing to the dilation of blood vessels.
He also said it is important to keep in mind that these results are "just an association; it is not a causal relationship."
Photo: Paul Aloe, CC-BY
Elizabeth Chambers is a health intern with Paste and a freelance writer based out of Athens, Georgia.