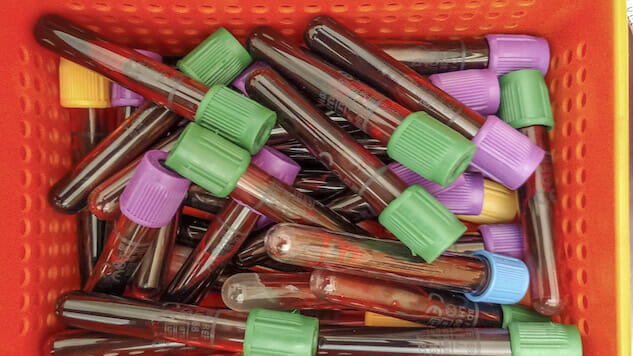 A new study shows that a blood test is capable of accurately detecting autism in children.
The original study was relatively small, involving 83 children with autism and 76 without autism, all between the ages of three and 10, and researchers collecting blood samples from each child. The blood was then analyzed, allowing researchers to pinpoint key metabolism markers.
The test was more than 96 percent accurate in identifying the disorder. Furthermore, it was able to predict autism regardless of where on the spectrum an individual fell.
This is significant, because children with autism have typically been diagnosed by a team of medical professionals who monitor their behavior and detect specific traits. This system can be, because the severity of symptoms ranges widely. However, with a blood test, the disorder can be identified chemically rather than visually.
Mathew Pletcher, vice president and head of genomic discovery at Autism Speaks addressed the current research, saying "there has been considerable work done in this area, and a number of studies have produced preliminary data suggesting the presence of a single or a combination of molecular changes that could differentiate individuals with autism from those without autism."
However, Pletcher also warned that "it would be surprising if there was a single molecular diagnostic test that would work for all the various subtypes of autism."
Research is still underway, and this preliminary data comes from a study of only 159 children. However, on its small scale, this study showed extreme accuracy, which will hopefully carry over into future research.
Photo: Ed Ogle, CC-BY
Elizabeth Chambers is a health intern with Paste and a freelance writer based out of Athens, Georgia.