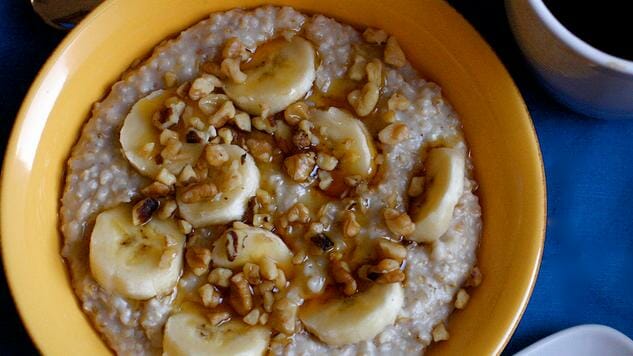 I've never been much of a runner, and I've never been on a team. My workout routine consists of gentle, fluid exercise: Pilates, yoga, swim, Zumba.
So when my husband decided we should run the Tough Mudder together this year, I laughed. I was sure he was kidding.
To my chagrin, he was not. His group of friends had signed up, and he wanted me to come along. We debated for a bit. Then, after reading that I could bypass all the obstacles, the terror dissipated and I thought it might be fun. (Might is key word here.)
I am half-Greek, so I should have been a bit more inspired but my countryman Pheidippides to run a marathon, but if you've seen my writing, you know I lead more of a Dionysian lifestyle.
I started alternating fun and relaxing classes with more boring, painful activities like running and burn classes at the gym. According to Jessie, the fitness instructor who teaches the burn classes, I was in good enough shape to run the Tough Mudder. After he assuaged my fears and said in his Nike way I should "just do it," he also insisted I should do every single obstacle on the course. I told him I would so he wouldn't look at me with disappointment, but we shall see.
Now in a workout routine, with Jessie's encouragement, I started to feel less anxiety and more excitement for this obstacle course. But one thing still worried me: What do I eat?
Humblebrag here, but I can do some pretty intense workouts for 55 minutes. Problem is, the moment I'm done, I'm ravenous. If I don't eat within half an hour of working out, I become frighteningly "hangry." All those workout endorphins just turn into blind rage where I enter the nearest Chipotle and look at the line with horror.
The Tough Mudder is more miles than I've ever run, which means I'll probably walk quite a bit of it, so it will probably take me at least five hours. And unless I'm sleeping, I eat every three hours. Perhaps being hangry will push me to run faster, or I'll just slump like a lump in the mud, not finishing. Maybe I'll make my husband carry me over the threshold, as a third anniversary homage.
My concern over being hungry inspired me to do some research as to what foods would give me the most energy, and what would help me stay fuller longer. I chatted with Coach T. Mud and marathon runner Darrell W. McTague, who gave me their expert advice. So here's my menu before, during, and after running a marathon.
The Week Before:
Coach T. Mud recommends that during the week prior to running a marathon not to switch it up too much. Stick to what you usually eat, but keep to obviously healthy foods like nuts, veggies, hummus, and plenty of water. On top of being delicious, hummus is hailed by health gurus. This green hummus recipe by food blogger Cookie and Kate includes parsley, chives, and tarragon, all tasty herbs which put together are chock full of vitamins and minerals.
The Night Before
What you eat the 24 hours before a marathon is key to the way you'll feel the next day. If food is fuel, then why not treat your body like a Ferrari and go premium? Experts recommend sticking to a balanced diet of carbs, protein, fruits, and veggies. Dinner the night before should be a carb dinner (they're a great source of energy), and making that carb a super food is the cherry on the cake. Quinoa has a high protein content, suppresses appetite, and is a great source of riboflavin, which boosts your metabolism. This quinoa recipe by Muy Bueno Cookbook also includes corn, avocados, onions and tomatoes.
The Morning Of
It's recommended to wake up a few hours before the event to eat so that you're not eating then going straight into running. A classic but healthy version of an American breakfast does the trick, sticking to oatmeal, eggs, and bacon. I always see these gourmet versions of oatmeal I never have time to try, so a marathon seems like the perfect occasion for it. For some runners, it's too early (or they're too nervous) and they're not hungry, so a banana and water will suffice. This Trader Joe's Ovenight Y'Oats includes oats, chia, yogurt, nuts, and fruit.
During
Marathons can range anywhere from two hours to 10 hours. Some runners have a larger tank of gas, and don't need to refuel. That won't be me. But finding something small and easy enough to carry can be tricky. McTague recommends Health Warrior Chia bars, which are slim enough to fit into a pocket, completely sealed so they won't get sweat/mud on your food, and packed with health benefits. Being a slightly more complex carb, these chia bars won't be instantly broken down, so they'll keep you full and energized longer. Chia are also hydrophilic, which means that they help store water in your body and keep you hydrated. http://www.healthwarrior.com/what-is-chia/
After
After the race, you might be ravenous. I definitely will be. But it's important not to go for the most acidic or heavy foods, as you might get queasy after. Eat something plentiful but still healthy, and use your judgment as to what feels right for your body. There will be Chipotle waiting for me after the race, so in that vein, check out this delicious recipe for a 7-layer burrito from food blog Sweet Life.
On Saturday, November 6, 2015, I took part in the Tri-State Tough Mudder. To my surprise, I actually ran most of it, and completed all but one obstacle. The Cry Baby course is not one I'd recommend for those with contacts and asthma. (Surprise, surprise, I have both bad vision and expiatory asthma.)
I ate my prescribed regimen, and remained energized and not hungry until the last half mile. My tiny Health Warrior bar fit perfectly into my tiny pocket, filling me up to the point of halfway through the marathon.
After mile 10, I was ravenous, but not hangry. The fun of the run filled my heart enough to reach my belly. As recommended, I resisted the urge to devour every piece of unhealthy food in front of me afterwards, and ate a hearty, balanced dinner. I can't wait to do it again next year.
Madina Papadopoulos is a New York-based freelance writer, author and regular contributor to Paste. You can follow her food adventures on Instagram and Twitter.