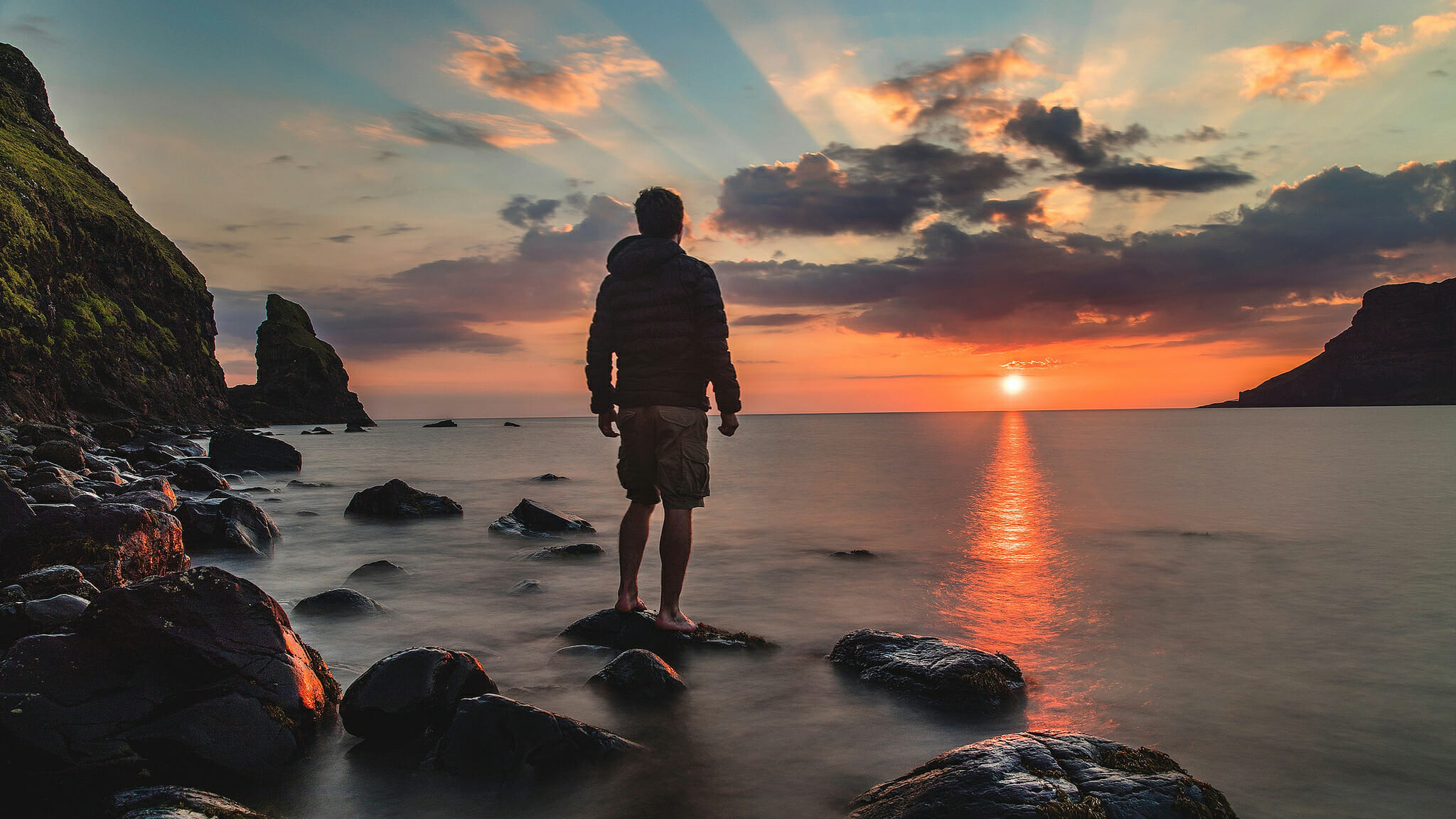 Stress Test is a series about the science behind our busy lives and how stress affects our bodies. The biweekly column uncovers the latest research and explains how to put it to use in a practical way. Look for the science behind epigenetic markers of stress, mindfulness, meditation and deep brain stimulation.

Mindfulness—haven't we heard enough about it and what it can do for us, already? In the past few years, this meditative technique has exploded across media outlets, advice columns and therapy rooms. It's supposed to help with our stress, sleep quality and even memory, a new study said in early April. We're learning how to fold it into our daily routines, become conscious of our awareness, and acknowledge feelings, thoughts and physical sensations as fleeting moments.
But what do we really know about this therapeutic process and how it helps our mental, physical and social experiences? Current research is infusing mindfulness into all kinds of interventions, including weight loss, burnout and serious traumatic issues. They're looking at specific groups of people, too, including stressed-out medical students, people with chronic diseases and pain patients at risk for opioid abuse.
No joke, in 2017 alone, researchers are looking at mindfulness as a treatment for acrophobia, tinnitus, and autism.
Here's what scientists can tell us about mindfulness — and what we still need to know:
1. Calming our minds really can help with stress.
Mindfulness could be considered the "opposite of burnout," said Ronald Epstein at the University of Rochester. Epstein wrote about resilience, well-being and stress in March and explained how medicine and mindfulness work together to make us healthy and balanced. A study published in early April also said mindfulness can help with intrusive thoughts and worrying, which we could all use from time to time.
2. We can apply mindfulness practices in different settings.
There's no doubt many of us are probably looking to mindfulness due to our busy lives, both at home and work. Several researchers are now introducing mindfulness training in workplaces to help employees cope, and they find it's working for those who use the training and enjoy doing it. The results vary by profession, situation and each person, of course, so keep that in mind.
In a different study released in Canada in March, researchers found that kids and teens could benefit as well. For example, children and adolescents with chronic illnesses coped better when they were more aware of the present, rather than worried about the future.
3. Mindfulness can help different medical disorders.
As the latest step in research, scientists are testing mindful thinking in specific cases, such as patients waiting for kidney transplants, as well as broader groups. In the past few months, American, Italian and Dutch professors have seen mindfulness help with chronic migraines, smoking cessation, and depression associated with neuroticism. It's no cure-all, for sure, but it may be a key component in the "mind over matter" philosphy.
4. Some physical markers show the mental changes.
In an interestingly specific study released in March, Australian researchers looked at the effect of mindfulness training on the salivary cortisol and salivary immunoglobulin produced by wheelchair-basketball players during competition. They found that mindfulness increased the salivary cortisol associated with competition in these players, but not necessarily the immunoglobulin.
If that's too specific, consider this: In a study released by the University of Utah in early April, brain scans showed that listening to a CD that encourages mindfulness can lower our brain waves and relieve stress, too.
5. Scientists are still learning how mindfulness works in the brain.
In a study released in March, Belgian scientists found that a mindfulness-based program in a school helped students with depression, anxiety and stress because they felt more self-compassion and less self-coldness. This idea of self-compassion and mindfulness showed up in another study in The Netherlands recently, which found that couples facing lung cancer reported lower distress after being more mindful about the disease and communicating more openly with their spouse. The research team noted that mindfulness could "go beyond the individual and could impact couple functioning."

Ultimately, the mindfulness trend seems to be generally healthy and positive, though there's more to learn. Although the technique is being used for weight management, for example, it's hard to say whether the mindfulness aspect was responsible, Kathy Tapper, a psychologist at the City University of London, said in March.
"Research in this area is further complicated by the fact that the term 'mindfulness' is used to refer to a range of different practices," she said.
At the same time, Tapper has found that mindfulness can help people who are trying to lose weight to be aware of cravings and distance themselves from food. Maybe new research this year will tell us more.
Image: Courtesy of Home Thods
Carolyn Crist is a freelance health and science journalist for regional and national publications. She writes the Escape Artist column for Paste Travel, On the Mind column for Paste Science and Stress Test column for Paste Health.