A Star is Reborn: From Music to the Movies
Many a musician has turned actor, or tried to. Let's look at those who succeeded.
Movies
Features
In the big showbiz universe, it doesn't seem quite the leap anymore to cross over from music to acting, or vice versa. Branding across platforms is considerably easier when you've got the right projects, people, and in some cases, tools, to polish up the rough edges. Some entertainers can do it all better and more thoroughly than others. Still other times, the transition is so effortless it doesn't seem so much an elaborate reinvention as it does finding the career they should've always had.
What follows is a decade-by-decade flashback of some of the most notable transformations in film history—stars of the music realm who made such a dramatic shift to acting it's difficult, if not all but impossible, to definitively categorize them. Their screen efforts are more than a one-, two- or even three-off; so yeah, that rules out Bjork, Diana Ross, Beyonce, Mariah, and let's keep it 100, Madonna, who's never going to be known as an actress. And regardless of how extensive their filmography, the acting can't be written off as a side project or a novelty—sorry, Mick Jagger, Chris Isaak, Debbie Harry, Tim McGraw, Dwight Yoakam, Meat Loaf, Diddy, Dolly Parton.
Some of these reinventions were a little more head-turning than others: Mark Wahlberg's metamorphosis seems less logical than, say, Barbra Streisand's. But they all represented a monumental shift in the performer's perception to audiences at the time. With that in mind, let's start in the present day…
2000s – Mark Wahlberg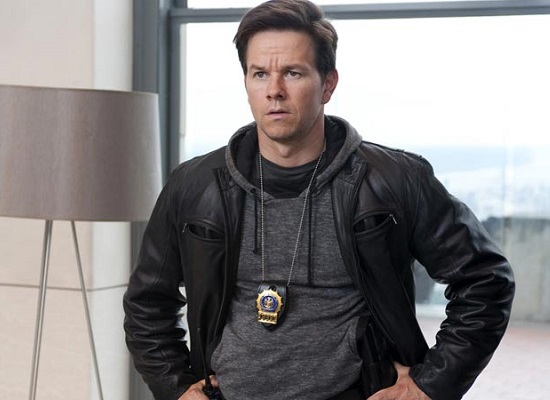 An original New Kid on the Block—he quit his older brother Donnie's boy band after a few months—the erstwhile Marky Mark dropped his hip-hop persona and Calvin Kleins for dramatic roles alongside Leonardo DiCaprio (The Basketball Diaries) and Reese Witherspoon (Fear). But it was an eye-catching prosthesis and his breakout performance as uber-endowed adult star Dirk Diggler in Boogie Nights that all but erased his, let's face it, laughable rap persona with legit dramatic cred—see also: Three Kings, The Italian Job, The Perfect Storm, Four Brothers, I Heart Huckabees, The Departed. Gone was the wannabe posturing of his "Good Vibrations" days with the Funky Bunch; his smartly chosen roles work from a scrappy, blue collar street savvy that's served him well. More so than Will Smith or pretty much anyone else on our reinvention list, Wahlberg is rarely thought of in his previous showbiz incarnation. Then there's his self-produced mythology, the HBO-turned-big screen bromance Entourage. So yeah, Wahlberg is pretty much a (re)made man.
Honorable Mentions:
Mos Def/Yasiin Bey – A child actor turned hip-hop artist turned adult actor, the MC's filmography includes roles in The Italian Job, Be Kind Rewind, 16 Blocks, Monster's Ball, and on TV's Dexter, Boondocks and House.
Queen Latifah – Though the entertainer born Dana Elaine Owens has revisited music since her late '80s-'90s hip-hop reign, Queen Latifah is just as known for her considerable film (The Bone Collector, Set It Off, Beauty Shop, Hairspray, and Chicago, for which she was nominated for an Academy Award) and TV work (Living Single, her eponymous daytime talk show).
Jennifer Hudson – The former American Idol contestant bested her season three colleagues (can you even remember who won?) and, as it turns out, Beyonce, to win an Academy Award for 2006's Dreamgirls. She hasn't exactly reinvented herself with film turns in Sex and the City and The Secret Life of Bees, but … if seventh place on American Idol to an Oscar statue doesn't merit a mention, we don't know what does.
Common – The socially-minded rapper, born Lonnie Lynn, has segued into film in more ways than one, as an actor (Smokin' Aces, American Gangster, Terminator Salvation, Date Night, the upcoming Suicide Squad), and, as of this year, an Academy Award-winning composer for Best Original Song ("Glory") with Selma, in which he also appeared.
Andre Benjamin – Up to and during hip-hop act OutKast's eight-year hiatus, the former Andre 3000 built a respectable filmography in both movies (Be Cool, Four Brothers, Battle in Seattle, the title role in 2013 biopic Jimi: All Is By My Side) and TV (The Shield).
Ludacris – Chris Bridges hasn't so much taken a break from his hip-hop career as he's toggled fairly evenly between music and film with Crash, Hustle and Flow, and the Fast & Furious franchise.
Justin Timberlake – The former 'N Sync-er took several years off from his solo music career to pursue film, including Black Snake Moan, Alpha Dog, The Social Network, Southland Tales, Bad Teacher, and, in 2013, Inside Llewyn Davis—not to mention all those Saturday Night Live spots.
1990s – Will Smith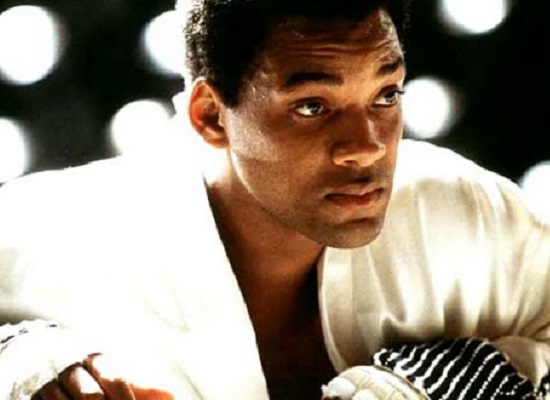 The former Fresh Prince traded his genial rhymes for crowd-pleasing performances in blockbusters like Independence Day and Men in Black. On the dramatic front, he impressed critics with his 1993 film breakthrough, Six Degrees of Separation, and his Oscar-nominated turns in Michael Mann's biopic Ali and The Pursuit of Happyness. Smith had always displayed a keen sense of timing, be it in hip-hop or television comedy, so it was no surprise to see him succeed with slick, palatable action-thrillers like Bad Boys, Enemy of the State, and I Am Legend. When it's all said and done, Will Smith The Actor has a more substantial legacy than Will Smith The Guy Who Got Jiggy Wit It. Brief returns to his musical roots (1997 studio album Big Willie Style, the theme songs to MIB and rare miss Wild Wild West) notwithstanding, Smith remains one of the top box-office draws and most gamely versatile performers of his generation—Uncle Phil and those famously misunderstanding parents would no doubt be proud.
Honorable Mentions:
Ice Cube – N.W.A. member and hardcore MC-turned-actor (Boyz in the Hood, Three Kings, Anaconda, Friday, Barbershop)-turned-family (comedy) man (movie-turned-TBS sitcom Are We There Yet? ). Recent films include 21 and 22 Jump Street, Ride Along.
LL Cool J – The seminal rapper who once declared "I Can't Live Without My Radio" is these days firmly focused on screens both small (NCIS: Los Angeles) and big (The Hard Way, Any Given Sunday, Deep Blue Sea, Charlie's Angels, B*A*P*S, Halloween H20: 20 Years Later, Rollerball).
Harry Connick Jr. – The Sinatra-styled crooner has been a romantic leading man (Hope Floats, P.S. I Love You), a solid ensemble player (Independence Day, film debut Memphis Belle), and a creepy-as-hell menace to Sigourney Weaver (Copycat). Recent films include the Dolphin Tale movies, in which his dad is played by Kris Kristofferson (see 1970s).
Henry Rollins – Black Flag frontman, Rollins Band namesake, and hardcore punk icon-turned-imposing character actor of film (Lost Highway, Heat, Bad Boys II, Johnny Mnemonic, Jack Frost) and TV (Sons of Anarchy).
Ice-T – Body Count member and hardcore MC-turned-star of TV (Law & Order: SVU, E! reality show Ice Loves Coco), film (Johnny Mnemonic, New Jack City, Tank Girl, 3000 Miles to Graceland) and failed sitcom intro.
Courtney Love – The grunge queen had appeared in Alex Cox's mid-'80s punk double-header Sid & Nancy and Straight to Hell before gaining notoriety with Hole and Kurt Cobain, but it wasn't until The People vs. Larry Flynt (1996) that mainstream film audiences took notice of her acting talents. Future roles included Man on the Moon and Basquiat, and TV's Sons of Anarchy, Revenge, and, just this year, a recurring role on Empire, where she plays an aging, high-maintenance rock star.
---
1980s – Bette Midler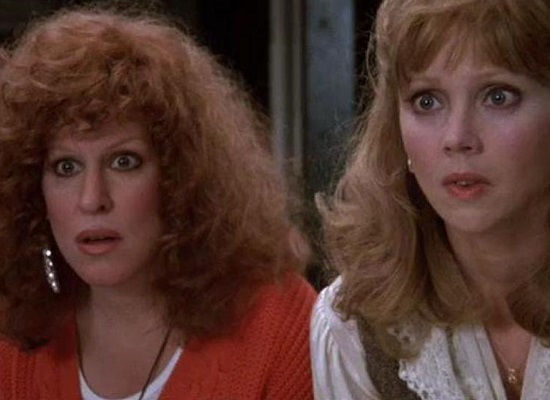 The Divine Miss M's career trajectory experienced a distinct shift in the mid '80s, when the Broadway vet and Grammy winner starred in a string of broad film comedies and a four-hanky classic alongside Barbara Hershey's lips. Midler's brassy, bawdy charisma found perfect vehicles in era-appropriate farces like Down and Out in Beverly Hills, Ruthless People, Outrageous Fortune, and even PG-rated Disney fare (Big Business). After the just-add-saline melodrama Beaches—for which Midler also sung the treacly anthem, "Wind Beneath My Wings"—her screen success continued into the '90s with The First Wives Club and an Oscar-nominated turn in For the Boys, which melded her music and acting chops while reteaming her with The Rose (1979) director Mark Rydell. A namesake Y2K sitcom and later films yielded lackluster results, though, and Midler has since circled back to the stage and recording studio.
Honorable Mention: Cher – Though she's always been pretty fluid, the multihyphenate hit her acting peak during the '80s, following her silver screen debut in Robert Altman's Come Back to the Five and Dime, Jimmy Dean, Jimmy Dean (1982) with Silkwood, which garnered her an Academy Award nomination, and Mask. The year 1987 saw her star in three successful films: The Witches of Eastwick, Suspect, and Moonstruck, the latter for which she won the Lead Actress Oscar. She's starred in other movies of varying regard (Mermaids, Tea with Mussolini, um, Burlesque) since then, but seems content to have largely refocused on her music career.
Honorable Mention: David Bowie – A chameleon if ever there were one, Bowie also shapeshifted seamlessly in the film realm, most surreal for the "Space Oddity" in 1976's The Man Who Fell to Earth—his first starring role—and then throughout the '80s, with Jim Henson's musical fantasy Labyrinth, Tony Scott's erotic vampire flick The Hunger, and Martin Scorsese's The Last Temptation of Christ, in which he played Pontius Pilate. He also starred in 1979's Just a Gigolo, alongside Marlene Dietrich (see 1930s), and portrayed Andy Warhol in Basquiat (1996) and Nikola Tesla in The Prestige (2006).
Honorable, Honorable Mention: Tom Waits – The frequent Jim Jarmusch and Francis Ford Coppola collaborator is a born character actor, with a filmography as peculiar and nuanced as his music (Short Cuts, Coffee and Cigarettes, Wristcutters: A Love Story, Down By Law, Rumble Fish, Ironweed, Seven Psychopaths, At Play in the Fields of the Lord, The Imaginarium of Doctor Parnassus).
1970s – Barbra Streisand
Back before personal brand saturation was par for the course, multiplatform entertainers weren't exactly unheard of (see also: Elvis, Bing, Frank). They were, however, rare on such a scale as Barbra Streisand—who not only transitioned successfully from the stage and recording studio to screen, she dominated film both in front of and behind the camera. And, it is worth noting, she commanded respect as a woman in the business in doing so. Already an established singer and performer, in 1968 Streisand reprised her Broadway role in Funny Girl for the big screen, winning an Oscar in the process. She continued with titles like Hello, Dolly!, What's Up, Doc?, and The Way We Were before writing, producing, directing and starring in the 1983 gender-bending religious musical Yentl, and then the non-musical The Prince of Tides, and The Mirror Has Two Faces—each of which earned multiple Academy Award nominations. Recent film appearances have been much slighter in substance (Meet the Fockers, The Guilt Trip), but there's no denying Streisand's ability to change her story again and again.
Honorable Mention: Kris Kristofferson – The country troubadour and songwriter—best known prior for penning "Me and Bobby McGee," "Help Me Make It Through The Night," and "Sunday Mornin' Comin' Down"—made a (new) name for himself as an actor in a trio of Sam Peckinpah films (starting with 1973's Pat Garrett and Billy the Kid), Alice Doesn't Live Here Anymore, and later the Blade trilogy, Payback and Lone Star. He won a Golden Globe for 1976's A Star is Born, in which he co-starred with Streisand.
---
1960s – Elvis Presley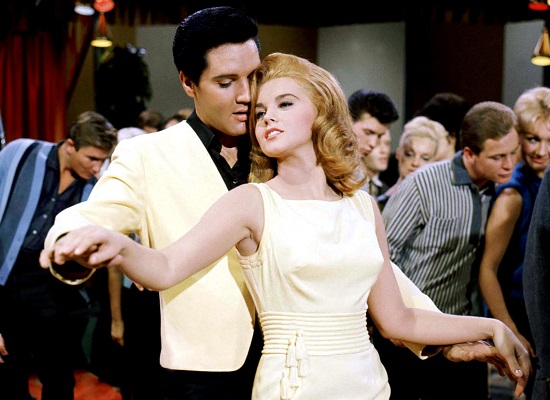 The King had catapulted from pop idol to marquee star in 1956 with his film debut, Love Me Tender, and classics like Jailhouse Rock and King Creole, but his movie career upon his return home from military service went one step further in that reinvention: this time to actor as mass product, quality be damned. From 1960-67, Presley all but stopped performing, instead churning out a slew of formulaic musical comedies. The cinematic assembly line designed by Presley's manager, Colonel Tom Parker, produced moneymaker after moneymaker (Viva Las Vegas; Paradise, Hawaiian Style; Girls! Girls! Girls!; Kissin' Cousins)—more than 25 in total—but few were of any critical esteem. By the time of Clambake's release in late 1967, along with its accompanying low-selling soundtrack, the King had become yet something else: a punchline, and a passé one at that. His final acting role, in 1969's Change of Habit alongside Mary Tyler Moore, was contractually tacked onto the 1968 television "comeback" special that would signal a deliberate return to music, which he'd stick with until his death in August 1977.
---
1950s – Frank Sinatra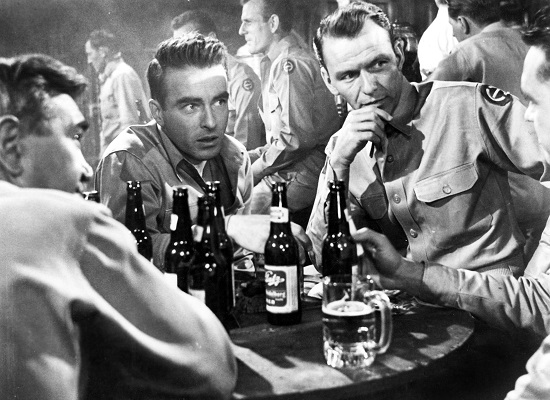 After his initial music success as the poster boy for the bobby-soxer generation, Sinatra's star had faded by the early '50s, a little more than a decade into his career. The teen girls weren't as keen on a thirtysomething serenader, his TV variety show hadn't taken off as hoped, and his label dropped him in 1952. But a role in the following year's From Here to Eternity got him on another kind of poster, and got him an Academy Award for Best Supporting Actor in the process. Along with a record deal at Capitol that let him explore more mature material, a newly relevant Sinatra continued with his movie pursuits. He starred in 1955's The Man with the Golden Arm—which earned him another Oscar nomination—High Society, Guys and Dolls, and, in the next decade, helmed the Rat Pack-birthing original Ocean's Eleven, The Manchurian Candidate, and Von Ryan's Express. Sinatra's movie output all but stopped with 1970's Dirty Dingus Magee (does anyone really want to count Cannonball Run II?), a year before he "retired" from showbiz altogether, only to return to the music arena—and, of course, Vegas.
1940s – Bing Crosby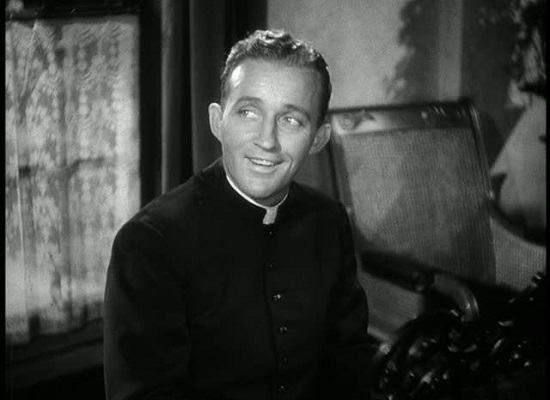 Before Elvis and Frank made over their careers, Bing Crosby segued from radio and recordings to film (and television) with enduring success: The "White Christmas" crooner still ranks with the most popular actors of all time, alongside Clark Gable, John Wayne, Tom Hanks and Clint Eastwood. Following national radio success in the 1920s, Paramount cast him in its 1932's The Big Broadcast, a musical comedy in which Crosby played an on-air performer who gets tangled up with the station manager's girl. Sure, it wasn't exactly a dramatic stretch, but over the next four decades Crosby was featured in more than 60 motion pictures, including his string of classic Road to… movies with Bob Hope; his Academy Award-winning performance in 1944's Going My Way (and its sequel, The Bells of St. Mary's), in which he played a priest; The Country Girl (1954); and 1966's Stagecoach, his last major film role. Crosby was among the top 10 box-office draws for 15 years, especially during the 1940s, and a cross-platform touchstone for audiences during defining crises of the first half of the 20th century like the Great Depression and WWII. It's worth noting that he is one of only five actors to have a #1 single and an Oscar for best lead performance: Colleagues include fellow reinvention masters Cher, Barbra Streisand, Frank Sinatra, and Jamie Foxx (the latter of whom was known for his acting before his music).
---
1930s – Marlene Dietrich
Weimar-era star of stage and silent screen Marlene Dietrich immigrated to the U.S. upon the success of 1930's The Blue Angel—the cabaret performer was, at that point, one of Paramount's biggest scores, and their answer to MGM's Greta Garbo. From her fledgling years in Berlin and Vienna to her coaching by Blue Angel director Josef von Sternberg—their other collaborations included Shanghai Express and Blond Venus—Dietrich remade herself into one of cinema's most glamorous femme fatales, and provocative personas. She dropped 30 pounds and lightened her hair while von Sternberg perfected her makeup and lighting. Dietrich was as celebrated for her stems as for her trendsetting menswear chic—in 1933's Morocco, her only Oscar nomination, she kissed another woman. "She has sex but no positive gender," critic Kenneth Tynan wrote. "Her masculinity appeals to women and her sexuality to men." Dietrich became the highest-paid female star of her time, until a spate of critical and commercial duds during the second half of the decade branded her "box-office poison." She rebounded, however, seemingly as quickly, with the 1939 Western Destry Rides Again, in which she co-starred with Jimmy Stewart. Screen success continued (A Foreign Affair, Touch of Evil, Judgement at Nuremberg) until 1961, when she turned back almost exclusively to the cabaret stage. Sidebar: Dietrich also reinvented herself on a "personal" note, turning down lucrative offers at the height of her stateside career troubles from Nazi officials to return to Germany and become a movie star in the Third Reich. Instead, she applied for American citizenship in 1937.
---
1920s – Al Jolson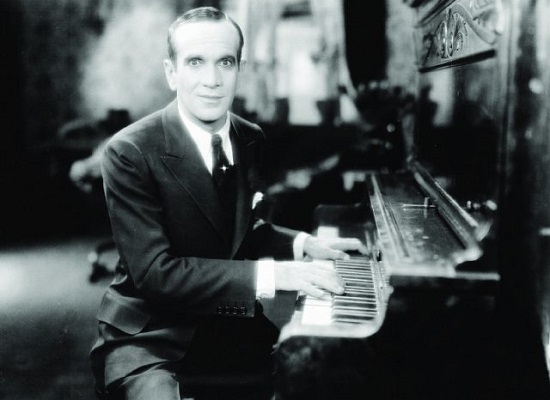 Had it not been for a 1927 film that featured a new-fangled development called synchronized sound, Al Jolson might have been just another singer and comedian—albeit a very popular one. The vaudeville performer was already an internationally known entertainer, with sold-out Broadway shows and more than 80 hit records to his name. But Warner Bros. was eager to test out its new Vitaphone technology, and with The Jazz Singer's immortal first spoken words—in fact ad-libbed by Jolson—"Wait a minute, wait a minute, you ain't heard nothin' yet…" he became something more. He became a movie star. According to film historian Scott Eyman in his book The Speed of Sound: Hollywood and the Talkie Revolution 1926-1930, "By the film's end, the Warner brothers had shown an audience something they had never known, moved them in a way they hadn't expected. The tumultuous ovation at curtain proved that Jolson was not merely the right man for the part of Jackie Rabinowitz, alias Jack Robin; he was the right man for the entire transition from silent fantasy to talking realism." Thus the movies, and Jolson, were never looked at—and heard—the same way again.
---
Amanda Schurr is Assistant Movies Editor at Paste and a Portland, Ore.-based culture writer. She doesn't want to get into a semantic argument over it, she just wants the protein. You can follow her on Twitter.