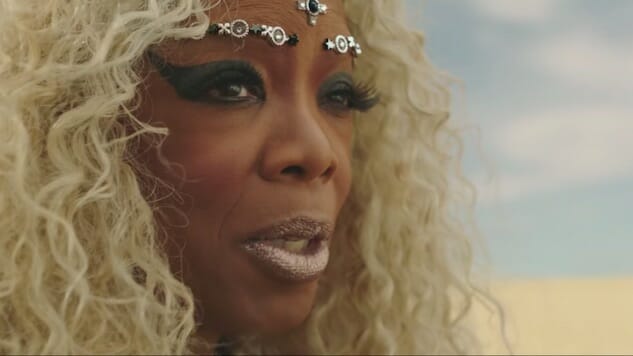 The new trailer for A Wrinkle in Time is ready to take you to the edge of the universe.
The film, directed by Ava DuVernay and based on the novel of the same name by Madeleine L'Engle, follows a teenager named Meg (Storm Reid) on an extra-dimensional quest to find her father (Chris Pine).
This trailer shows the imaginative, inviting visuals brought to bear on the project, as Disney has clearly spared no expense to bring us the most colorful, intricate corners of the space-time continuum.
There isn't much more to say about this, aside from the fact that we're incredibly excited for it. DuVernay brings huge talent to the project, and from what we can see, it's already paying dividends. The visuals, the strong source material and the star-studded cast (Oprah Winfrey, Mindy Kaling, Reese Witherspoon, Zach Galifianakis and Michael Peña, to name a few) should all combine for a great viewing experience.
A Wrinkle in Time releases March 9, 2018. You can read up on the cast and crew and view some on-set stills here. Check out the poster below.