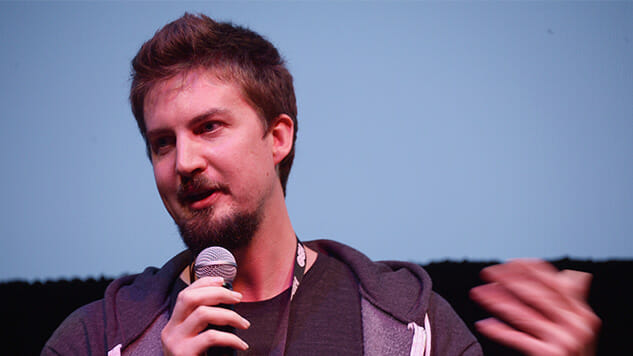 Prolific indie horror director Adam Wingard has signed on to direct the next monster movie from Warner Bros. and Legendary Entertainment.
After the success of Warner Bros.' Godzilla in 2014 and Kong: Skull Island this spring, and a Godzilla sequel currently in production, Godzilla Vs. Kong will be the fourth entry to Legendary and Warner Bros.' monster universe.
Wingard paid his dues on small-budget horrors Pop Skull and A Horrible Way to Die before moving to more acclaimed, large-budget films including The Guest, 2016's Blair Witch and Death Note, a manga adaptation to be released on Netflix in August.
Wingard does more with the indie horror genre than most, producing films sometimes psychologically jarring and other times darkly comedic. If the studio gives him room to bring his innovative style to the set, the fourth monster movie will no doubt be another success for the franchise.
Godzilla vs. Kong is targeting a 2020 release, following Godzilla: King of Monsters, which is due out on March 22, 2019. Find Wingard's tweets about the big news below.
Cue the tweets telling me I've already ruined Godzilla and Kong.

— Adam Wingard (@AdamWingard) May 31, 2017
In all seriousness I'm really very excited. This is a total playground.

— Adam Wingard (@AdamWingard) May 31, 2017
This says it all. pic.twitter.com/islNeNNs3P

— Adam Wingard (@AdamWingard) May 31, 2017
Taking bets now.

— Adam Wingard (@AdamWingard) May 31, 2017