If there's an art form more time-consuming and fiddly than stop-motion animation, I'm not sure I want to know about it. Its practitioners devote weeks of subtly nudging figures of wire and clay to render seconds of simulated life, with such creations ranging from the original King Kong to the California Raisins to the cast of Robot Chicken. With CGI commanding big-screen animation, you'd think that stop-motion would be slowly vanishing, but in 2012 it's hanging in there, with theatrical films including The Pirates! Band of Misfits, ParaNorman and, most recently, Frankenweenie, Tim Burton's remake of his live-action, black-and-white short from 1983. Here are the 10 most impressive and satisfying stop-motion features.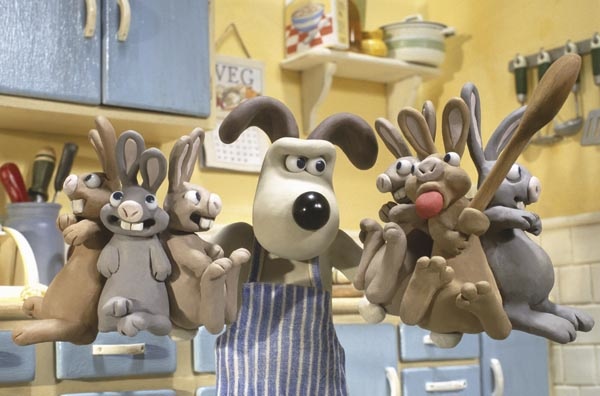 10. Wallace and Gromit: The Curse of the Were-Rabbit (2005)
If this list included short films, Wallace and Gromit would take up at least three slots. England's Aardman Animation may be the most beloved animation studio in the world, next to Pixar, thanks primarily to the Plasticine exploits of the addle-minded English adventure and his tactiturn beagle. Aardman's team-up with DreamWorks to bring the deadpan duo to the big screen relies too much on weak puns, as if underestimating its audience. Nevertheless, Wallace's werewolf-like transformation into a massive bunny delivers great set pieces that spoof Jaws, King Kong and Universal Studios' classic monster stories.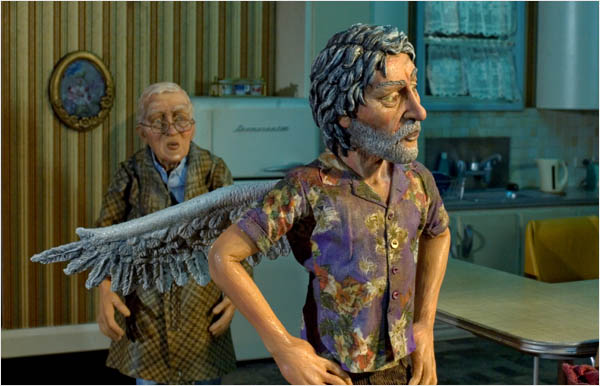 9. $9.99 (2008)
Stop-motion animation tends to be so time-intensive that family-oriented features provide a higher return on investment than more grown-up fare. This Australian/Israeli co-production provides an exception by depicting the mundane lives of a handful of people in a Sidney apartment building, including an unemployed bloke investigating the meaning of life. The droopy, malleable clay animation supports the film's kitchen-sink realism while leaving open the possibility of miracles. Plus, $9.99 features the hottest sex scenes involving clay since Ghost.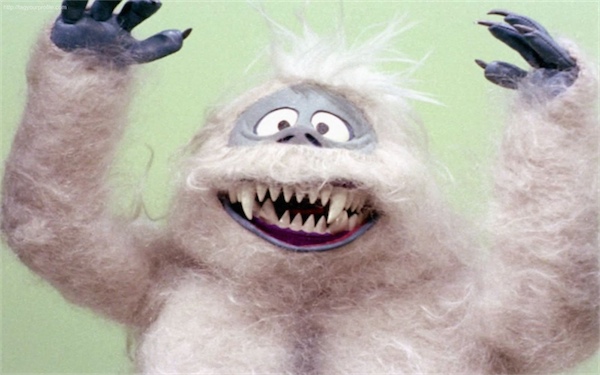 8. "Rudolph the Red-Nosed Reindeer" (1964)
Listed among animated feature films on "Wikipedia": http://en.wikipedia.org/wiki/List_of_stop_motion_films, the classic one-hour TV special deserves mention as many people's first exposure to the stop-motion form in the person of Rudolph, Yukon Cornelius, Sam the Snowman and the rest. The Rankin-Bass special launched numerous follow-ups, but none quite lived up to the snappy personality of the original, and the toy-like designs perfectly match the holiday season. In a sign of Rudolph's enduring quality, people still make references to The Island of Misfit Toys and wonder what that seemingly-normal ragdoll is doing there.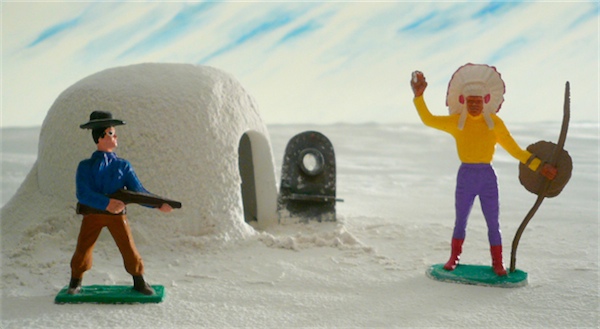 7. A Town Called Panic (2009)
Based on the Belgian puppetoon TV series of the same name, this demented feature seems to star the playthings you'd find packed away with an old model train set. The plot depicts how boyish Cowboy and Indian want to give a birthday present to their housemate (and apparently surrogate parent) Horse, leading to mishaps at birthday parties, the frozen north and the bottom of the sea. The persistently surreal feature includes equine music teachers, giant robotic penguins and livestock used as cannon-fodder, but rather than become overwhelmingly annoying, A Town Called Panic sustains its gleeful energy over the long haul.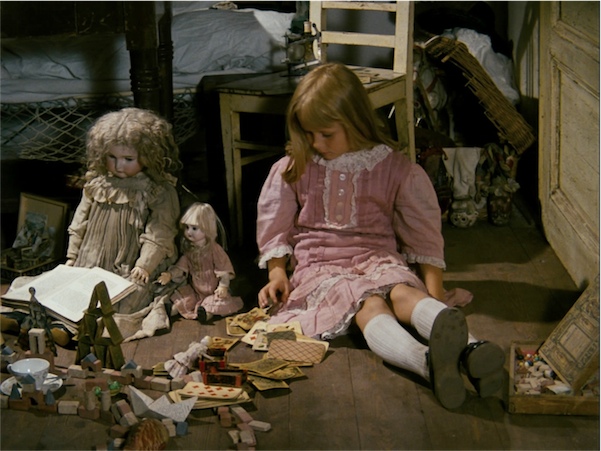 6. Alice (1988)
Czech surrealist Jan Svankmajer helms a loose adaptation of Alice in Wonderland that takes a found-object approach to Lewis Carroll: the white rabbit is a taxidermy hare that escapes from a glass case; Alice transforms from live actress to a porcelain doll, etc. Little kids will alternate being bored and disturbed, but Svankmajer's avant-garde Alice operates on the kind of dream logic that that our subconscious recognizes, even if our conscious doesn't always get it.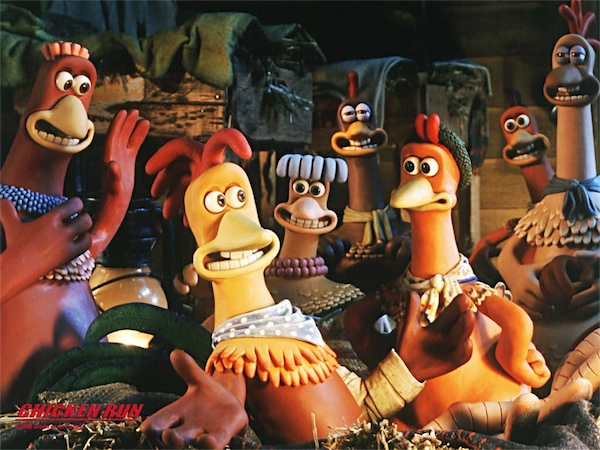 5. Chicken Run (1994)
Aardman's debut stop-motion feature makes an ingenious riff on such Stalag 17 and The Great Escape, only set at a poultry farm. A plucky young hen (Julia Sawalha of Absolutely Fabulous) tries to engineer a breakout that includes her matronly, egg-laying friends. Can a cocky American rooster (Mel Gibson) make good on his claim that he can teach them to fly? Chicken Run's clever premise and high dramatic stakes make a terrific frame for hanging countless clever gags.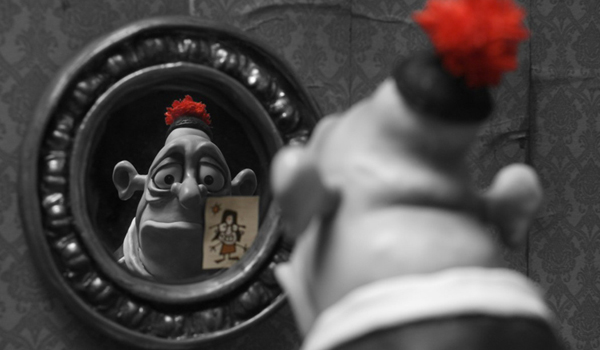 4. Mary & Max (2009)
"Rudolf's" misfit toys have nothing on the dysfunctional protagonists of Australian Adam Elliot's bittersweet films. Like his Oscar-winning short "Harvie Krumpet," his feature Mary & Max depicts individuals beset with personal problems that make everyday life a struggle, yet they nonetheless manage to endure. The film depicts the correspondence between two unlikely pen pals: an eight year-old Australian girl from a low-income family and an obese, middle-aged Jewish New Yorker prone to anxiety attacks. A touching story of an unlikely friendship that spans decades, the film features terrific voice performances from Philip Seymour Hoffman, Toni Collette and Barry "Dame Edna" Humphreys as the narrator.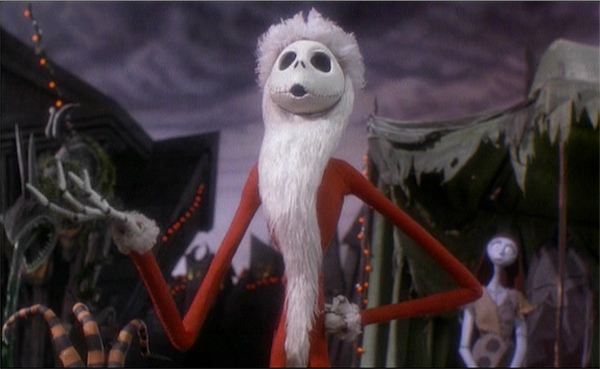 3. The Nightmare Before Christmas (1993)
On simply a shot-by-shot basis, The Nightmare Before Christmas ranks as one of the most visually splendid films ever made. Jack Skellington, the Pumpkin King of Halloweentown, becomes obsessed with Christmas and decides to hijack the holiday. Often presented under the title Tim Burton's The Nightmare Before Christmas, the film echoes many of the hit director's pet themes, with Jack being one of Burton's many brooding artistic protagonists. The film's actual director was Henry Selick, who oversees an ingenious design and a cast of endearing monsters. The film doesn't quite have the narrative fuel and graceful song lyrics to match Disney's best animated musicals, but every year the film looks better and better.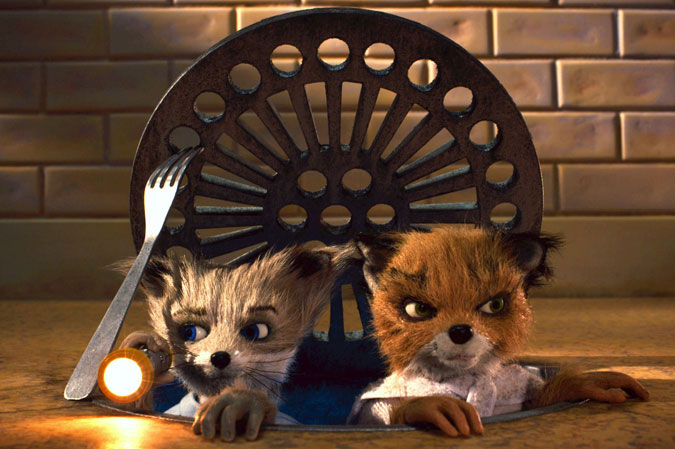 2. Fantastic Mr. Fox (2009)
Director Wes Anderson's twee dramedies seem increasingly divorced from reality, but his tale of talking animals paradoxically proves to be one of his most affecting films. In this extremely loose adaptation of the Road Dahl novel, Mr. Fox (voiced by George Clooney) suffers a mid-life crisis and dares himself to steal the produce of a trio of grotesque local farmers, putting his family life at risk. The film boasts a gorgeous, autumnal design, great music selections and an off-kilter approach to comedy unique in family films. Animation purists can critique some its stylistic limitations—jokes involving facial expressions don't always land—but it's a one of a kind movie that deserves to be a Thanksgiving Day tradition.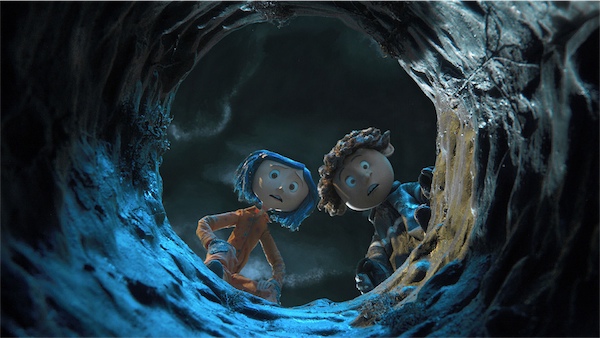 1. Coraline (2009)
Director Henry Selick matches the Gothic whimsy of Nightmare Before Christmas and adds even more compelling emotional content with this adaptation of Neil Gaiman's novella. An unhappy little girl discovers an alternate reality that seems to offer all the magic and wonder her real home lacks, only to discover the sinister implications behind the candy-colored exteriors. Gaiman's inventive approach to fairy-tale rules matches Selick's luminescent colors and blend of everyday emotions and dream-like wonders. It even looks great in 3D.