The Trailer for Miles Joris-Peyrafitte's As You Are Is a Haunting, Impressionistic Stunner
Image via Alma Cinema/YouTube
Movies
Video
As You Are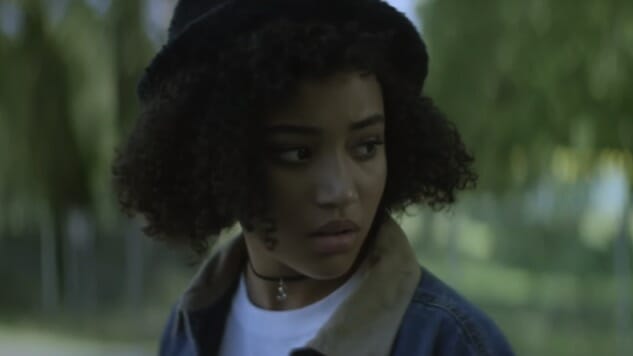 When a film is described as being "a '90s grunge Rashomon with the intense lyricism of early David Gordon Green," it automatically cracks the list of titles to watch out for. When this quote, offered by Variety's Scott Foundas, is followed by one of the most compelling trailers of the year thus far, the film's placement within the "highly anticipated" category is all but a lock.
Miles Joris-Peyrafitte's As You Are—which, per the film's synopsis, "traces the course of [three teenagers'] friendship through a construction of disparate memories prompted by a police investigation"—has received a stunning teaser that resonates with Foundas' description of the film. Fleeting fragments, often shot in shallow focus, flit by as the sound of a police interrogator asking questions appears in voiceover. Memory, in the way it resurfaces in shattered chunks and homes in on emotionally charged details, is evoked here. Exactly what is being recalled—or, given Foundas' mention of Rashomon, what is purportedly being recalled—is unclear, though we do receive hints of both a love triangle, and, by the trailer's finale, the possibility of murder. The teaser's haunting coda, which features the singing of an a cappella verse whose lyrics reinforce the love-and-murder scenario, perfectly caps the tragic impressionism of earlier moments before both literally and figuratively ending with a bang.
Check out the full trailer above. As You Are stars Amandla Stenberg (Everything, Everything, The Hunger Games), Charlie Heaton (Stranger Things) and Owen Campbell (The Americans, Boardwalk Empire). The film debuted at Sundance last year but will be making its theatrical premiere tomorrow, Feb. 24.