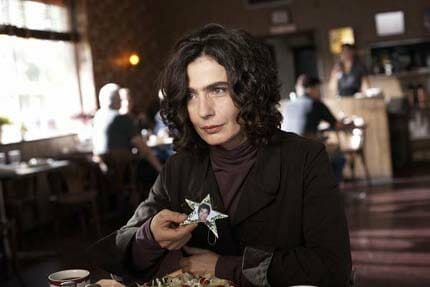 Release date: May 8
Director/Writer: Atom Egoyan
Cinematographer: Paul Sarossy
Starring: Devon Bostick, Scott Speedman, Arsinee Khanjian
Studio/Run Time: Sony Pictures Classics, 100 mins.
Terrorism parable implodes in hyperbole
With September 11 tucked eight-years deep into America's collective subconscious, terrorism has mutated from an alien threat to an ingrained reality, unavoidable in its global presence. Canadian-Armenian director Atom Egoyan uses this development as a mechanism to erratically propel the characters of his misguided drama, Adoration. The narrative follows Simon (Devon Bostick), a melancholic teenager who adopts international news headlines into his own life as a way to rationalize the death of his Muslim father and Christian-bred mother, claiming to be the orphan of an anti-Semitic terrorist. Simon's sensational monologue incites his small town into a communal chat room of ideological conflict, transforming every member young and old into an amateur blogger. Egoyan's intentions are much more relatable than his actual story. His lopsided soapbox adequately counters the falsehoods of Fox News simplicity and patriotic racism, but an audience that will sit through an art-house film is unlikely to sympathize with the histrionic characterization on display in this indulgent think tank.